Netflix Cameras Might Be Documenting Prince Harry & Meghan Markle's U.K. Trip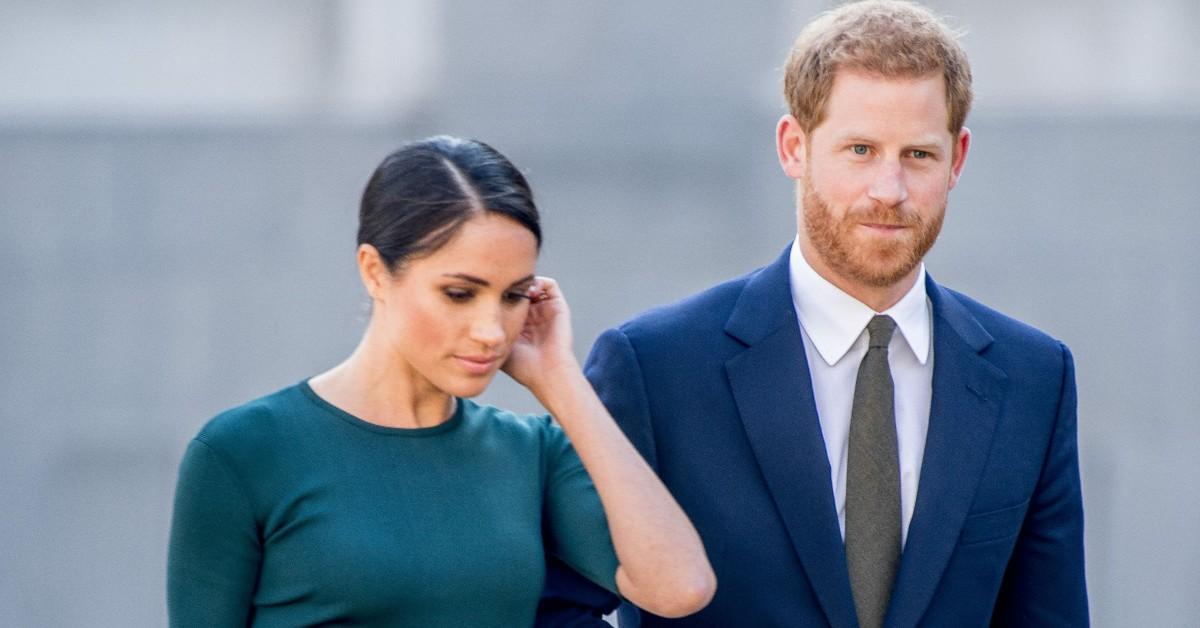 Prince Harry and Meghan Markle will make their return to the U.K. this September, and some speculate that the couple intends on bringing a film crew with them.
Royal commentator Natalie Oliveri believes the Sussexes will bring Netflix's cameras during their stay, as back in 2021, the couple signed a multi-year deal with the streaming service six months after stepping down from their role as senior royals.
Article continues below advertisement
"It's highly likely the Duke and Duchess of Sussex will bring a production crew with them to Germany and England in the coming weeks," Oliveri shared. "After all, for this visit, they have no restrictions imposed by the Royal Family about what they can and cannot film."
WILL MEGHAN MARKLE & PRINCE HARRY SEE THE QUEEN WHEN THEY VISIT THE U.K. NEXT MONTH?
Archewell, Harry and Meghan's production company, will release documentaries, docu-series, feature films, scripted shows and children's programming on the platform. There have been rumors since their 2021 Oprah Winfrey interview that one of their projects will follow their life after stepping down.
Oliveri explained to the outlet, "Netflix cameras were reportedly banned from covering Prince Harry and Meghan's visit during the Queen's Platinum Jubilee in June. ... Crews were not given official accreditation for the four-day weekend and warned they would be 'moved on' if spotted near the royal events."
However, "next month, though, is expected to be very different with no such rules being forced upon the Sussexes," she added.
Article continues below advertisement
A spokesperson for the royals said of their upcoming overseas journey, "Prince Harry and Meghan, the Duke and Duchess of Sussex are delighted to visit with several charities close to their hearts in early September."
Both Harry and Meghan will begin their trip in Manchester to attend the One Young World Summit, which will bring together young leaders from over 190 countries. Meghan will be the keynote speaker.
The former Suits star, who has been a longtime advocate for gender equality, will meet with delegates who have done "outstanding work on gender equality," One Young World said.
While on the continent, the couple will make a trip to Düsseldorf for the One Year to Go event for the Invictus Games. which will be held there in 2023.
Once they return to England, the duo will attend the WellChild Awards in London where Harry is scheduled to give a speech.
Olivier's scoop came from 9Honey as reported on by The Express.
Article continues below advertisement