Meghan Markle Claims Royals Forced Her To Carry Out Public Engagement Minutes After Archie's Nursery Caught Fire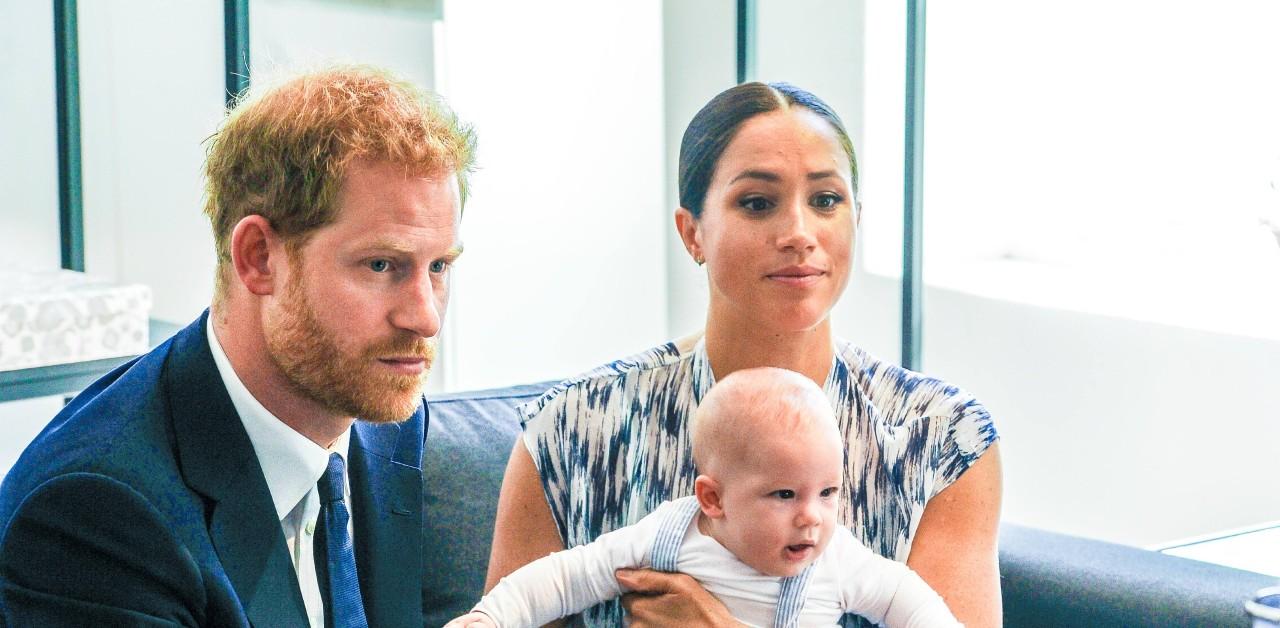 After months of anticipation, Meghan Markle finally released the first episode of her and Prince Harry's "Archetypes" podcast on Tuesday, August 23 — and much like their other public interviews, the mom-of-two didn't hold back.
For the premiere, the former actress had good pal and tennis ace Serena Williams sit down with her to chat about personal ambitions and motherhood, and while discussing the balancing act of being a working mother, Markle made a startling reveal.
Article continues below advertisement
In 2019, the Sussexes and son Archie, then 4 months old, ventured to Africa for a royal tour. Since the now 3-year-old was just an infant, they had someone watch over him at local housing unit with the couple participated in their scheduled engagement. When they wrapped up their stop in Nyanga, they received shocking news.
"We finish the engagement, we get in the car and they say, 'There's been a fire at the residence,'" recalled the mom-of-two. "What? 'There's been a fire in the baby's room.' What?"
Fortunately, everyone was safe, but their nanny was hysterically crying over the dangerous incident. Though she was going to put Archie down for a nap and then go downstairs to get a snack, she decided to instead bring the baby with her, as she usually had him tied on her back with a mud cloth.
Article continues below advertisement
"Her instinct was like, 'Let me just bring him with me before I put him down.' In that amount of time that she went downstairs, the heater in the nursery caught on fire. There was no smoke detector. Someone happened to just smell smoke down the hallway went in, fire extinguished," continued the brunette beauty. "He was supposed to be sleeping in there."
Needless to say everyone was left "shaken," but Markle said that she and Harry were forced to carry on with their day.
"I was like, 'Can you just tell people what happened?' And so much, I think, optically. The focus ends up being on how it looks instead of how it feels," she recalled. "And part of the humanizing and the breaking through of these labels and these archetypes and these boxes that we're put into is having some understanding on the human moments behind the scenes that people might not have any awareness of and to give each other a break."
Article continues below advertisement
"Because we did — we had to leave our baby," she stated. "And even though we were being moved to another place afterwards, we still had to leave him and go do another official engagement."
For more on the trials and tribulations of the royal family, tune into the critically acclaimed podcast, "The Firm: Blood Lies and Royal Succession." Listen below!