Prince Harry & Leonardo DiCaprio 'Call For An Immediate Moratorium On Oil & Gas Drilling In The Okavango River Basin'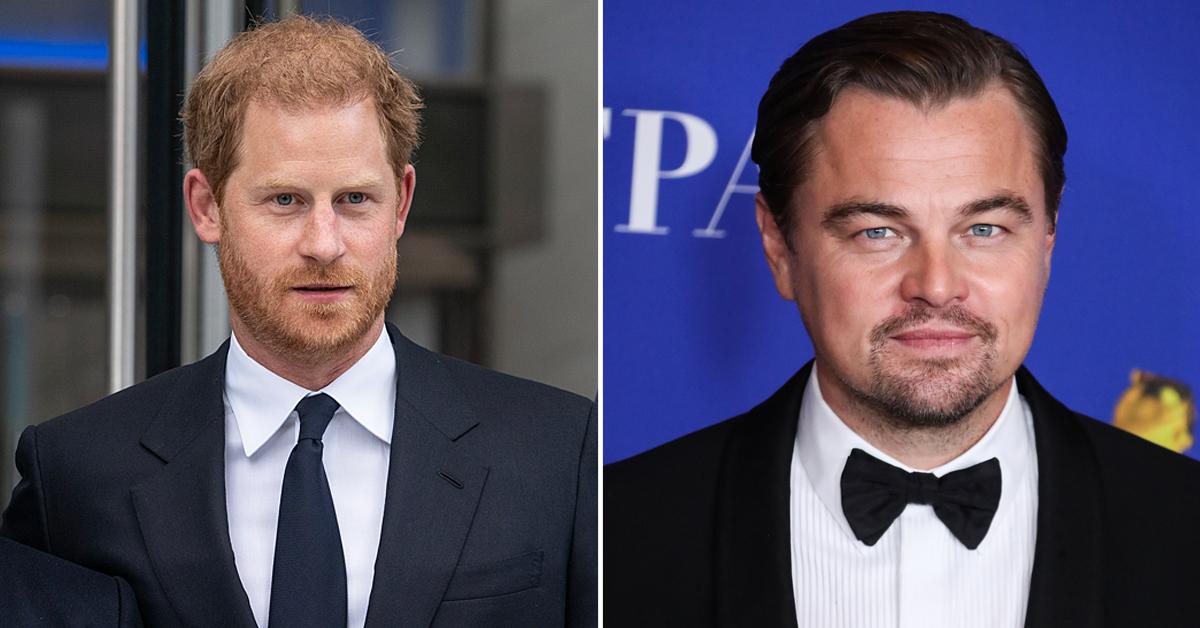 Prince Harry has a couple of celebrities on his side when it comes to environmental issues! According to a press release from Re:wild, the prince, Djimon Hounsou, Leonardo DiCaprio and Forest Whitaker have teamed up to call "for an immediate moratorium on oil and gas drilling in the Okavango River Basin, including by Canadian oil and gas company Reconnaissance Energy Africa (ReconAfrica)."
Article continues below advertisement
"Scientists, environmentalists, and local communities fear that the critical ecosystems, which are the lifeblood for hundreds of thousands of people, will suffer irreversible damage from the drilling activity," the press release states.
Harry and environmental activist Reinhold Mangundu spoke about the repercussions in an op-ed, which was published by the Washington Post on October 14.
Article continues below advertisement
"We believe this would pillage the ecosystem for potential profit," they said. "Some things in life are best left undisturbed to carry out their purpose as a natural benefit. This is one of them."
Article continues below advertisement
Ever since a pipeline leaked off the coast of California, more than 140,000 gallons of oil spilled into the Pacific Ocean — something that could have been avoided. "There is no way to repair the damage from these kinds of mistakes," they said. "Drilling is an outdated gamble that reaps disastrous consequences for many, and incredible riches for a powerful few. It represents a continued investment in fossil fuels instead of renewable energies."
"The risk of drilling will always outweigh the perceived reward. In a region already facing the abuse of exploitation, poaching and fires, the risk is even higher. Knowing the above, why would you be drilling for oil in such a place?" they asked.
Article continues below advertisement
Harry has been vocal about his love for Africa. In fact, he took Meghan Markle there when they first started dating.
Article continues below advertisement
"From @rewild: Calling #TeamRewild! We need your help. Act now to #SaveTheOkavango by adding your name to the open letter calling for a moratorium on oil and gas drilling in southern Africa's Okavango River Basin. Link in bio. There is no resource more precious than water in the Okavango River Basin, where Canadian company ReconAfrica is drilling for oil and gas. Local and Indigenous communities are concerned for their homes, their water supply, and the ecosystem that supports all life around them," the post began.
The message continued, "The Okavango Delta is a UNESCO World Heritage site, a Key Biodiversity Area, and an ecological wonderland so vast it is visible from space. This region sustains nearly one million Indigenous and local people by providing clean water, food, livelihoods and places to live."