Prince Harry Is Loving Being A Father! Royal Shows Off Laptop Case Which Reads 'Archie's Papa'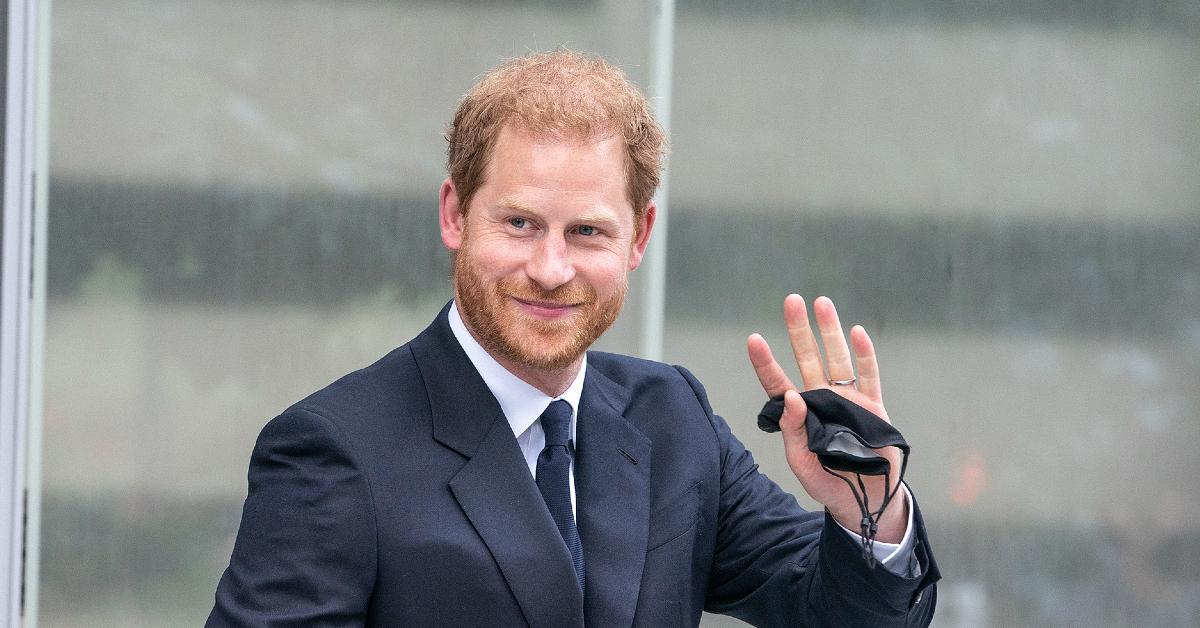 Article continues below advertisement
According to photos obtained by Hollywood Life, the 37-year-old was exiting a United Nations building with Meghan Markle, 40, when photographers caught the adorable words on his computer case.
The couple made their first public appearance since they welcomed daughter Lilibet in June, and it looks like they left the kids home this time around.
Article continues below advertisement
Since stepping away from the royal family, Harry has gotten to spend time with his tots in California.
Article continues below advertisement
"Living here now I can actually lift my head, and I feel different," he said on Dax Shepard's "Armchair Expert" podcast. "My shoulders have dropped, so have hers, you can walk around feeling a little bit more free, I can take [2-year-old son] Archie on the back of my bicycle, I would never have had the chance to do that."
In the meantime, the pair jetted to the Big Apple this week, where they will make an appearance at the Global Citizen Live concert on Saturday, September 25.
Article continues below advertisement
The two will talk to the audience about how important it is to get vaccinated during this time.
"Over the past year, our world has experienced pain, loss and struggle — together. Now we need to recover and heal — together," they previously said. "We can't leave anybody behind. We will all benefit, we will all be safer, when everyone, everywhere has equal access to the vaccine."
They continued, "We must pursue equitable vaccine distribution and, in that, restore faith in our common humanity. The mission couldn't be more critical or important."
Article continues below advertisement
"The Global Citizen Live campaign is calling on G7 countries (the world's wealthiest nations) and the European Union to immediately share at least 1 billion COVID-19 vaccine doses with those most in need and support calls for a waiver on COVID-19 vaccine intellectual property rights. The campaign is also calling on Pfizer, BioNTech, and Moderna to share mRNA technology with the new World Health Organization-backed transfer hub based in South Africa," the website notes of the upcoming concert, which will have appearances by Jennifer Lopez, Coldplay and more.