Prince Harry 'Keeps Lobbing These Fresh Hand Grenades' At The Queen & Royal Family, Author Fumes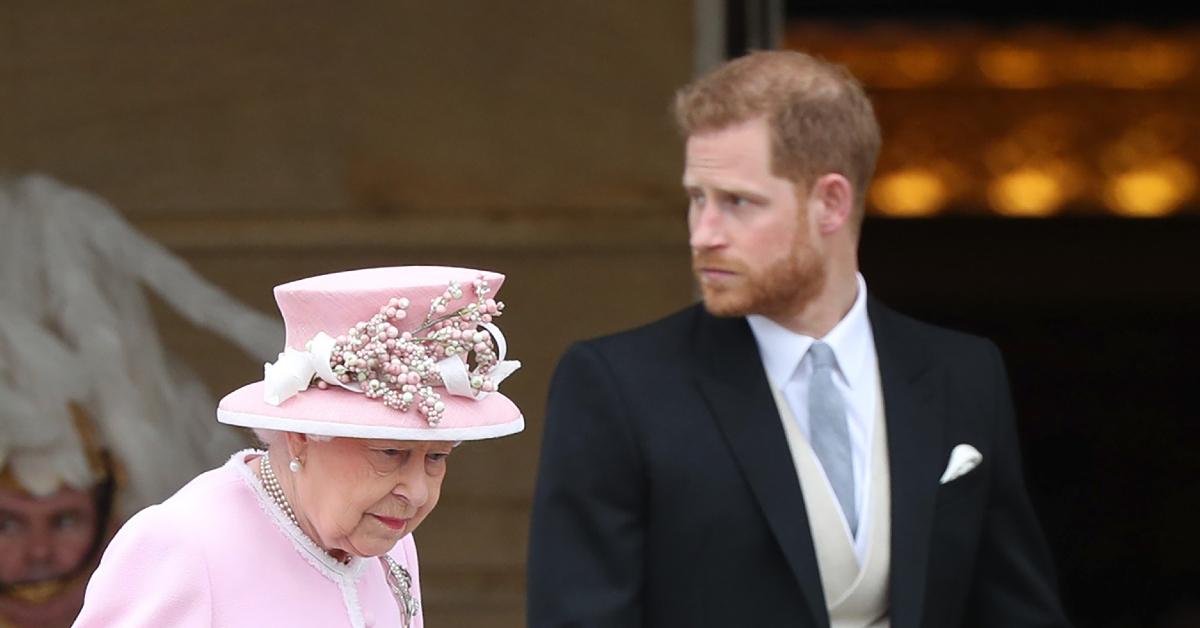 Even though Prince Harry left the royal family in 2020, he can't stop making the brood and Queen Elizabeth upset.
Article continues below advertisement
"Right now it's not going to happen," Tina Brown said when asked if a reconciliation was in the works. "And it's not going to happen largely because Harry keeps lobbing these fresh hand grenades at the family, just when they're beginning to think, 'Well, can we re-establish some trust with the House of Sussex.' There's yet another fusillade from an American talk show and everybody in the family thinks, 'Well, what was that about?'"
"The most recent comments by Harry about, you know, he came to make sure the Queen was protected – a lot of people I think in the family thought, 'Well actually she needs protecting from you, Harry,'" she stated. "So that isn't helpful."
It was probably a good move that Harry, 37, and Meghan Markle, 40, decided to move to California, but Brown noted that it was "definitely a blow for the monarchy."
Article continues below advertisement
"I think when the Queen does die, I do believe there'll be a kind of desire for Harry to serve his country," she predicted. "I think he's going to want to rethink it, probably. And frankly I don't think the entertainment efforts are going that brilliantly, you know, sitting in Montecito."
The Queen's Platinum Jubilee is coming up, and it sounds like Harry and Meghan — who visited the U.K. in April — are still unsure if they will jump over the pond once again.
"I don't know yet. There's lots of things: security issues and everything else. So this is what I'm trying to do, trying to make it possible that, you know, I can get my kids to meet her," he replied.
Article continues below advertisement
But some think the couple are basking in the attention.
"I really get the impression that Harry and Meghan are loving all the speculation about whether they'll come for the Jubilee or not," Richard Eden told Palace Confidential. "What should be the wonderful celebrations of the Queen's amazing long reign, instead it's sort of becoming this saga or will-they-won't-they-come?"