Prince Harry's Friends Thought Meghan Markle 'Lacked A Sense Of Humor,' Book Claims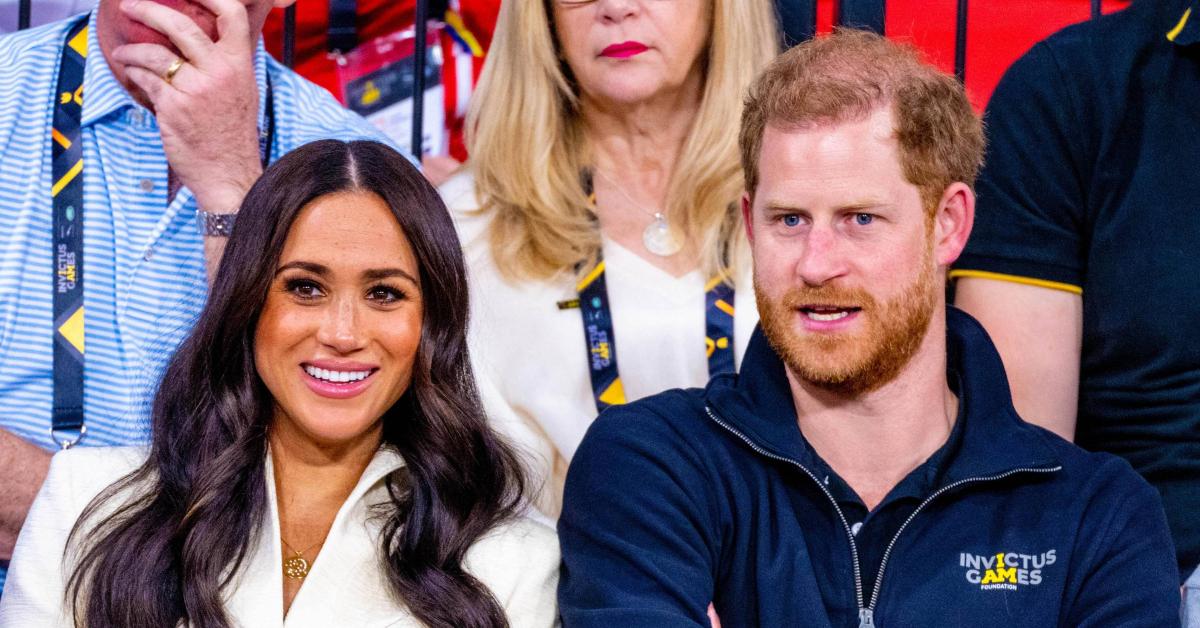 Prince Harry's friends haven't been a fan of Meghan Markle since day one, Tom Bower claims in his new book, Revenge: Meghan, Harry and the War Between the Windsors.
In the new tome, the prince, 37, brought the former actress, 40, to Sandringham when they first started dating. Meghan then got to know Harry's Eton College friends, but things quickly went from good to bad, especially after she yelled at them for their "jokes about sexism, feminism and transgender people."
Article continues below advertisement
"Without hesitation, Meghan challenged every guest whose conversation contravened her values," the book claims. "According to Harry's friends, again and again she reprimanded them about the slightest inappropriate nuance. Nobody was ­exempt."
Harry apparently "had not anticipated ­Meghan's reaction."
"She lacked any sense of humor," the author writes. "Driving home after Sunday lunch, the texts pinged between the cars: 'OMG, what about HER?' "
Article continues below advertisement
Lady Colin Campbell, who is friendly with the royal family, also dished that Meghan never was beloved by Harry's inner circle.
"Her politics are an issue," she revealed in a 2018 interview. "She is ultra-liberal and that trendy-lefty stuff does not go down well with some of Harry's friends."
"He has introduced her to them all at parties and weddings and private dinners, but she is very anti- a lot of the things that their world functions upon, such as shooting," she continued. "Everybody discovers after marrying into the royal family how solitary and arduous an existence it can be. Meghan has already begun to discover this."
Article continues below advertisement
Bower also spoke out about how Meghan was incredibly rude while on a royal tour.
"Meghan was allegedly abrasive towards her four female staff and even towards the local British diplomats," Bower wrote. "According to one report, Meghan allegedly threw a cup of tea into the air. Her anger may have been partly fueled by Harry. Every night he trawled social media, searching for snide comments on the internet. Every morning he and Meghan turned on their phones to surf the internet."