Prince Harry 'Could Feel Snubbed' After Queen Elizabeth Omitted His Name From Speech: 'He Doesn't Deserve To Be Mentioned,' Expert Says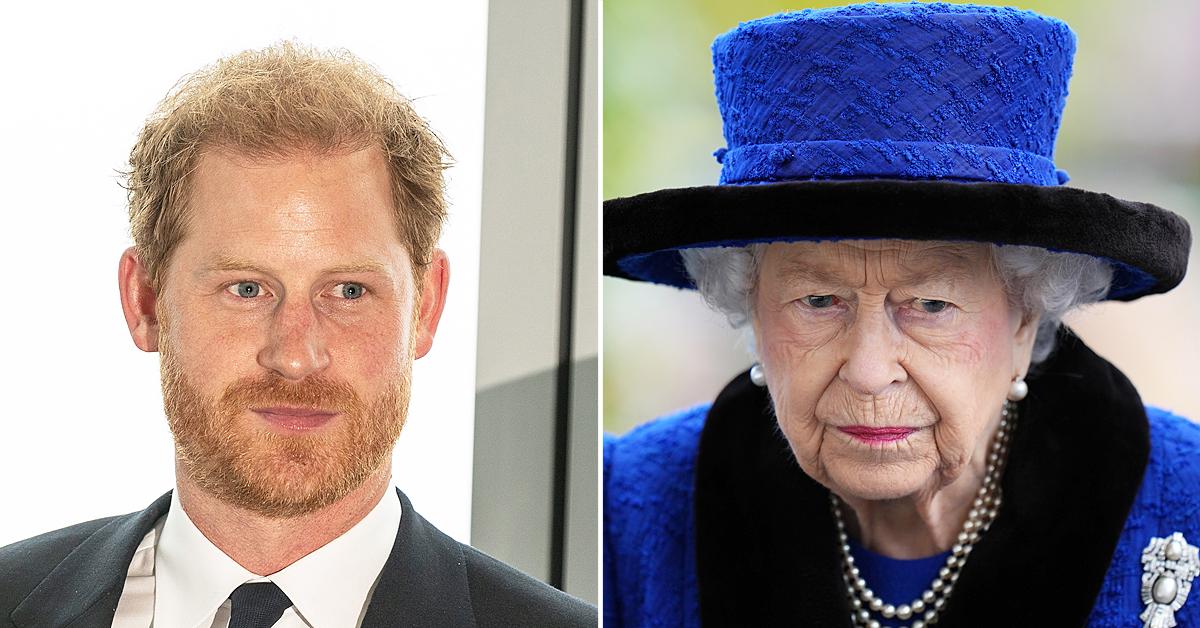 Earlier this week, Queen Elizabeth gushed over Prince William and Prince Charles' environmental efforts but failed to mention Prince Harry, who is also very outspoken about climate change.
Article continues below advertisement
As a result, the 37-year-old "could feel snubbed," royal expert Angela Levin claimed. "I think he's very sensitive now about his family, and I think he's between a rock and a hard place, but he's on a one-way road. He was very close to his father and his brother, but is so rude about them now — and he may well feel that he's missing out. He's missed out on this climate change discussion, which he's trying to work for as well. But you can't have it both ways. You can't be independent but part of it.
Article continues below advertisement
"I don't believe he's grasped that," she continued.
In the speech, the 95-year-old also mentioned Camilla, Duchess of Cornwall and Kate Middleton, which may have been hurtful to Harry.
Article continues below advertisement
"The Queen is succinct, articulate and says things from the heart," Levin noted. "I couldn't see why Harry would be mentioned. He isn't a member of the royal family now. He's doing his own thing. I wouldn't think he should be included — he's stepped down from being a working royal. What he does is for himself and Meghan — he doesn't deserve to be mentioned."
Earlier this week, Queen Elizabeth made an important speech, as she couldn't attend the COP26 summit in person.
"The impact of the environment on human progress was a subject close to the heart of my dear late husband," she said in the clip, referring to Prince Philip, who died in April. "If we fail to cope with this challenge, all the other problems will pale into insignificance. It is a source of great pride to me that the leading role my husband played in encouraging people to protect our fragile planet lives on through the work of our eldest son, Charles, and his eldest son, William. I could not be more proud of them."