Prince Charles Tells President Joe Biden That Queen Elizabeth Was 'Very Disappointed' She Couldn't Attend COP26 Summit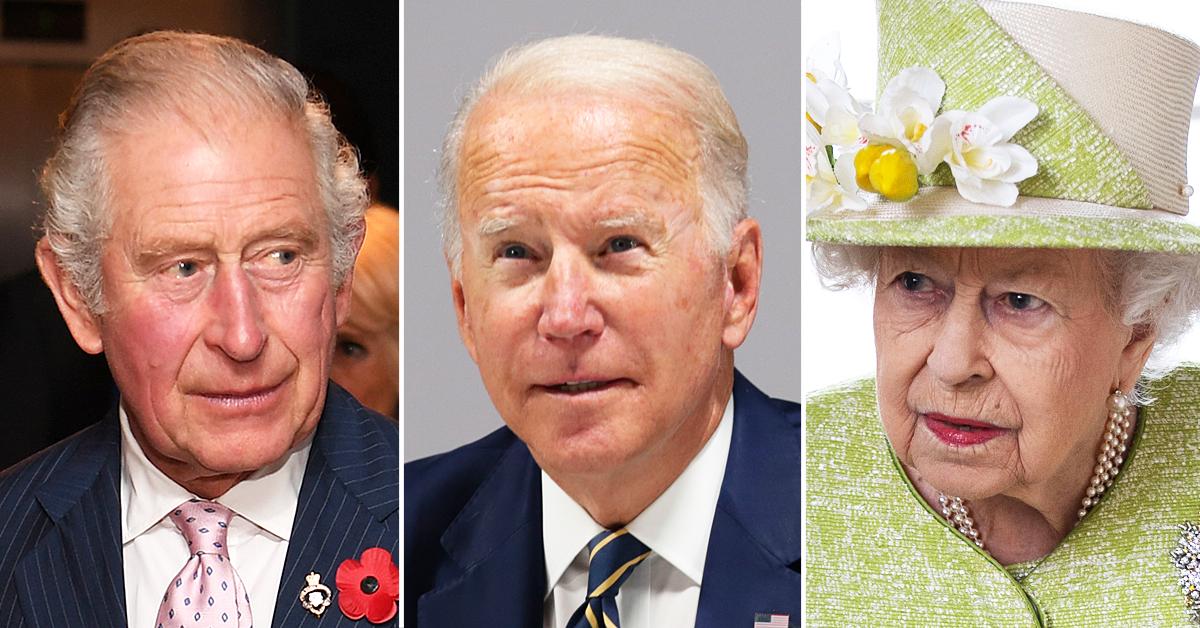 Queen Elizabeth isn't the only one who is upset that she couldn't attend COP26 this week, as President Joe Biden was looking forward to seeing the monarch as well.
Article continues below advertisement
During an exchange between Prince Charles and the President, the former said his mother was "very disappointed" she couldn't attend the event in person.
"You are kind to ask after her. I'll make sure I say," the dad-of-two said after Biden asked how the Queen was doing.
Article continues below advertisement
"We need you badly… and I'm not just saying that," Biden reportedly told the royal about his pledge to save the planet. "You got the whole thing going ... that's how it all started."
Article continues below advertisement
"Following on from their recent advice that the Queen should rest for a few days, Her Majesty's doctors have advised that she should continue to rest for at least the next two weeks," Buckingham Palace said in a statement on Friday, October 29. "The doctors have advised that Her Majesty can continue to undertake light, desk-based duties during this time, including some virtual audiences, but not to undertake any official visits. Her Majesty regrets that this means she will be unable to attend the Festival of Remembrance on Saturday, November 13."
Article continues below advertisement
The message continued, "However, it remains The Queen's firm intention to be present for the National Service of Remembrance on Remembrance Sunday, on November 14."
On November 1, the Queen gave a passionate speech about how everyone should be mindful of the environment.
"The impact of the environment on human progress was a subject close to the heart of my dear late husband," the 95-year-old said in the video clip, referring to Prince Philip, who died in April. "If we fail to cope with this challenge, all the other problems will pale into insignificance. It is a source of great pride to me that the leading role my husband played in encouraging people to protect our fragile planet lives on through the work of our eldest son, Charles, and his eldest son, William. I could not be more proud of them."