Prince Charles Gives A Shout-Out To Soccer Star Marcus Rashford Following Online Abuse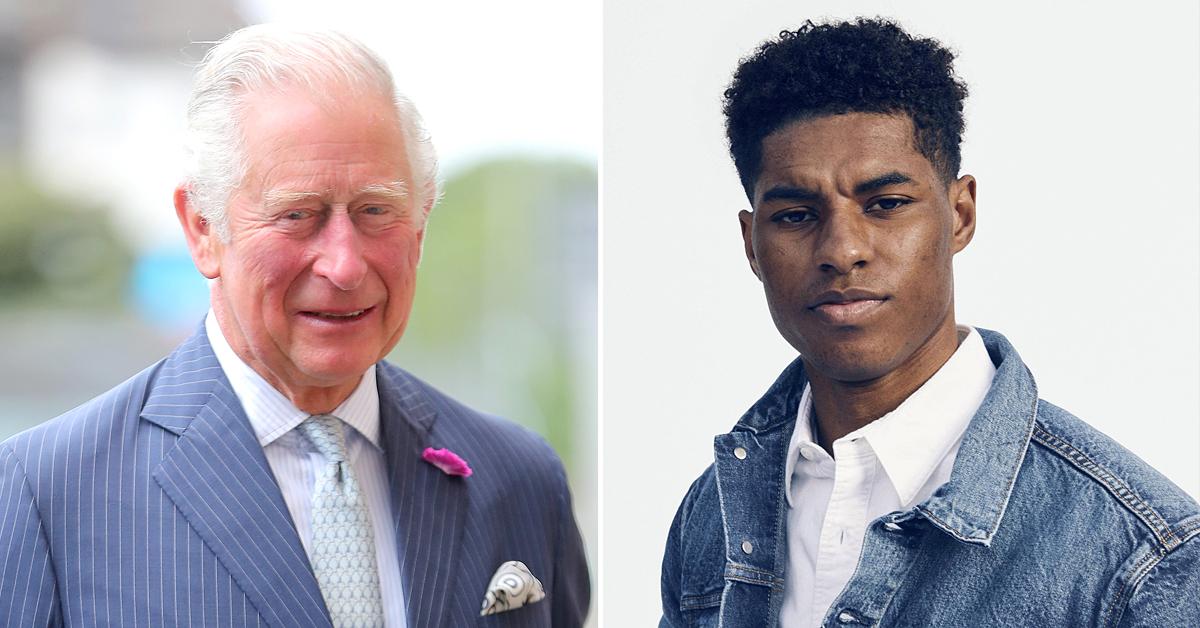 Prince Charles is a big fan of Marcus Rashford! The soccer star lost the Euro 2020 final game to Italy when their team failed to make some penalty shots, but the royal stuck up for him after he was harassed online.
Article continues below advertisement
"From field to fork, extraordinary work is being done to try and build a better food system for everyone, be it Jamie Oliver promoting education and a balanced diet, [restaurateur] Henry Dimbleby's ambitions for safe, healthy and affordable food, or Marcus Rashford whose mission off the football field is to tackle child hunger," the 72-year-old said on U.K.'s Radio 4.
After England lost the match on July 11, fans weren't happy with Rashford, Bukayo Saka and Jadon Sancho.
Article continues below advertisement
"'Recognizing the rich diversity of cultures which make this country so special – and in many ways unique – lies at the heart of what we can be as a nation,' - The Prince of Wales, Windrush Day 2020," Charles wrote on Twitter. "Well done @England on your fantastic #Euro2020 performance! You made us proud."
Article continues below advertisement
"I am sickened by the racist abuse aimed at England players after last night's match. It is totally unacceptable that players have to endure this abhorrent behaviour," he tweeted. "It must stop now and all those involved should be held accountable."
Article continues below advertisement
"This England team deserve to be lauded as heroes, not racially abused on social media," the father-of-three continued. "Those responsible for this appalling abuse should be ashamed of themselves. W."
Article continues below advertisement
In March, Meghan Markle — who is half Black and half white — revealed that someone in the royal family was "concerned" over Archie's skin color. While Queen Elizabeth responded to the allegations, fans were appalled that William would stick up for athletes but not his own sister-in-law.
One person wrote, "See the hypocrisy, where were you when your brother's wife was being harassed, vilified?? Where was this energy, William? You would have even kept quiet than putting out this statement, you must be even the one who questioned the baby's skin color," while another added, "Yet, you were OK with Meghan Markle being the victim of rampant racism from members of Royal Family. You can't have it both ways."