Prince Charles & Prince William 'Will Be Totally Opposed' To Prince Andrew Appearing At Royal Events, Author Claims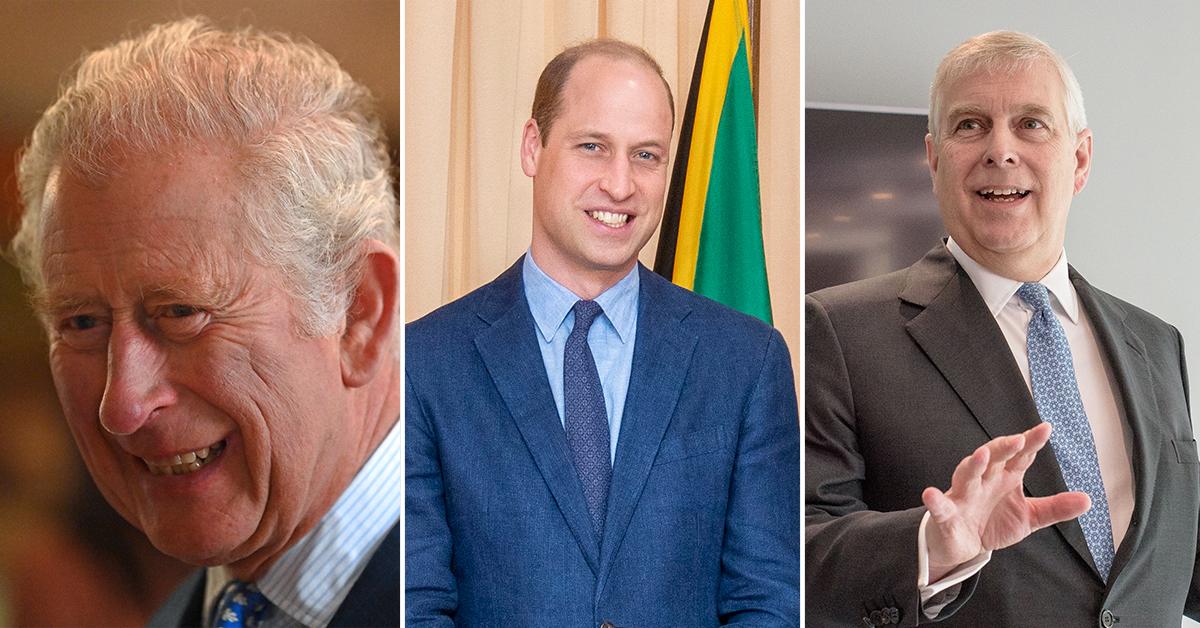 Last week, Prince Andrew made his first public appearance since he settled his sexual abuse lawsuit with Virginia Roberts. However, most of the family was upset that he was back in the spotlight — something they hope doesn't happen again.
Article continues below advertisement
"In terms of royal events, I don't expect we will see Prince Andrew appear in the near future — if ever again," expert Richard Fitzwilliams told The Mirror. "He won't play any kind of a role in the Queen's Platinum Jubilee, of that I think we can be quite sure. Prince Charles and William will be totally opposed to it, it's a non-starter. I do believe what we saw at Westminster Abbey was the Queen allowing him to physically supporting her after she supported him."
"It was an event he was always going to attend — let's not forget, he has lost his father," he continued.
When Andrew escorted Queen Elizabeth at Prince Philip's service on March 29, all eyes were on the disgraced prince — something Andrew and William wanted to avoid at all costs.
Article continues below advertisement
"Both the Prince of Wales and Duke of Cambridge reluctantly accepted that he (Prince Andrew) would travel with the Queen to the Abbey as they both live in Windsor," a palace insider claimed. "It was arguably palatable if simply down to logistics, but it goes without saying that most of the family were absolutely dismayed to see him walking the Queen up the aisle in full view of the entire congregation and broadcast cameras."
Article continues below advertisement
"When they got to the Abbey and he is then walking her into the church, I think there were a lot of eyebrows raised," Russell Myers, who is a royal editor for The Mirror, said. "When you looked at the order of service he was supposed to be sitting with his daughters, behind the Queen with Beatrice and Eugenie, and then he was front and center."