On Good Terms? Prince Charles & Camilla Have A Photo Of Meghan Markle On Their Mantle At Clarence House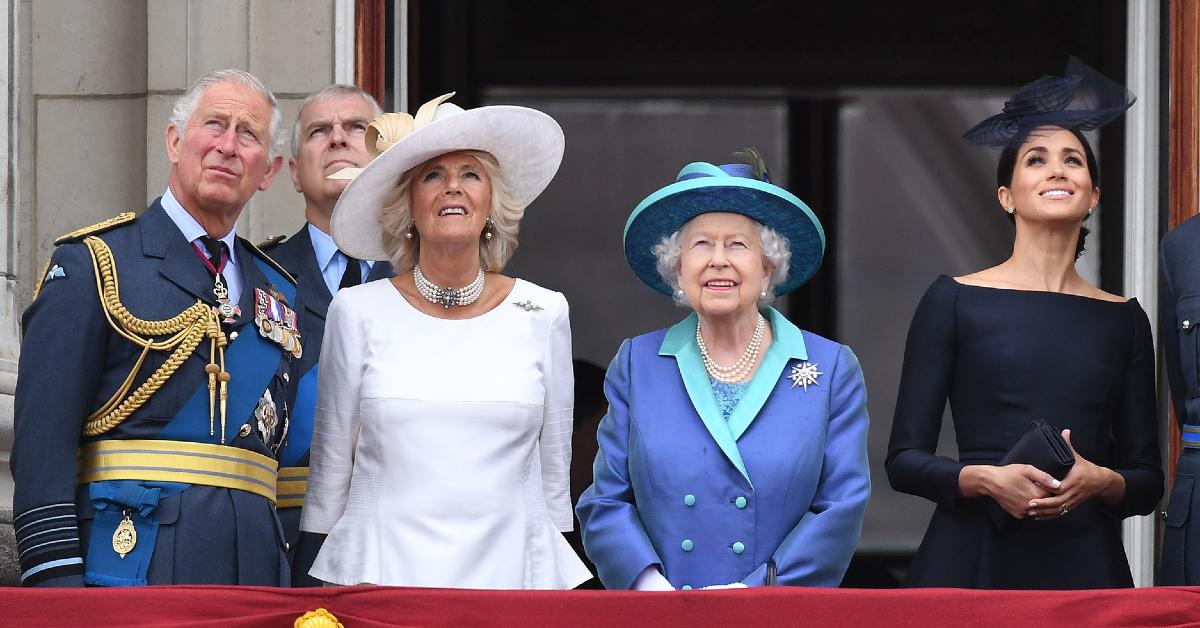 Is Meghan Markle on good terms with Prince Charles and Camilla, Duchess of Cornwall?
On Tuesday, March 8, Camilla welcomed three female rowers to Clarence House — where she lives with husband Prince Charles — to celebrate International Women's Day. While sitting down, royal fanatics noticed that there was a side table filled with family photos — and one of them was from the former actress' wedding to Prince Harry.
Article continues below advertisement
On the mantle, there were other family portraits, including Prince Harry from the Invictus Games, a snapshot of Charles holding Prince George and a family shot taken at Prince Louis' christening in 2018.
Article continues below advertisement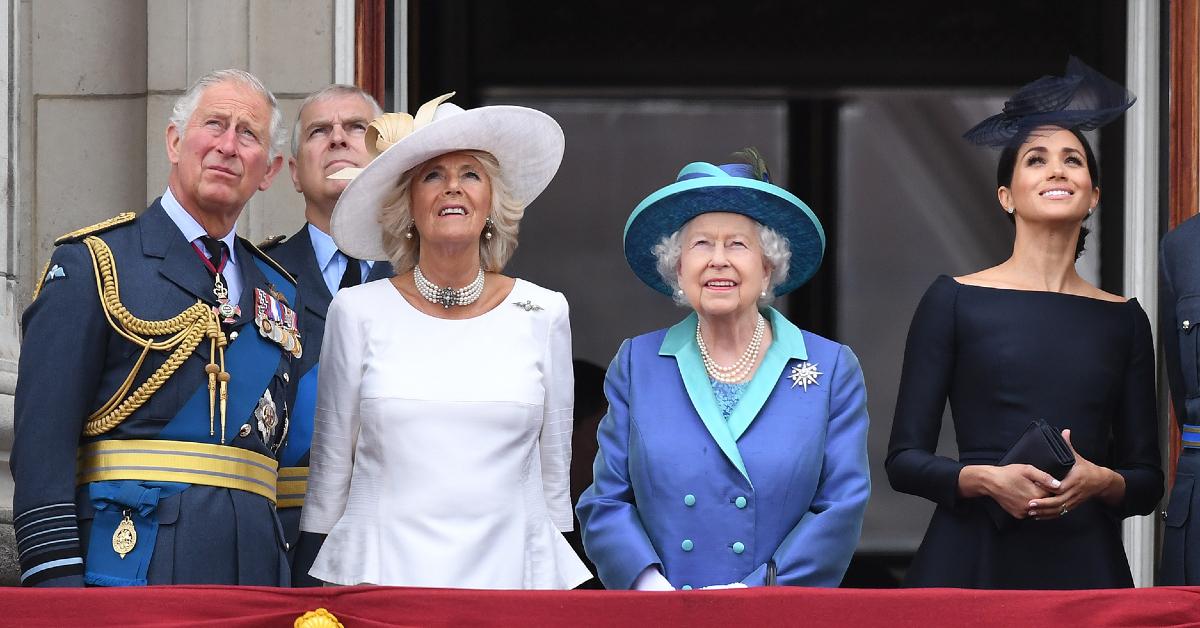 Article continues below advertisement
According to Tom Bower, Camilla was never fond of Meghan after she started dating Harry in 2016. "From the outset, Camilla was suspicious about the adventuress from Los Angeles," he told The Sun. "She found it hard to believe that Meghan would sacrifice her career and independence to serve silently as a team player devoted to the monarchy."
"But, as in all her conduct, Camilla remained tight-lipped," Bower continued. "While watching Charles painfully believe that Harry was intent on publicly humiliating him, Camilla undoubtedly provided the comfort and good advice to reassure her husband that he had done the best he could."
Now, expert Angela Levin believes the 37-year-old prince might say nasty things about his stepmother in his upcoming memoir.
"Harry's memoir is coming out at the end of the year," she told Talk Radio. "Anyone who is anyone is saying it's going to attack Camilla and make her responsible for [his] mental health and how she stole his father from his mother."
"When I met him he was very nice about her, said she was a wonderful woman and said he liked her very much," she noted. "Camilla was also very helpful to Meghan when she first joined — took her out for lunch and tried to teach her some of the things she needed to know — the restrictions and the disadvantages as well as the positives."