Before The Turmoil, Prince Charles 'Adored' Meghan Markle & Welcomed Her With Open Arms, Insists Expert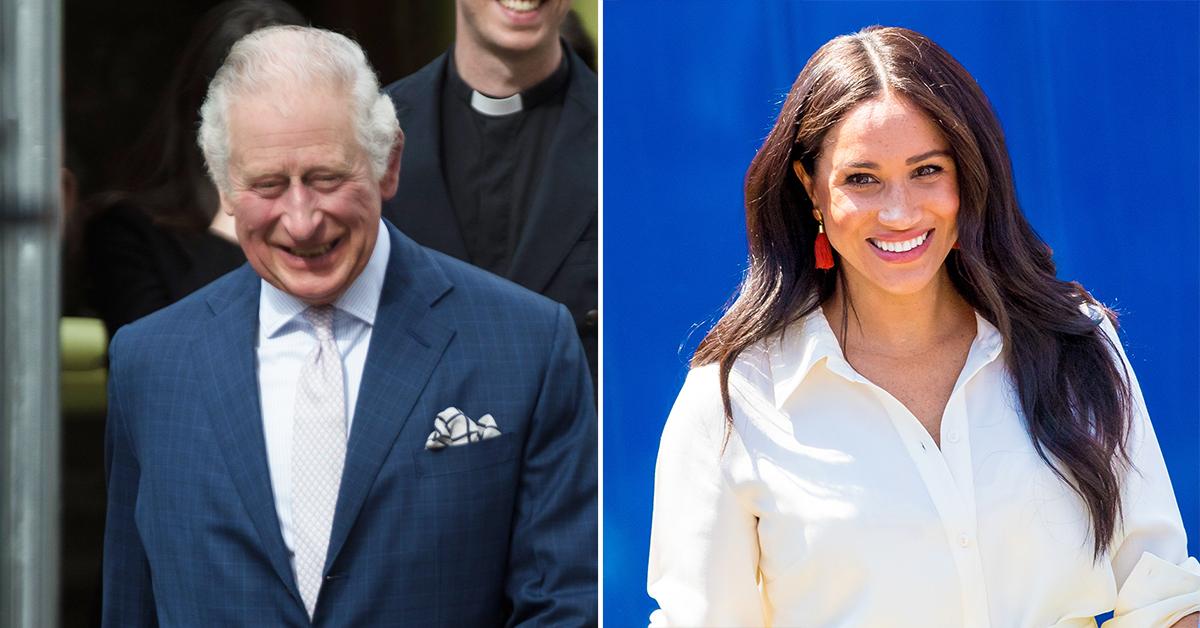 Though Meghan Markle isn't on the best of terms with the royal family, experts believe that before she and Prince Harry got married, the former actress actually had a great relationship with the Duke of Sussex's loved ones.
In the new British documentary Harry & Meghan Vs The Monarchy, commentator Ashley Pearson claimed that "Charles famously adored Meghan. She was welcomed as a daughter, even more so than Kate Middleton was at the very beginning."
Article continues below advertisement
Elsewhere in the doc, BBC royal correspondent Jennie Bond recalled the former actress' first meeting with Charles.
CROWN PRINCESS MARY ATTENDS GENDER DIVERSITY ROUNDTABLE TO DISCUSS 'GENDER EQUALITY, INCLUSION & DIVERSITY' — SEE PHOTOS!
"Meeting your in-laws is always a bit of an ordeal, isn't it? And meeting your in-laws, when one is going to be a future king, meeting Prince Charles, must have been quite tough for Meghan or a little bit daunting, but she is a strong woman," she noted. "She probably marched in there and just got on famously because she's a woman with lots of opinions, lots of views and a confident woman. And those are the kind of attributes that Charles likes."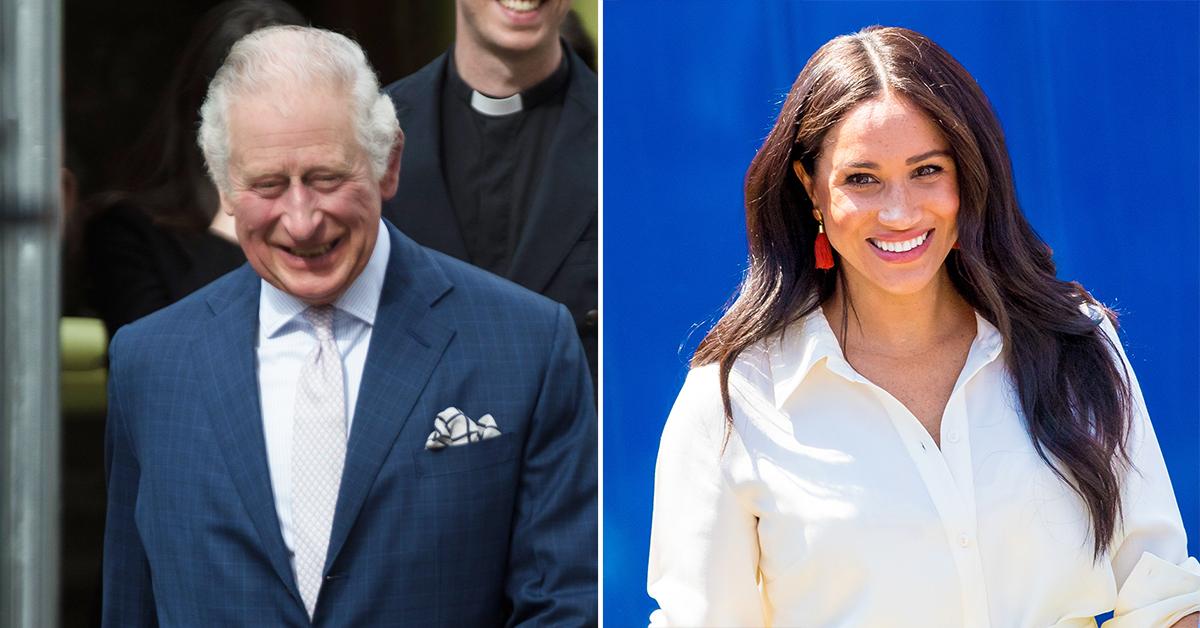 Article continues below advertisement
Charles also famously walked Meghan down the aisle at her 2018 wedding, as her estranged father, Thomas Markle, was unable to attend. Unfortunately, Charles and the mom-of-two's relationship has taken a hit over the past few years, as Meghan and Harry stepped down from the royal family, moved to California and shaded the monarchy in the process.
In particular, Harry condemned the way Charles raised him, claiming that when he told his father he was struggling with his mental health, his concerns were brushed under the rug.
PRINCE CHARMING IN REAL LIFE! THE 10 MOST ELIGIBLE ROYAL BACHELORS IN THE WORLD — SEE PHOTOS
"I do know from people close to him that he has been very hurt over the last few months about all the revelations," royal expert Nick Bullen previously shared with Fox News. "I think it's pretty telling that when Clarence House released their annual report in the summer, they made it very clear that they were funding Harry and Meghan after their departure."