Meghan Markle Told Her Father-In-Law Prince Charles These 4 Words When He Offered To Walk Her Down The Aisle, Author Claims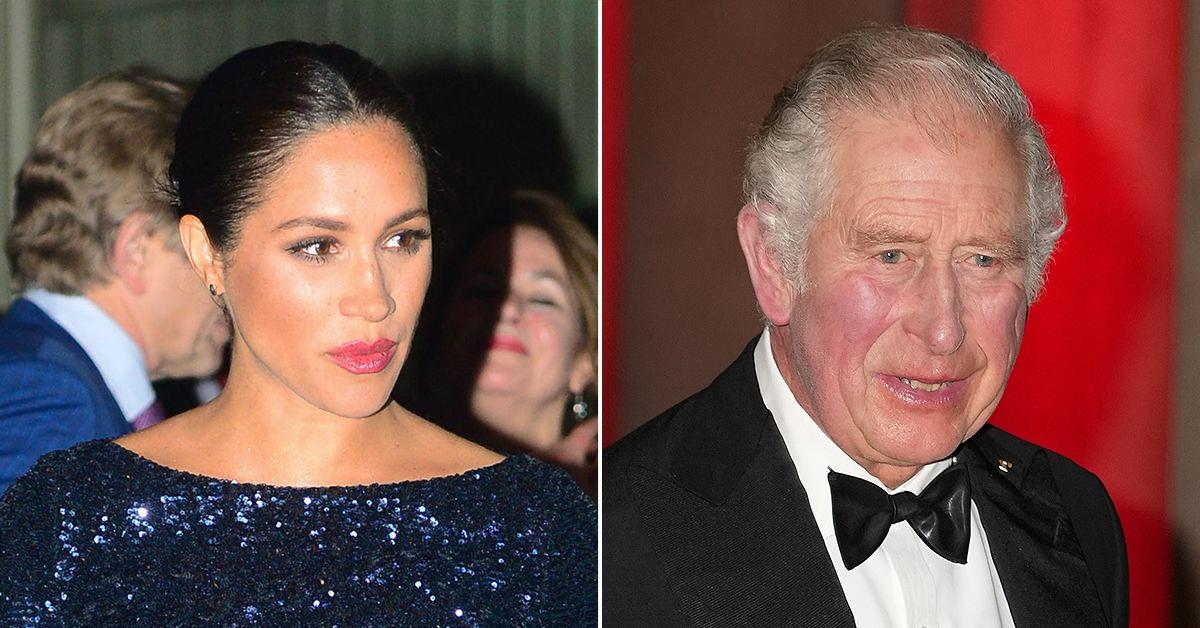 When Meghan Markle's father, Thomas Markle, was no longer able to make it to her wedding to Prince Harry in 2018, Prince Charles stepped in and offered to walk her down the aisle.
Article continues below advertisement
But the former actress' response caught Charles off guard, author Robert Hardman claims in his new book, The Queen of Our Times: The Life of Elizabeth II.
"Can we meet halfway?" she apparently told Prince Harry's father.
The response "was an indicator that this was no blushing bride, but a confident, independent woman determined to make a grand entrance on her own," Hardman shared.
Article continues below advertisement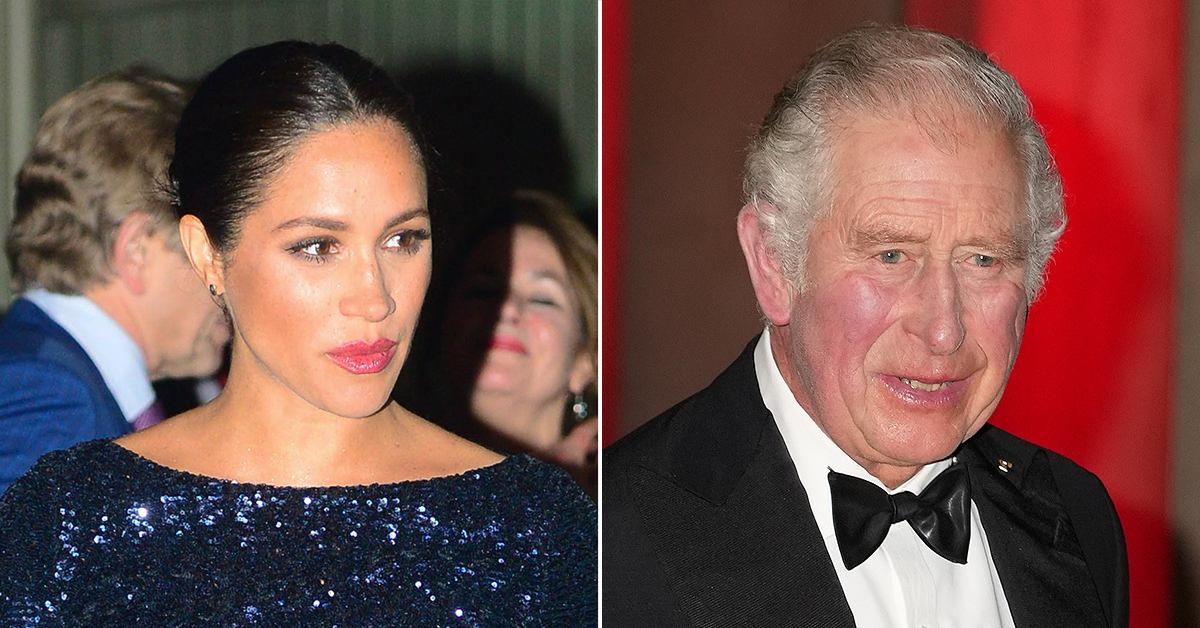 Article continues below advertisement
Thomas caused a lot of drama when he didn't end up showing up to the nuptials after all. "The dynamics of her [Meghan's] family certainly eclipsed the usual criticisms about the royal family being dysfunctional," Hardman noted.
Later on, Meghan and Harry left the royal family and haven't looked back.
"She told a visitor she did not expect them to resume royal life," The Mirror reported. "When asked about a future return for the couple, she replied: 'Of course not. They took the dogs.'"
Article continues below advertisement
Even though it seems like the couple are happy in their California abode, it's been reported that they're considering coming back into the fold one day.
"One interesting thing an insider told me … is that both Meghan and Harry believe that when the elder royals die – in other words, Elizabeth – they may well be able when Charles is King, be able to come back and be the part-time royals that they really wanted to be," author Tom Quinn claimed. "So that they would be six months [as] working royals and six months in the States or wherever doing their own thing."
"That was something that Queen Elizabeth absolutely said couldn't happen, but I think Meghan and Harry are hoping that Charles, Harry's father after all, will be more of a modernizer and will say to them, 'OK, if you want to be part-time royals, that's fine,'" Quinn continued. "I don't think Harry and Meghan really want to spend their whole time in the States and not be part of the royal family, they just don't want to do it all the time."