Piers Morgan Takes A Swipe At Meghan Markle While Celebrating His New Job: 'This Move Will Be The Stuff Of Nightmares For Her'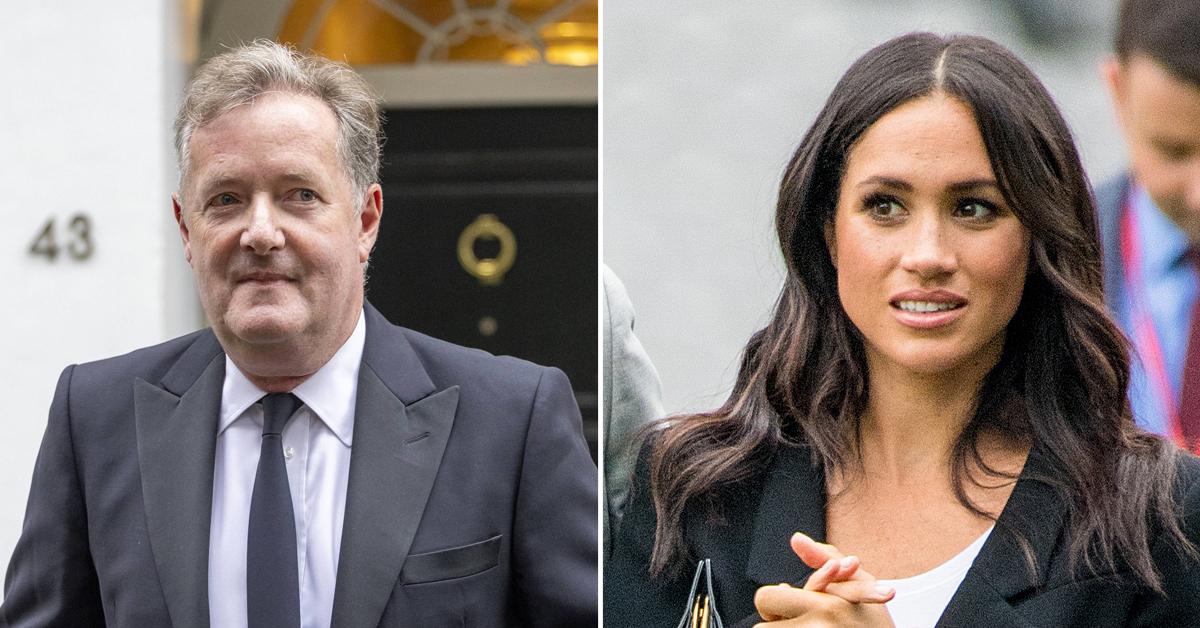 Article continues below advertisement
However, it was announced earlier this week that Morgan would be starring in a program of his own for Rupert Murdoch's News Corp, and while he celebrated his new venture at London's Scarsdale Tavern — the very same spot he and the Suits star first met — he made sure to call out Meghan.
Article continues below advertisement
"And I bet she was sitting there celebrating my departure from Good Morning Britain, so this move will be the stuff of nightmares for her," he noted. "So cheers, Meghan!"
Article continues below advertisement
Morgan will now be leading a global 60-minute show on the new channel talkTV.
"It's a big move, and a hugely exciting one," he told The Sun. "News Corp is a company that believes in free speech, and doesn't sign up to cancel culture or pander to the woke brigade. Everyone there has tough skins and won't succumb to pressure from Twitter or anything else."
"Piers is a brilliant presenter, a talented journalist and says what people are thinking and feeling," Murdoch said of the new hire. "He has many passionate fans around the world and we look forward to expanding his audience in the U.K., at FOX Nation, Sky News Australia, The Sun and the New York Post."