The British Monarchy Would 'Crumble' Without Kate Middleton, Author States: 'It Would Be A Disaster'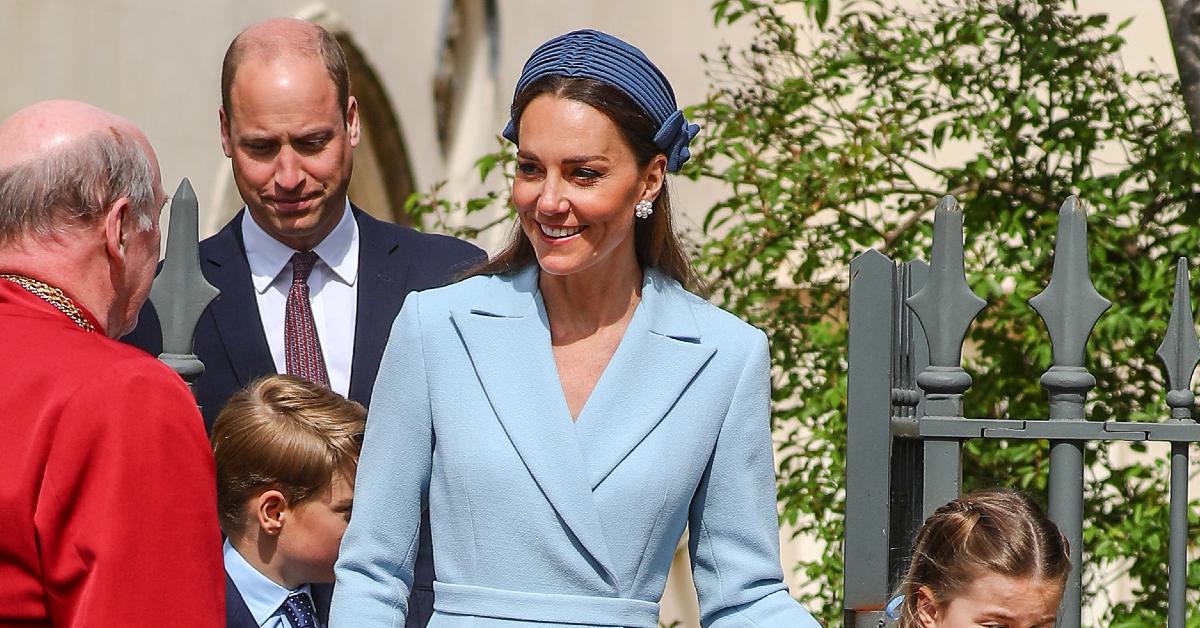 Though Kate Middleton wasn't born into the royal family, it seems like she is very well respected. According to author Tina Brown, who wrote The Palace Papers, the royal family would be lost without Prince William's wife.
Article continues below advertisement
"If for any reason, she thought like Meghan, 'I'm out of here, I can do much better,' it would be a disaster," Brown told The Post. "It would, I think, crumble at the moment without her because she's the only modern, beautiful woman who's well-educated, substantial in herself, who's actually wanting to commit herself to the rigors of this institution. Not many young women could do that."
The royal expert added that Kate had a "strategy" in order to "end up married to William" — and her mom, Carole, played "a very critical role" in order to "avoid the snakes on board."
"They were madly in love all the way through but … making it from the loving girlfriend to the future queen, that's an obstacle course. And it's like snakes and ladders. At any moment she could have stepped on the wrong square and had a snake," she continued.
Article continues below advertisement
Though William, 39, got flak for waiting 10 years to propose to Kate, Brown said it was worth it in the end.
"He was absolutely sure she could handle it before they married," she noted. "She was trained. Nobody was deluded like Meghan was, it seems."
Brown also touched upon Meghan Markle and Prince Harry's exit from the royal family. "I do think it's wrongly called Megxit," Brown shared. "He wanted out and she enabled him to do what he wanted. She was strong enough to say, 'You know what? You want out. I can make it happen.'"
"He's shown ever since that he absolutely hates that whole life, doesn't like it," she continued. "If not but for Meghan he wouldn't have found a way out because he basically was a man who had everything done for him all of his life. He had never carved a life for himself. Meghan was very much a self-starter, a self-made successful woman. She knew who to call at Netflix. He wasn't worldly like Meghan was worldly."