Mike Tindall Jokes He'd Like To 'Throw A Few Punches' At Prince Harry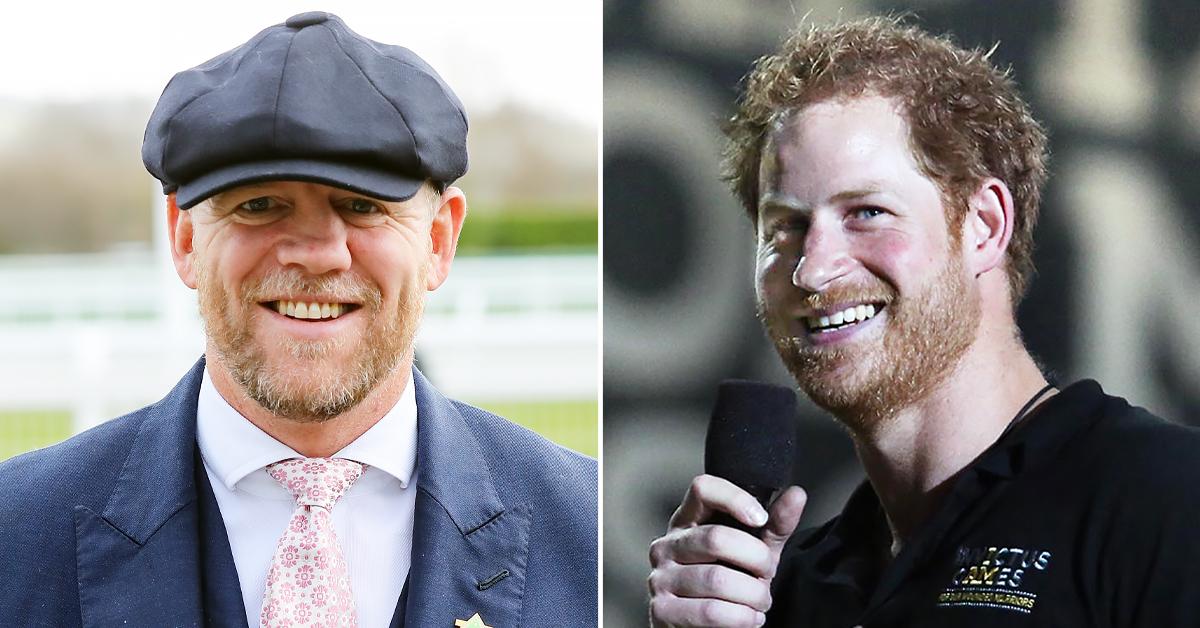 Mike Tindall joked about he'd like to "throw a few punches" at Prince Harry during A Question of Sport Live event. During the chat, the athlete chatted with his former teammate, Mike Dawson, about a wild night out in 2003 when Harry, 37, joined England's team to celebrate the Rugby World Cup win in Sydney, Australia.
Article continues below advertisement
After having a few drinks, Tindall had a crazy idea — he'd hit Harry and see how long it would take for security to come over and knock him to the ground. It turns out, it only took a few seconds, and he quipped that the royal brood would have loved to join in on the fun.
Article continues below advertisement
"At Balmoral, the family are now having the same conversation," he said. "Except the Queen has taken his security away."
In the past, Tindall alluded to the occurrence when he was asked how he could be depicted in the Netflix series The Crown.
"That has to be the main incident, if it was there — the full Harry slap."
Article continues below advertisement
In March, the dad-of-two spoke to Oprah Winfrey about what it was like growing up in the U.K. alongside his brother, Prince William, and his father, Prince Charles. Harry noted that he did not have a great relationship with either at the moment, and he no longer had security since he moved to the U.S. in 2020.
"The biggest concern was that while we were in Canada, in someone else's house, I then got told at short notice security was going to be removed," Harry said. "By this point, courtesy of the Daily Mail, the world knew our exact location. So suddenly it dawned on me, 'Hang on a second. The borders could be closed. We're going to have our security removed. Who knows how long lockdown's going to be? The world knows where we are. It's not safe. It's not secure.'"