Meghan McCain Slams Prince Charles & Camilla, Says They Are 'The Most Boring People In The World' — Watch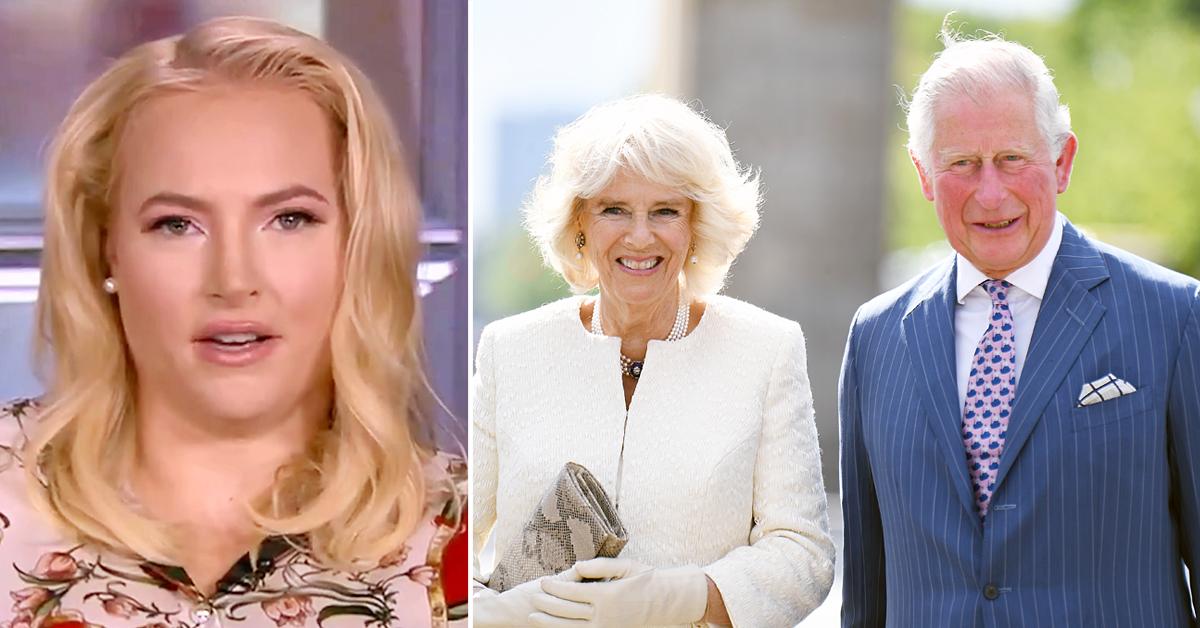 It's safe to say Meghan McCain isn't a fan of Prince Charles and his wife, Camilla, Duchess of Cornwall. On the May 4 episode of The View, the blonde beauty didn't hold back while talking about the couple.
Article continues below advertisement
"I would literally rather eat a muddy tire than watch or have anything with Camilla and Charles," she said. "I find them like the most boring people in the world and I can say that cause I'm an American."
Article continues below advertisement
Article continues below advertisement
"I'm not sure if it will outlast William. So I think it will be their last big era," she claimed.
Ultimately, McCain didn't like how the royal family iced out Meghan Markle and Prince Harry after they moved to California.
Article continues below advertisement
"I know people love Queen Elizabeth and she's a legacy but I don't like the way they treated Meghan Markle and Harry," McCain shared. "I think that Americans are pretty protective of them right now because she went over there, tried to help modernize something that's — in my perspective — old, archaic and deeply irrelevant, And now [Meghan] came back here. I'm just glad they have a safe space where they can live their lives the way they want to."
Joy Behar agreed with McCain, and shared how she feels about the drama within the famous family.
Article continues below advertisement
"Prince William is sweet, but kind of boring. Kate [Middleton] is lovely but — nobody's really excited about them and they got rid of the two who were really the upstarts. [Harry and Meghan] were the two that were going to give this some juice. I don't think that England is ready to be stuck with Charles and Camila. The monarchy could really go the way of the Whig Party," she explained.
However, Sara Haines said the family "isn't going anywhere."