Meghan Markle Believes Women Are 'Vilified' For Exploring Their Sexuality While Men Are Often 'Celebrated'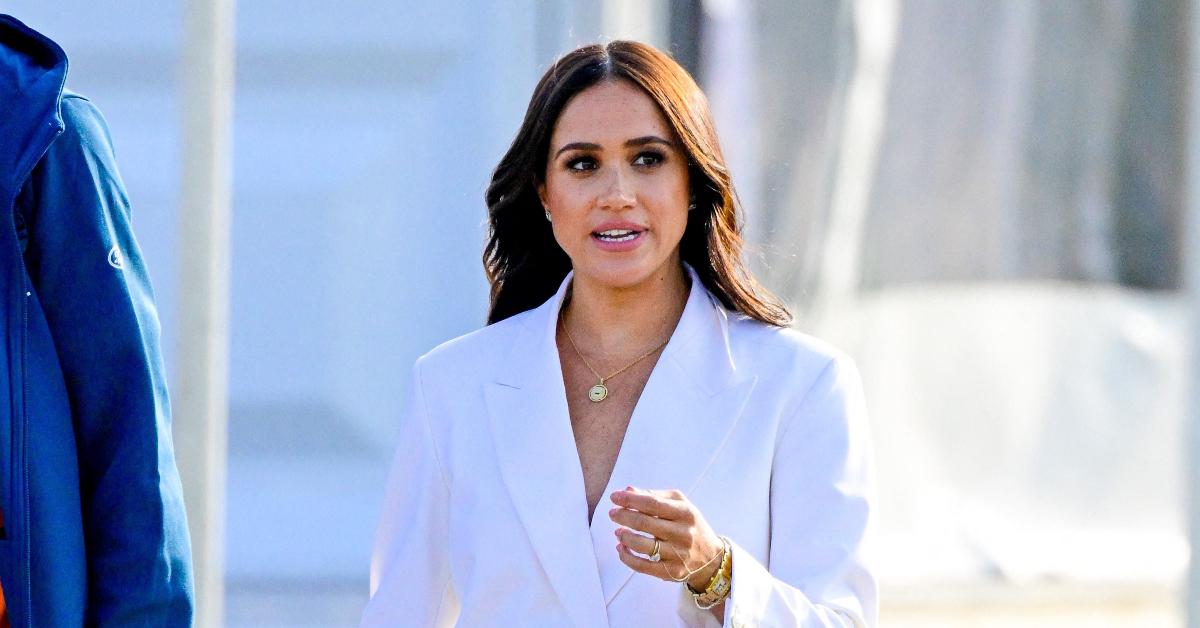 Meghan Markle weighed in on how it's a double standard for women to explore their sexuality while men are typically commended for their actions.
"I don't understand what it is about the stigma surrounding women and their sexuality and the exploration of their sexuality that is so much more vilified than for a man," the 41-year-old said on the Tuesday, November 22, episode of her podcast, "Archetypes."
Article continues below advertisement
"As you're getting older, you're exploring and starting to understand your sensuality, your feminine divine. Your sexuality, oftentimes, it can be very much used against you," she continued.
The brunette beauty, who is married to Prince Harry, said it's a shame that women can't talk more openly about their sexual escapades otherwise they will be seen in a different light.
"A man, if he is a player, out having fun or whatever he's doing, it's often celebrated. Even heralded," she said. "But for a woman, I don't care if she's perhaps the most successful woman in finance in her mid-50s, I promise you, someone will still go, 'But she was such a slut in college.'"
Article continues below advertisement
Meanwhile, the mom-of-two recently spoke out about her experience while working on Deal or No Deal.
"I ended up quitting the show. I was so much more than what was being objectified on the stage," she admitted "I didn't like feeling forced to be all looks and little substance, and that's how it felt for me at the time being reduced to this specific archetype: the word 'bimbo.'"
Article continues below advertisement
Ultimately, she said getting all dolled up didn't make her feel smart.
"It was solely about beauty and not necessarily about brains," the star shared. "When I look back at that time, I'll never forget this one detail — because moments before we'd get on stage, there was a woman who ran the show and she'd be there backstage, and I can still hear her. She couldn't properly pronounce my last name at the time and I knew who she was talking to because she'd go, 'Markle, suck it in! Markle, suck it in!'"
Article continues below advertisement