Meghan Markle Reveals Why She Quit 'Deal Or No Deal': 'I Was Such Much More Than What Was Being Objectified On The Stage'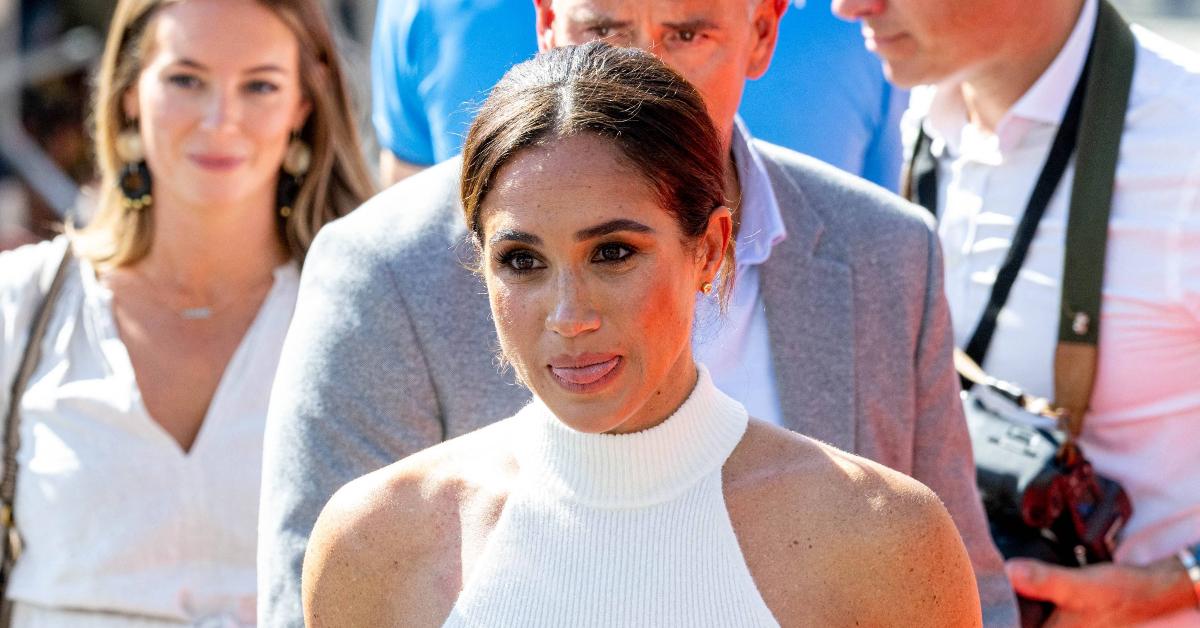 Meghan Markle is giving more insight into her life before she married Prince Harry.
The TV star, 41, previously appeared on Deal or No Deal as a briefcase girl, but it's something she doesn't have fond memories of.
Article continues below advertisement
"I ended up quitting the show. I was so much more than what was being objectified on the stage," she said on the latest episode of her podcast, "Archetypes." "I didn't like feeling forced to be all looks and little substance, and that's how it felt for me at the time being reduced to this specific archetype: the word 'bimbo.'"
Article continues below advertisement
Despite being told how to look — she said the woman would "line up" to get lashes, hair extensions and padding for their bras — she "was grateful for the job, but not about how it made me feel, which was not smart," she said. "By the way I was surrounded by smart women … but that wasn't the focus."
"It was solely about beauty and not necessarily about brains," the star shared. "When I look back at that time, I'll never forget this one detail — because moments before we'd get on stage, there was a woman who ran the show and she'd be there backstage, and I can still hear her. She couldn't properly pronounce my last name at the time and I knew who she was talking to because she'd go, 'Markle, suck it in! Markle, suck it in!'"
Article continues below advertisement
Going forward, Meghan hopes that her children have bigger goals than she did.
"I want our daughter to aspire to be slightly higher," Meghan, who shares Archie and Lilibet with Prince Harry, said. "Yeah, I want my Lili to want to be educated and want to be smart and to pride herself on those things."