Meghan Markle Wanted To Be Like Ivanka Trump Before Marrying Prince Harry, New Book Reveals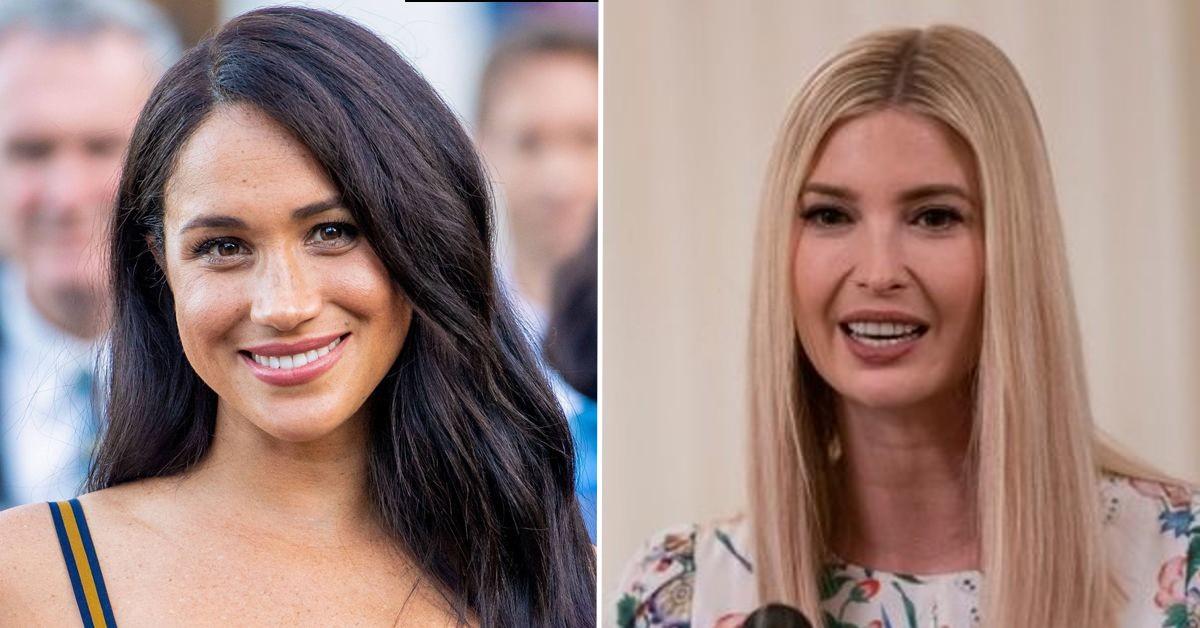 Meghan Markle took some tips from Ivanka Trump before she married Prince Harry, a new book called Revenge: Meghan, Harry and the War Between the Windsors reports.
According to author Tom Bower, the 40-year-old gushed to her followers on her now-defunct blog, The Tig, about the blonde beauty. "Staggeringly beautiful, no question, but so incredibly savvy and intelligent that she's not just carved a niche for herself under her father's famed Trump notoriety, she has undoubtedly created her own empire," she wrote.
Article continues below advertisement
"It's so easy to knock the girls who come from privilege — to assume they rested on their laurels and garnered accolades simply by being fancy from the womb," she continued. "But I always remember Ivanka being different — she wasn't dancing on tables as a teenager or releasing pop albums. She wasn't running amok publicly, swearing and being smacked with DUIs. Instead she was graduating from The Wharton School (cum laude, I might add), launching the Trump Hotel Collection, and building her own brand."
Article continues below advertisement
"When we have drinks, I will make sure I order whatever she does — because this woman seems to have the formula for success (and happiness) down pat," she concluded, adding that she admired Trump's ability to straddle "the line between letting yourself go or looking like you just stepped off a runway (or at least had the time to put some lipstick on)."
Article continues below advertisement
As The Royal Observer previously reported, the TV star might be looking to change careers and go into politics.
"And what about the next 40 years? Once Harry has finished promoting his books, will Meghan launch her own global campaign to engage in the swirling muck of American politics?" Bower previously shared. "Just as she seduced the royal family, will she tempt California's power brokers to promote her own political ambitions to the Senate and possibly beyond, via her friendship with America's Vice President Kamala Harris and the Obamas? Although her political rhetoric is skeletal and her skin is thin to ­criticism, surely that is the next step on her Crusade for Goodness."