Meghan Markle 'Seemed Resentful Of Royal Responsibilities,' Expert Shares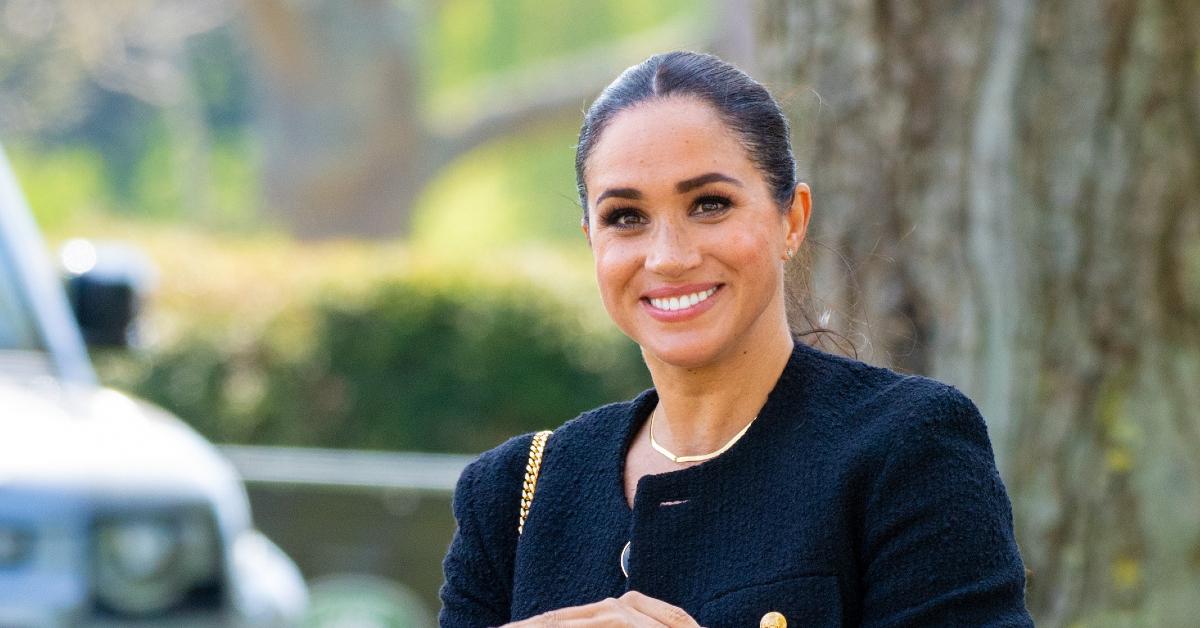 When Meghan Markle married into Prince Harry's family, she might have had a different idea as to what being a princess meant.
Article continues below advertisement
"Additionally, Prince Harry and Meghan seemed resentful of royal responsibilities and the attention that comes with it," Kinsey Schofield told Fox News Digital. "Would they have been able to tolerate the amount of tourists that come through the Windsor Castle grounds regularly or would that kind of attention have proven to be a burden?"
When the two got married in 2018, they moved into Frogmore Cottage, but the former actress, 41, had a problem with the accommodations.
Article continues below advertisement
"Frogmore Cottage is a stunning estate on the Windsor Castle grounds. I can confirm that Prince Harry and Meghan had requested a space within Windsor Castle but were offered Frogmore Cottage instead," the expert noted. "Part of me wonders if Meghan constantly evaluating what Prince William and Catherine had versus what she was offered is what initially instigated the Windsor Castle pursuits."
"It is clear that Meghan wants to be seen as a princess, and a princess needs a castle," she added.
When Meghan and Harry moved into Frogmore, it gave them "more room and more privacy" — something Queen Elizabeth might have kept in mind.
"Windsor Castle had always been a sacred escape for Queen Elizabeth, and based on the amount of drama that the Sussexes had caused in such a short amount of time, I don't think the queen wanted them right under her nose," Schofield said.
Article continues below advertisement
According to Andrew Morton, it's a shame Meghan decided to leave, as she might have been a great addition to the brood.
"The great tragedy, I think, is that Meghan and Harry didn't give it long enough to see whether they could give it a go. They were on the out almost before the wedding music had finished," he noted. "Meghan is a natural — I've got pictures of her when she was age 10 leading a march against the first Gulf War at her school. The local TV cameras turned up and she was there giving interviews."