Meghan Markle & Prince Harry Will 'Probably Drop An Announcement' That Lilibet's Christening 'Already Happened,' Royal Expert Predicts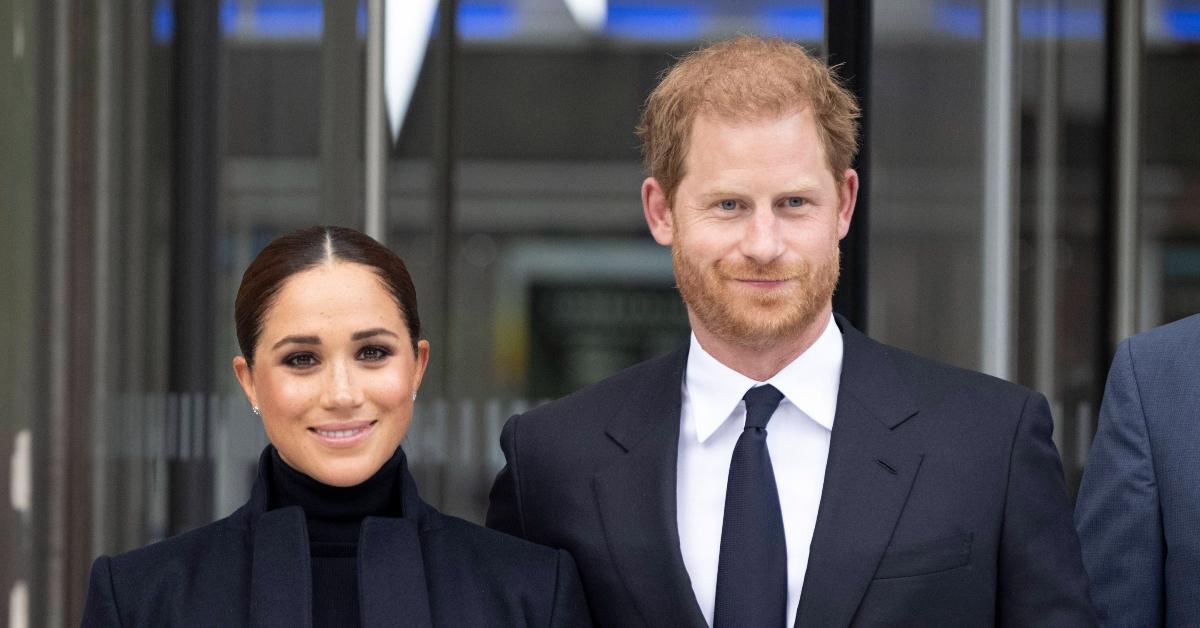 Meghan Markle and Prince Harry are making headlines once again — but this time, it's about where their daughter, Lilibet, will be christened.
Article continues below advertisement
Last week, their spokesperson said "plans for the baby's christening have not been finalized, and as such, any assumptions about what will or will not take place are mere speculation."
Now, royal editor Russell Myers believes the two may hold the event without anyone knowing and announce it to the public when they're ready.
Article continues below advertisement
"Who knows when they will be making their next trip here? Will it be the christening? Will it be for Christmas?" he said. "I don't think it will be this year. Again, anything could happen. The word from their people is they haven't decided [on the christening plans]. I don't know if I necessarily take that at face value."
He added, "I think they will probably drop an announcement that it's already happened and that will be all you know about it."
Article continues below advertisement
While Harry, 37, wants his daughter to have the milestone moment in the U.K. — just like Archie did — Myers thinks Harry's reunion with his family might be too soon.
"I don't think there has been any real push to come over, tensions are still very high in that sphere of things," he shared. "Certainly the Oprah Winfrey interview seems to be fresh in the memory for a lot of people, so whether they would be welcomed back with open arms to sit around the Christmas table, I wouldn't bet on that at the moment."
Article continues below advertisement
However, others think Harry would be able to make a trip back home without a problem.
"Harry has seen such a long tradition of royal christenings and there's nothing nicer than a royal christening and the beautiful long Honiton robe," royal biographer Ingrid Seward said. "Harry's great-grandmother is the Supreme Governor of the Church of England — and Meghan was inducted into the Church of England."
"If they wanted, Harry and Meghan could have it privately in the Chapel at Windsor Castle," she continued. "The Queen is not going to say no, she may not be able to be there herself but she's not going to say they can't have it there. The only reason [it wouldn't be held in the U.K.] would be if Meghan didn't want to come over here with the baby. That would be the only reason I could think of."