The Tour Continues! Meghan Markle & Prince Harry Visit New Jersey Military Base On Veterans Day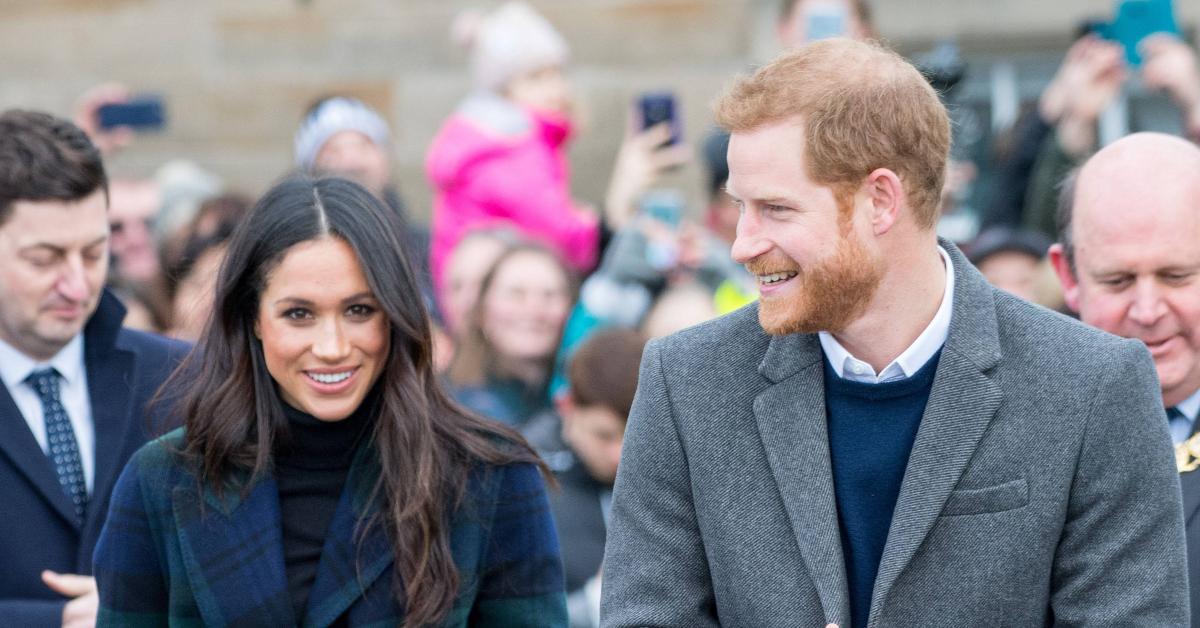 Meghan Markle and Prince Harry were spotted at a New Jersey military base on Thursday, November 11, a.k.a. Veterans Day.
Article continues below advertisement
According to a spokesperson from the the Duke and Duchess' Archewell foundation, they "met with service members from all six branches of the military, and hosted a luncheon for service members and their spouses. Throughout their visit, they discussed mental health, the value of community and living a life of service."
"As we honor and reflect on Remembrance Day in the U.K., which shares a date with Veterans Day here in the U.S., my hope is for all of us to continue to support the well-being and recognize the value of our troops, veterans, and the entire military and service family," Harry said in a statement. "We and they are better for it."
Article continues below advertisement
According to photos obtained by ET Canada, Meghan, 40, wore a black jumpsuit, while her husband, 37, sported a gray suit; both wore a red poppy, a symbol used to commemorate those who died in war.
The pair looked like they enjoyed themselves, as they engaged in conversation around a table. Later on, they took a group photo outside.
Article continues below advertisement
The night before, the former actress and the royal attended the Salute to Freedom Gala, where the latter got candid about mental health.
Article continues below advertisement
"I'd also like to speak briefly about something else that, until recently, has existed in the darkness: the invisible wounds that we are all susceptible to," he began. "The scars on the inside that no one sees. For too long, invisible injuries were treated as just that — invisible — and were destined to be swept under the rug at the risk of shame, guilt or just a lack of understanding."
He continued, "Yet we now know that the mind is just like a muscle. It experiences trauma and pain, whether in conflict or at home, whether in uniform or not. It needs training … as well as recovery and care, no matter who you are and no matter what you do. Our physical health and mental health are one and the same, and just as much as we aspire to be physically fit, so too we need to be mentally fit."