Prince Harry & Meghan Markle Are 'Still Uneasy' With The Royal Family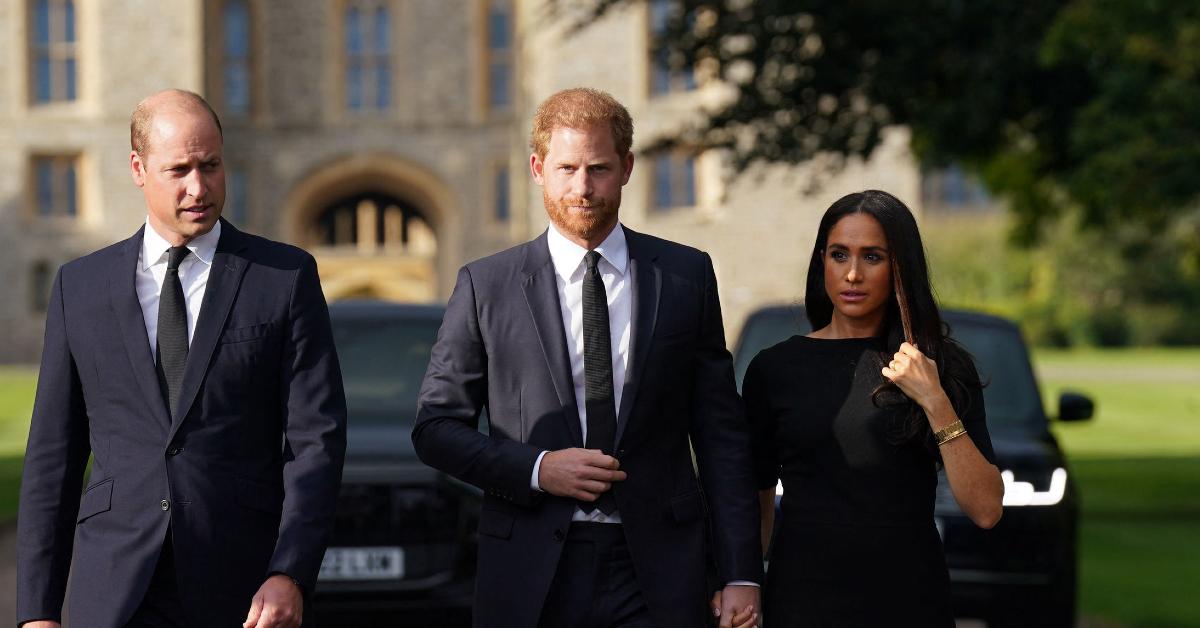 Not what it looks like? Meghan Markle and Prince Harry reunited with Prince William and Kate Middleton after Queen Elizabeth died, but it might not be all sunshine and rainbows.
Article continues below advertisement
"Harry and and Meghan still are uneasy," royal expert Christopher Andersen told Us Weekly. "We've seen that in a recent interview that Meghan gave. It'll take an awful lot, I think, for those to get things back to where they were, and it's all sad."
Article continues below advertisement
As The Royal Observer previously reported, William and Harry may finally put their differences aside when they are at the September 19 funeral.
"We are certainly not in the same place as Philip's funeral when William and Harry didn't walk side by side," a source said. "Things haven't changed but it is not as intense and they can co-exist."
"But the flower visit really doesn't change anything. It is the same situation as at Prince Philip's funeral when William and Harry put their differences aside and supported each other and their families in that moment," the insider noted, referring to the foursome's recent public outing.
It sounds like things might be getting better, as King Charles seems to be getting along better with the California-based pair.
"I must admit I was surprised that he did mention them in the speech given everything that has happened, giving everything that Meghan has said about the Royal Family," royal expert Chris Ship said. "Given the Oprah Winfrey interview that we discussed on your program, what was it less than two years ago at great length?"
"But I think if the family can't come together at a time like this, then I suppose we should conclude it never will," he continued. "If William and Harry can't work through their differences, and remember crucially Harry's in the country at the moment for the first time, he was supposed to be doing a series of engagements this week for charities. If William and Harry can't at least get some kind of conversation going this week when they're both in Windsor, they never really will."
Article continues below advertisement