Prince Harry Wants To 'Show His Power' Over Prince William In New Book, Royal Watcher Says: 'He's Got A Lot Of Poison Running In His Blood Now'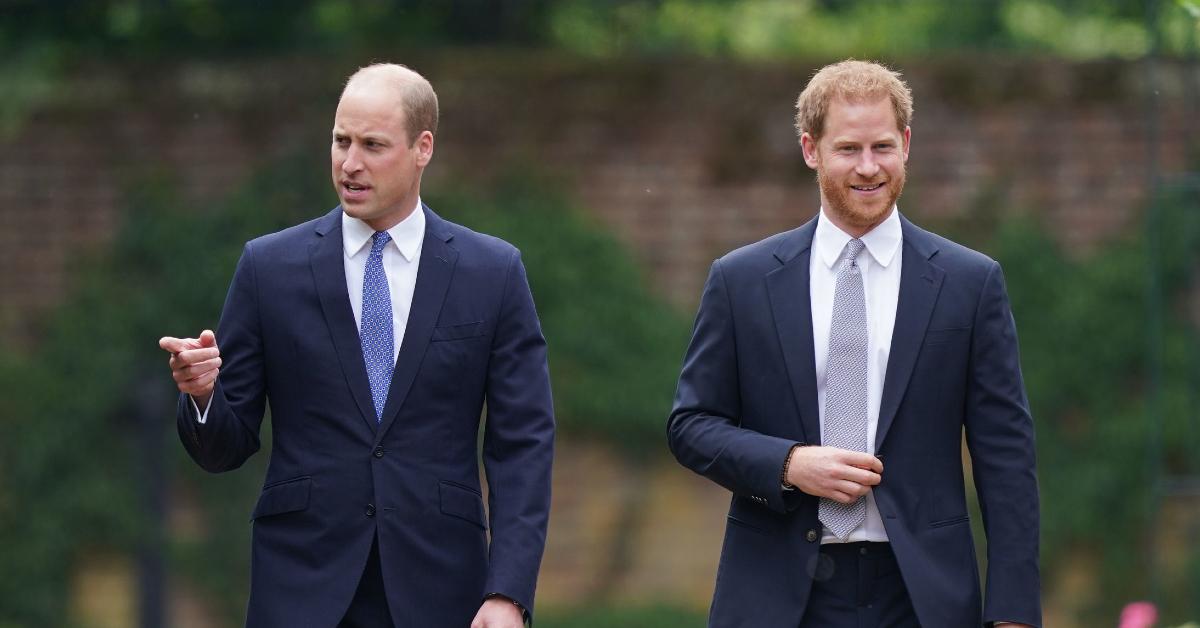 Prince Harry is gearing up to release his memoir, and it sounds like he will not hold back, royal commentator Angela Levin believes.
"I think he really wants to show his power over William because he was fed up with being the spare rather than the heir," she said on The Mail's "Palace Confidential" podcast. "I think he's got a lot of poison running in his blood now about what he feels about his background and his family. And I think he doesn't mind if he hurts people because he feels that he has been hurt by them."
Article continues below advertisement
Last summer, the 37-year-old prince announced is latest endeavor. "I'm writing this not as the prince I was born but as the man I have become. I've worn many hats over the years, both literally and figuratively, and my hope is that in telling my story — the highs and lows, the mistakes, the lessons learned — I can help show that no matter where we come from, we have more in common than we think," he said in a statement in July 2021. "I'm deeply grateful for the opportunity to share what I've learned over the course of my life so far and excited for people to read a firsthand account of my life that's accurate and wholly truthful."
Article continues below advertisement
Recently, there's been chatter that the book has been pushed back, but regardless of when it comes out, the royal family should be anxious for what's to come.
"It's juicy, that's for sure," a source divulged. "There's a lot of new stories in there about the past that Harry has not spoken about before, about his childhood … there is some content in there that should make his family nervous."
Article continues below advertisement