Meghan Markle & Prince Harry 'Are Loving' The Speculation 'About Whether They'll Come For The Jubilee Or Not,' Commentator Suggests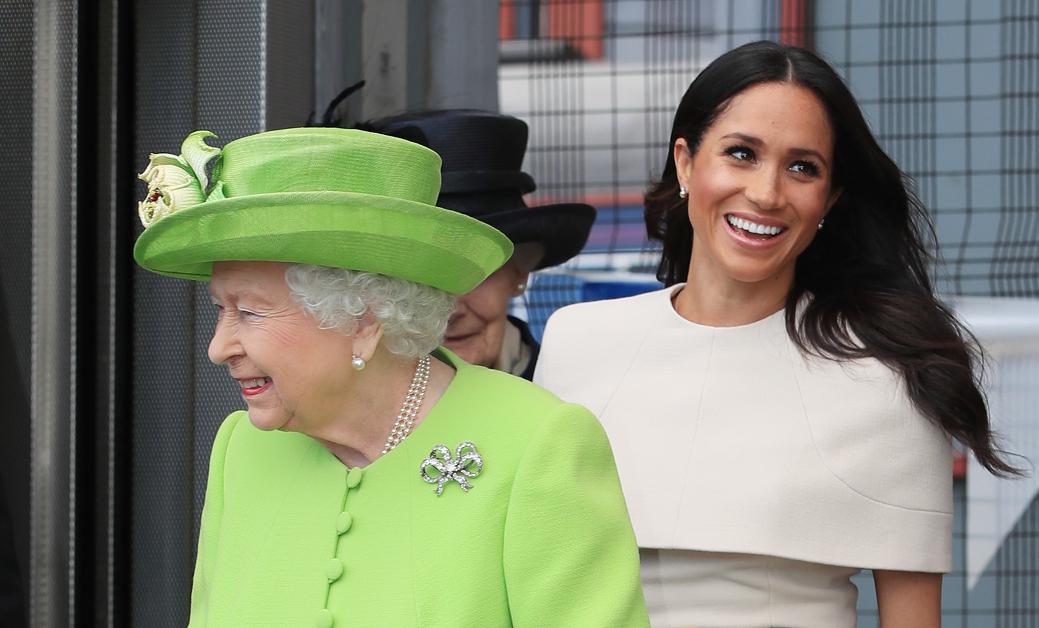 It's unclear if Prince Harry and Meghan Markle will make another trip across the pond, but it seems like they might be basking in the attention, Richard Eden, a columnist for the Daily Mail, suggested.
Article continues below advertisement
"I really get the impression that Harry and Meghan are loving all the speculation about whether they'll come for the Jubilee or not," he told Palace Confidential. "What should be the wonderful celebrations of the Queen's amazing long reign, instead it's sort of becoming this saga or will-they-won't-they-come?"
Richard Kat added that it's a shame Queen Elizabeth, 96, has to deal with so much drama within the royal family.
"I think it's tragic for her. The last thing she wants is these ongoing, bitter rows with her own grandchildren and the family," he said. "They had so much trouble in the 1990s which they had hoped they had put behind them, but this is somehow even worse and it must be enormously difficult for her and quite despairing."
Article continues below advertisement
Earlier this month, the California-based pair made a surprise visit to the Queen. "She had plenty of messages for Team U.K., which I have already passed on to most of them," the 37-year-old told the BBC on Monday, April 18. "So, it was great to see her. I'm sure she would love to be here if she could."
When asked if the dad-of-two would be returning for the Queen's festivities in June, he played coy.
"I don't know yet. There's lots of things: security issues and everything else. So this is what I'm trying to do, trying to make it possible that, you know, I can get my kids to meet her," he replied.
Article continues below advertisement
But it sounds like the red-headed royal is pushing to head back home. "Harry is certainly in favor of going, so naturally plans are being put in place for him to make the trip should he want to confirm," a source told The Mirror. "There is the issue of security and the ongoing court case which needs to be sorted out. Previously it was a red line for Harry but there might be a resolution in the offering. Everything will hinge on that, but Harry loves seeing his grandmother and wants to spend time with her and his family."