Meghan Markle & Prince Harry Have 'Only Really Got Each Other' After They Left The Royal Family, Author Says
Two years ago, Prince Harry and Meghan Markle made a shocking announcement: they would be stepping down as senior members of the royal family and moving out of the U.K.
Now that the two have settled in California, they don't have Harry's brood to rely on anymore.
Article continues below advertisement
"In only four years they've been on an extraordinary journey, making such huge decisions," author Katie Nicholl told OK!. "But as Harry said, they are in it together, as a team. When you think about what they've turned their backs on, what they've given up and particularly the sacrifices Harry has made, it's just as well they're such a strong unit because they've only really got each other."
"Meghan's only family connections are with her mother, Doria, and Harry's ties with his family are hanging by a thread," she added.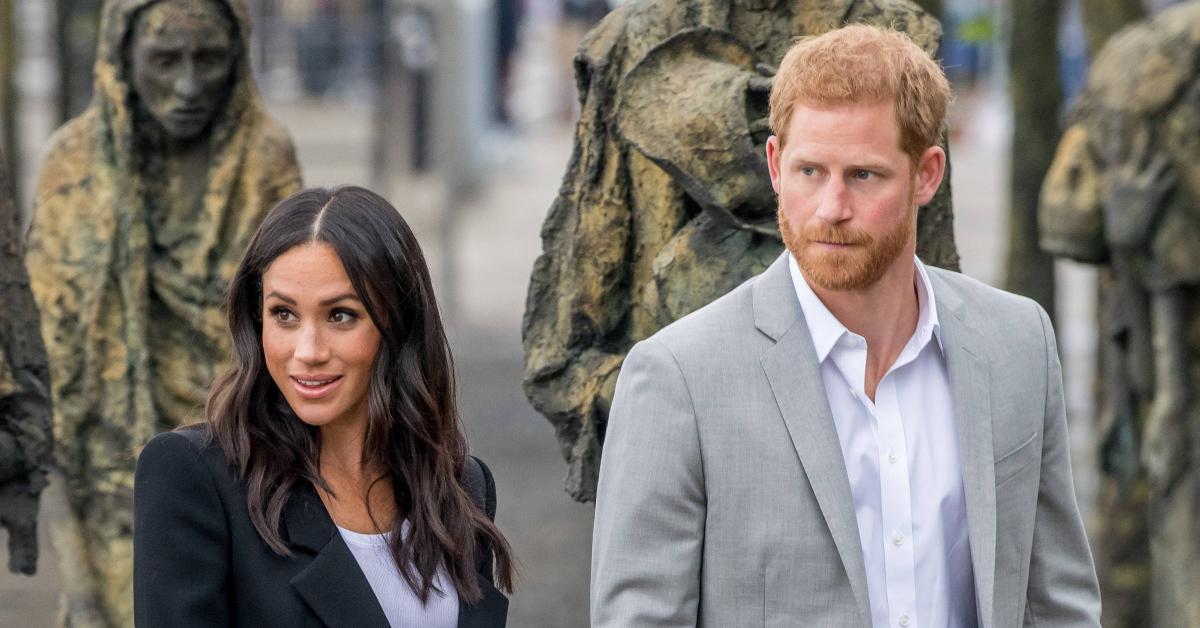 Article continues below advertisement
While some looked down upon their decision, author Nigel Cawthorne said the move was courageous.
Article continues below advertisement
"It's Harry and Meghan against the world or them against the British establishment," he said. "But when couples go through a shared problem, it does tend to make them stronger."
The pair settled down on the West Coast with their two kids, Archie, 2, and Lilibet, 9 months, and it seems like they have no regrets about starting over.
Article continues below advertisement
"Harry's been out on his bicycle and walking his adopted labrador on Miramar Beach, and she's been out shopping in both the upper village and lower village and they seem to be very, very happy as far as I can see," royal expert Richard Mineards, who also lives in Montecito, Calif., said. "They've made a lot of friends here, particularly Orlando [Bloom] and Katy [Perry] who live nearby on Park Lane."
"They also have good friendships with Ellen [DeGeneres] and Oprah [Winfrey] who live minutes away so they may well have been going over there and vice versa with the children," he added.