Meghan Markle & Prince Harry's Netflix Documentary Paused Due To Backlash Over Upcoming Season Of 'The Crown'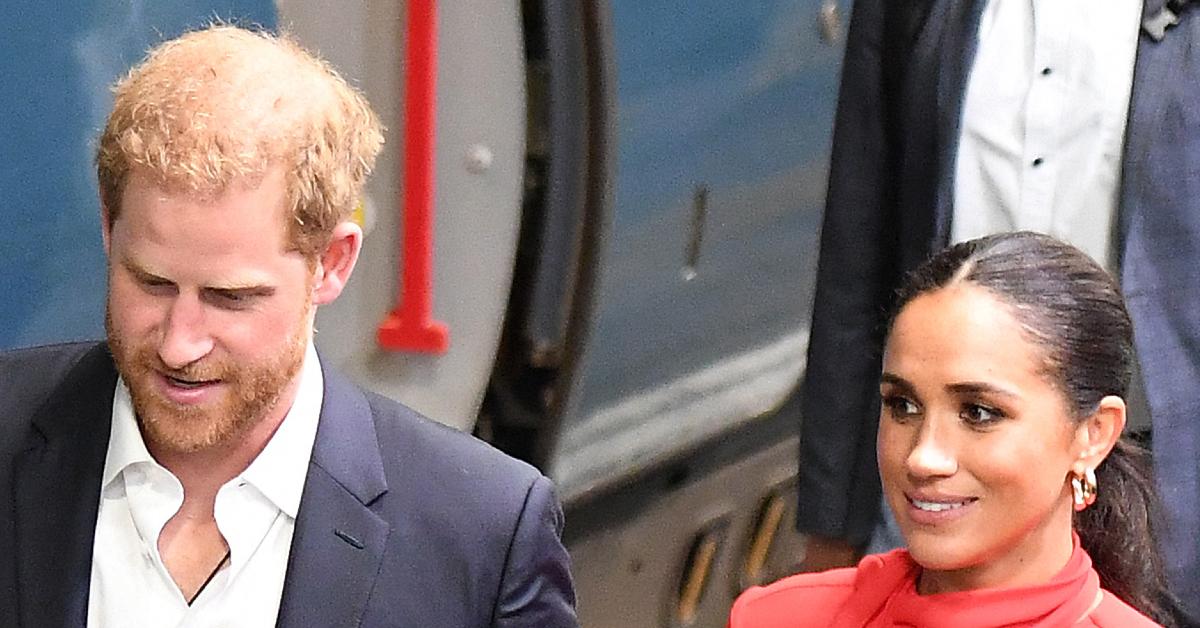 Meghan Markle and Prince Harry's upcoming Netflix docuseries has been put on hold due to backlash over the upcoming season of The Crown, which is set to air on Wednesday, November 9.
After learning about a negative plot line about King Charles and John Major, the former U.K. Prime Minister, people are "rattled at Netflix," the insider spilled, "and they blinked first and decided to postpone the documentary."
Article continues below advertisement
The storyline that got some in a tizzy took place in 1991 and was based a on a real newspaper poll that asked British citizens whether Queen Elizabeth should step down and hand over the throne to her eldest son, Charles. In the show, Charles, who is played by Dominic West, believes his mother should step aside and shares his feelings on the matter with Major.
According to Major, no such thing occurred and he called the story "malicious nonsense."
Article continues below advertisement
The new season of the Netflix series has already rubbed people the wrong way since Princess Diana's death will be mentioned. However, it was later revealed the scene would not be shown.
"To be going back to Paris and turning Diana's final days and hours into a drama feels very uncomfortable," one source said. "Finally, some of the crew members are pushing back."
Article continues below advertisement
"The show always tried to present a fictional version of royal history with as much sensitivity as possible. But lately, as things get closer to the present day, it feels harder to strike that balance," the source noted to The Sun. "With some of those moments still so fresh and upsetting, it feels as though a line is being crossed."
Meanwhile, after Queen Elizabeth passed away on September 8, creator Peter Morgan revealed he would not film for a brief period of time.
"​​The Crown is a love letter to her and I've nothing to add for now, just silence and respect," Morgan wrote, referencing the late monarch, shortly after her passing. "I expect we will stop filming out of respect too."
Article continues below advertisement