A Major Milestone! Meghan Markle & Prince Harry's Daughter Lilibet Is Teething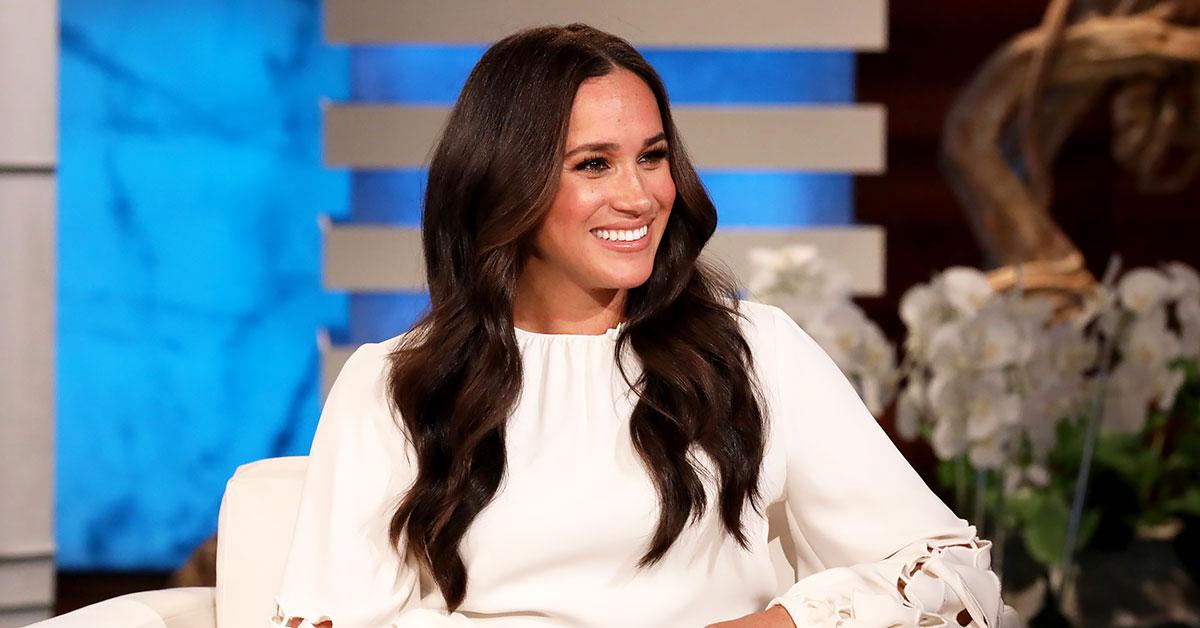 She's growing up so fast! Meghan Markle and Prince Harry's tot is now teething, the former confirmed in an interview with Ellen DeGeneres, which will air on Thursday, November 18.
Article continues below advertisement
During the chat, the Suits star — who also shares son Archie with Harry, 37 — said she would do "anything to relieve" that pain for her youngest child.
The comedian replied, "Tequila, anything."
"That's Auntie Ellen for you," Meghan, 40, said, to which DeGeneres joked, "That's why I don't have kids."
Article continues below advertisement
Harry and Meghan have yet to release a photo of their daughter, but the royal has spoken about her before.
"Two is definitely a juggle," he said at an event last month. "She's very chilled and seems happy to just sit there while Archie is running around like crazy. [We've] been very lucky so far."
Article continues below advertisement
It seems like Harry — who moved his family to California in 2020 — is loving fatherhood. "Harry adores Lili and loves reading her bedtime stories and rocking her to sleep," a source told Us Weekly. "He has a real magic touch."
"There's just so much love and gratitude and they couldn't ask for more," the insider said.
Meghan has been outspoken about paid parental leave, as she admitted it's not always easy to to be a parent.
Article continues below advertisement
"In June, my husband and I welcomed our second child. Like any parents, we were overjoyed. Like many parents, we were overwhelmed. Like fewer parents, we weren't confronted with the harsh reality of either spending those first few critical months with our baby or going back to work," she wrote in an open letter to Congress. "We knew we could take her home, and in that vital (and sacred) stage, devote any and everything to our kids and to our family. We knew that by doing so we wouldn't have to make impossible choices about childcare, work, and medical care that so many have to make every single day."
"No family should be faced with these decisions. No family should have to choose between earning a living and having the freedom to take care of their child (or a loved one, or themselves, as we would see with a comprehensive paid leave plan)," she continued. "Paid leave should be a national right, rather than a patchwork option limited to those whose employers have policies in place, or those who live in one of the few states where a leave program exists. If we're going to create a new era of family first policies, let's make sure that includes a strong paid leave program for every American that's guaranteed, accessible, and encouraged without stigma or penalty."