Meghan Markle & Prince Harry Reveal 2-Year-Old Son Archie's Favorite Song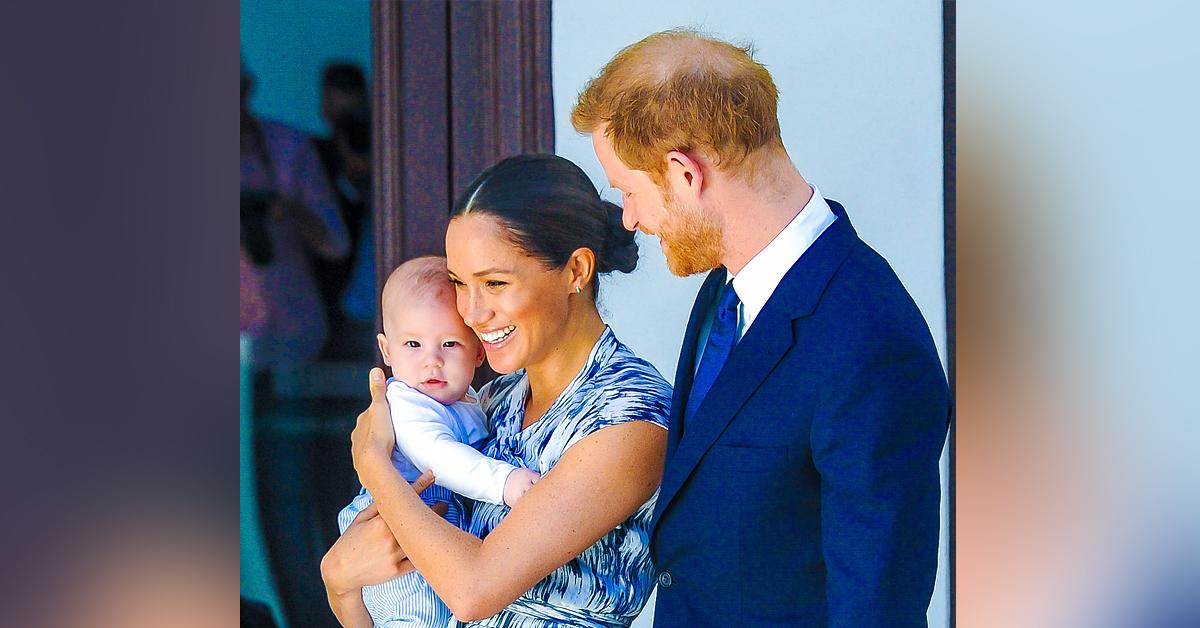 Though Prince Harry and Meghan Markle got gussied up for the November 10 Salute to Freedom Gala, the pair were much more relatable when the very next day, they stopped by a military base in New Jersey to chat with Afghan refugees and servicemen.
Article continues below advertisement
While at the Joint Base McGuire-Dix-Lakehurst, the pair hosted a luncheon and discussed mental health, and at one point, they took the opportunity to pop into a class where kids were learning English.
While there, they joined the teachers and students in singing "Head, Shoulders, Knees and Toes," which they revealed is one of their 2-year-old son Archie's favorite tunes.
Article continues below advertisement
The Sussexes have been doing their best to give their two children a normal, private upbringing. In fact, they've yet to even share a photo of their daughter, and they've never publicly named either child's godparents.
However, they have been openly discussing their new experience as parents.
"Two is definitely a juggle," Harry admitted a few months ago. "We've been lucky so far, [Lilibet is] very chilled and seems happy to just sit there while Archie is running around like crazy."
Article continues below advertisement
The pair haven't yet baptized their daughter, as some believe they're struggling to choose a location: either California or the U.K.
Despite plenty of rumors, a spokesperson stated, "Plans for the baby's christening have not been finalized. And as such, any assumptions about what will or will not take place are mere speculation."
And since the Suits star is estranged from her father, Thomas Markle Sr., he hasn't met his grandchildren either — though he's trying to change that, as he told Fox News, "I will be petitioning the California courts for the rights to see my grandchildren in the very near future."