'I Didn't Think That Is What Happens': Meghan Markle Had No Idea How To 'Curtsy' Before Meeting Queen Elizabeth For The First Time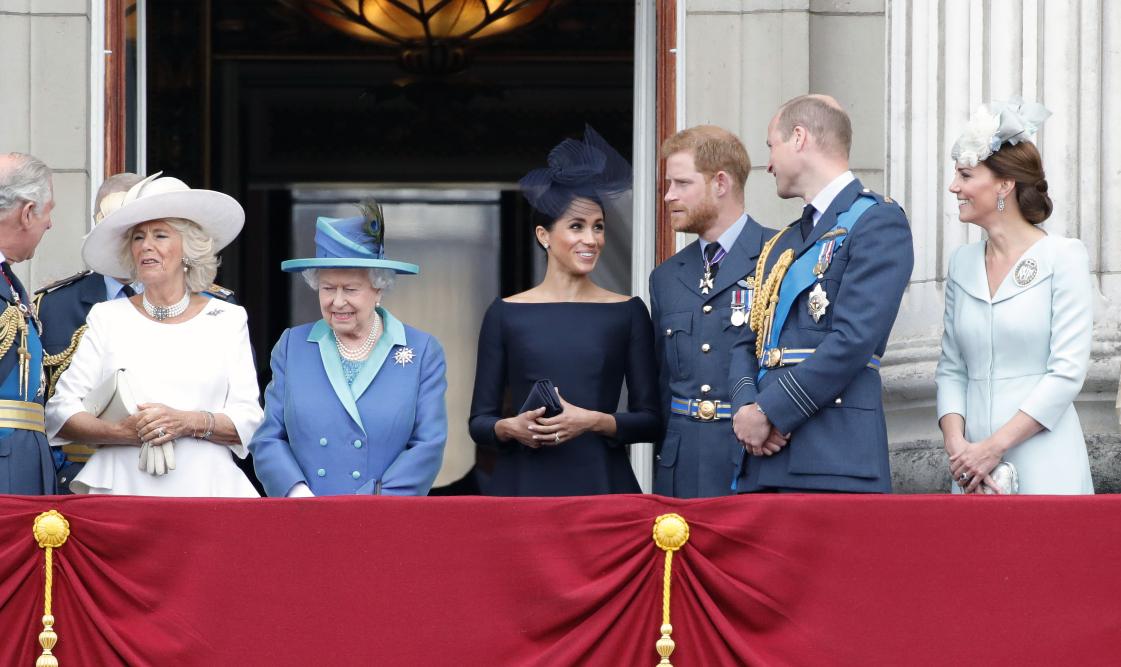 She's just like us! Meghan Markle revealed she had no idea how to "curtsy" before meeting Queen Elizabeth II for the first time.
Article continues below advertisement
"There wasn't actually a formality the first time I met Her Majesty, The Queen. We were going to lunch at Royal Lodge, Prince Andrew and [Sarah Ferguson] Fergie live there, and Princess Eugenie and Princess Beatrice spent a lot of time there. Eugenie and I had known each other before I knew Harry and we're friends with them as a couple," she told Oprah Winfrey on Sunday, March 7.
"Harry and I are in the car, I said, 'Oh great.' He said, 'Do you know how to curtsy?' Now, I thought genuinely that's what happens outside, I thought that was part of the fanfare, I didn't think that is what happens inside," she revealed.
Article continues below advertisement
"I go, 'That's your grandmother,' and he goes, 'It's the Queen.' It was easy up until then. I learned it very quickly right in front of the house and walked in. I practiced really quickly and we went in, and I met her and I did a very deep curtsy, I don't remember it and we sat there and we chatted. It was lovely and easy and I think, 'Thank god, I hadn't known a lot about the family, thank god I hadn't researched. I would have been so in my head about it.'"
The former actress admitted that she is on good terms with the 94-year-old.
"The Queen has always been wonderful to me, and we had breakfast together that morning," she said, referring to when they traveled together by train a few years ago. "She had given me a beautiful gift. I loved being in her company. She gave me some beautiful pearl earrings and a matching necklace. We were in the car going between engagements and she has a blanket that sits across her knees for warmth and it was chilly. She said, 'Meghan come on,' and put it over my knees as well."