Meghan Markle 'Massively Disrespected' Kate Middleton During Oprah Interview, Both William & Kate 'Have Tried To Keep The Peace'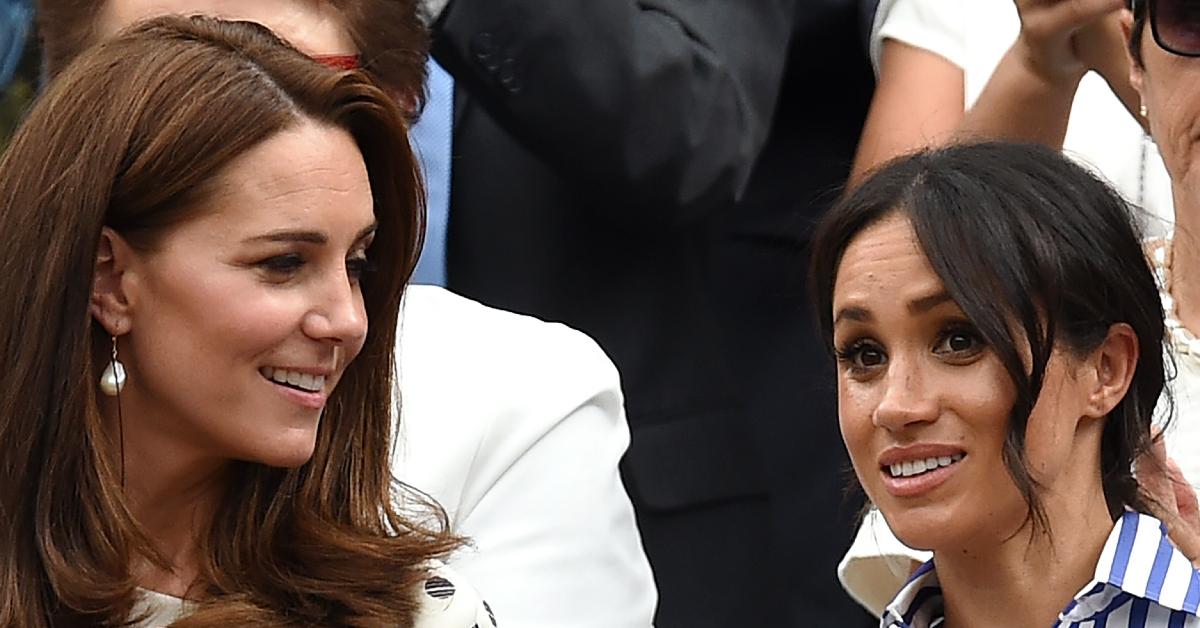 It's been over one year since Meghan Markle sat down with Oprah Winfrey to discuss the royal family. During the tell-all, the former actress, 40, claimed that Kate Middleton, 40, made her cry prior to her wedding to Prince Harry.
Article continues below advertisement
"The reverse happened, and I don't say that to be disparaging to anyone because it was a really hard week of the wedding and she was upset about something but she owned it — she brought me flowers, she apologized, a note apologizing – she did what I would do if I knew I hurt someone," Meghan said after she asked if she made Kate cry. "What was shocking – six, seven months after our wedding that the reverse of that would be out in the world. I would have never wanted that to come out about her, ever, even though it had happened. I protected that from ever coming out in the world."
"A few days before the wedding, she was upset about something pertaining — the flower girl dresses, and it made me cry and it really hurt my feelings," the mom-of-two explained. "I thought in the context of everything leading up to the wedding, that it didn't make sense to not just be doing whatever anyone else was doing, knowing what I was going through with my dad and what not."
Article continues below advertisement
Article continues below advertisement
"It obviously never occurred [to Meghan] that they were a peace offering, not an apology," they insisted, adding that Kate and Prince William tried to ease the tension. So much so, Kate skipped Princess Diana's statue unveiling so that it wouldn't look weird that Meghan was also not in attendance.
"Despite much provocation, both William and Catherine have tried to keep the peace more than anyone will ever realize," the insider shared.