Meghan Markle Made Kate Middleton 'Burst Into Tears' Prior To Prince Harry Wedding, Book Claims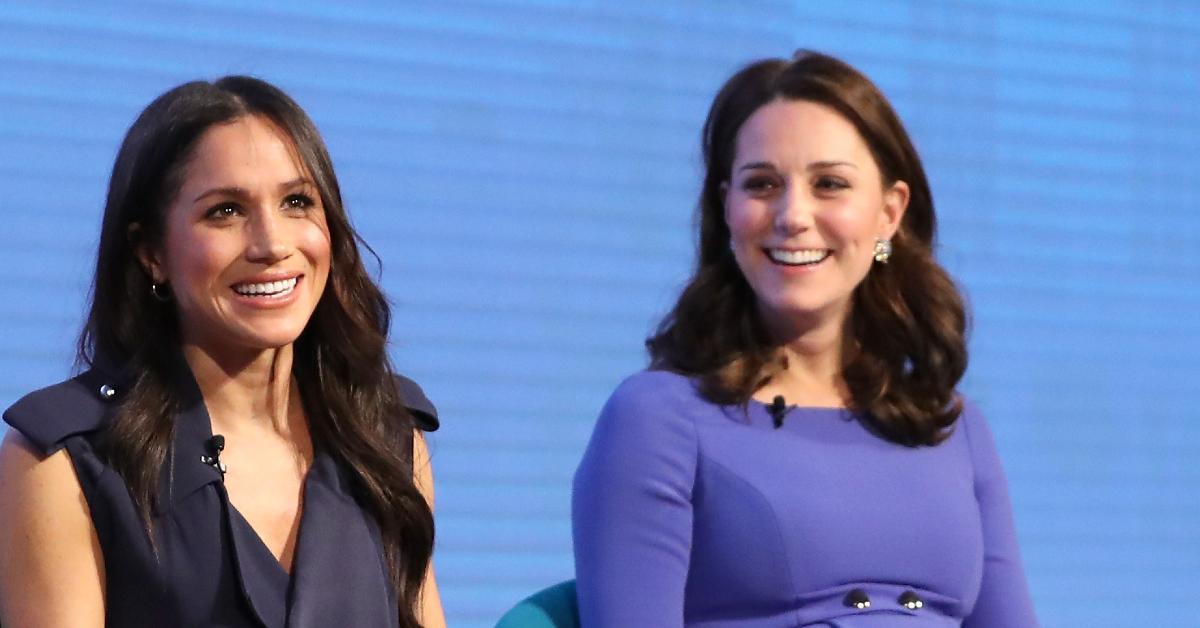 Caught in a lie? Meghan Markle claimed that Kate Middleton made her cry prior to her wedding to Prince Harry, but now author Tom Bower claims it was the other way around.
According to Bower's new book, he wrote that Kate "burst into tears" after Meghan, 40, compared her daughter, Princess Charlotte, "unfavorably to her best friend Jessica Mulroney's daughter" during a dress fitting for the nuptials.
The author claimed that the two were fighting over Charlotte's hemline and the fit of her dress.
Article continues below advertisement
The media previously reported that Kate, 40, was the one who was upset over the debacle, but when the former actress spoke to Oprah Winfrey in a tell-all interview, which aired in 2021, she told her side of the story.
"The reverse happened, and I don't say that to be disparaging to anyone because it was a really hard week of the wedding and she was upset about something but she owned it — she brought me flowers, she apologized, a note apologizing – she did what I would do if I knew I hurt someone," Meghan told the TV personality. "What was shocking – six, seven months after our wedding that the reverse of that would be out in the world. I would have never wanted that to come out about her, ever, even though it had happened. I protected that from ever coming out in the world."
Article continues below advertisement
"A few days before the wedding, she was upset about something pertaining — the flower girl dresses, and it made me cry and it really hurt my feelings," the mom-of-two explained. "I thought in the context of everything leading up to the wedding, that it didn't make sense to not just be doing whatever anyone else was doing, knowing what I was going through with my dad and what not."
Article continues below advertisement
Meghan shared that there "wasn't a confrontation" between the two ladies.
"I don't think it's fair to her to get into the details of that because she apologized and I have forgiven her. What was hard to get over was being blamed for something that not only I didn't do, that happened to me, and the people who were part of our wedding going to our comms. team and saying this didn't happen," she added.