Meghan Markle & Kate Middleton Are 'In A Better Place & Have Exchanged Texts Since The Birth Of Lilibet,' Source Reveals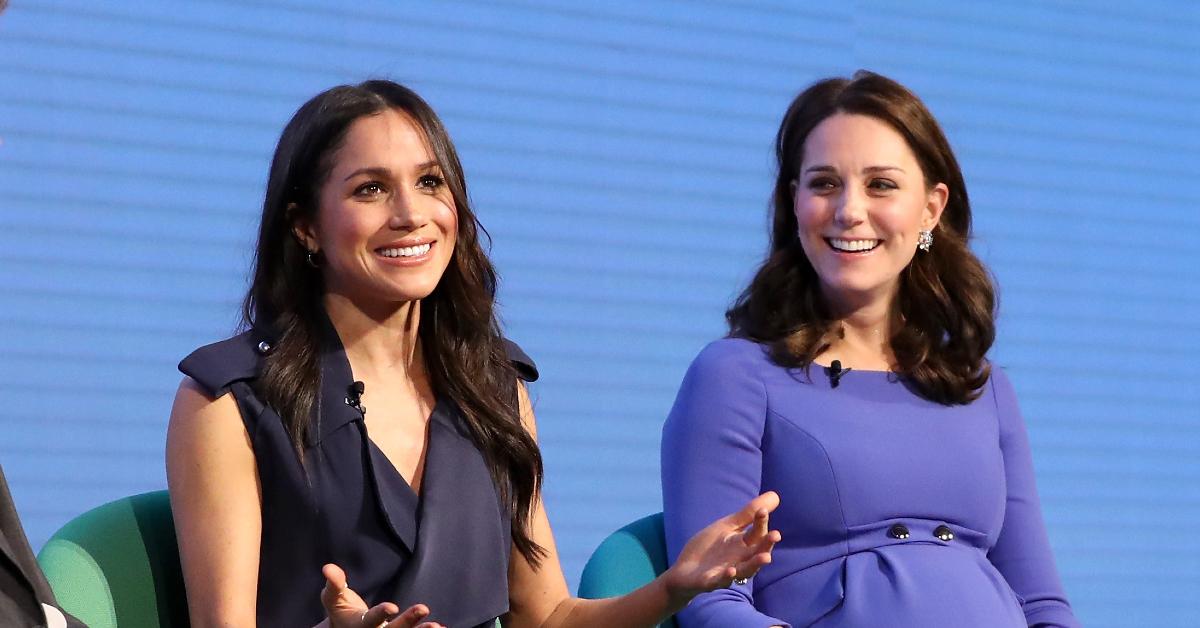 Back on track? Despite Meghan Markle and Kate Middleton not being on the best terms over the years, it looks like the two have buried the hatchet.
Article continues below advertisement
"Tensions have eased between Meghan and Kate," an insider told Us Weekly. "Kate even sent Meghan a gift for the baby. They're in a better place and have exchanged texts since the birth of Lilibet."
Things took a turn for the worse when Meghan, 39, claimed Kate, 39, made her cry ahead of her wedding to Prince Harry in 2018.
Article continues below advertisement
"The reverse happened, and I don't say that to be disparaging to anyone because it was a really hard week of the wedding and she was upset about something but she owned it — she brought me flowers, she apologized, a note apologizing – she did what I would do if I knew I hurt someone," Meghan told Oprah Winfrey after she asked what happened between her and Kate. "What was shocking – six, seven months after our wedding that the reverse of that would be out in the world. I would have never wanted that to come out about her, ever, even though it had happened. I protected that from ever coming out in the world."
Article continues below advertisement
"A few days before the wedding, she was upset about something pertaining — the flower girl dresses, and it made me cry and it really hurt my feelings," the former actress explained. "I thought in the context of everything leading up to the wedding, that it didn't make sense to not just be doing whatever anyone else was doing, knowing what I was going through with my dad and what not."
She added, "There wasn't a confrontation, I don't think it's fair to her to get into the details of that because she apologized and I have forgiven her. What was hard to get over was being blamed for something that not only I didn't do, that happened to me, and the people who were part of our wedding going to our comms. team and saying this didn't happen."
Article continues below advertisement
Following the explosive interview, Meghan and Kate were at odds with one another. "There is real animosity that the brothers have toward one another, and that has spilled over to Meghan and Kate's relationship, making it very hard for them to be friends or even friendly," an insider said.
Now, the two ladies appear to be on good terms. "The bridesmaids dress incident took place so long ago and [it] feels pointless to hold onto the anger," the source said. "It's wasted energy. They've called it truce."