Meghan Markle Demanded To Leave The U.K., Not Prince Harry: Report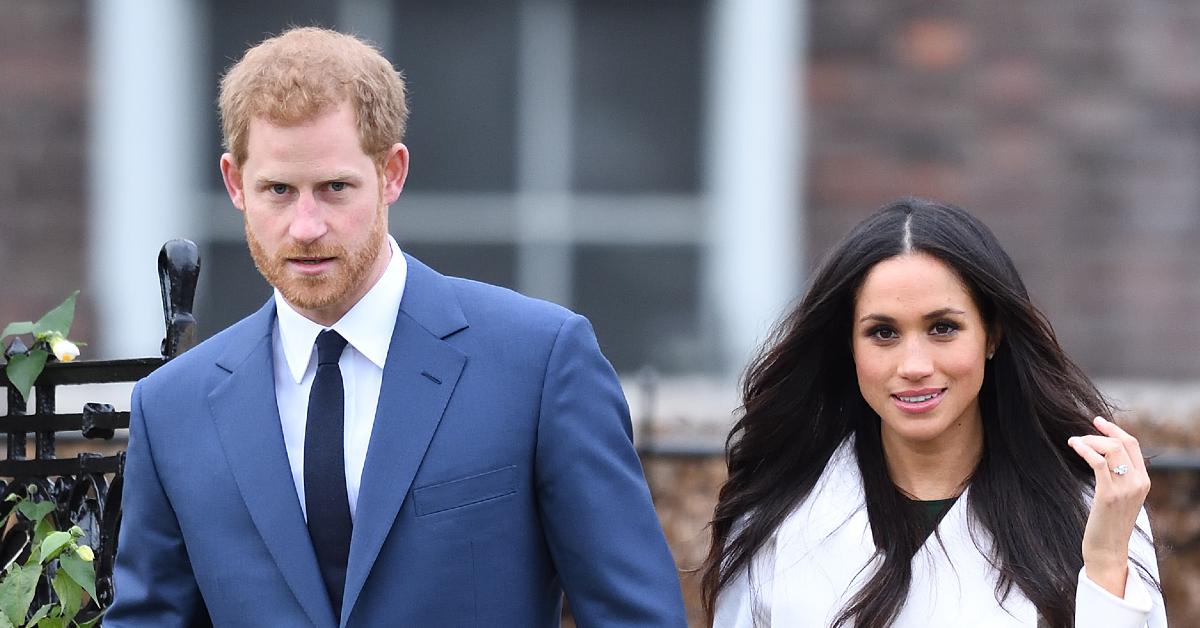 It seems like Meghan Markle was the one who actually wanted to leave the U.K. — not Prince Harry, The Express reported.
"If Meghan did make this decision to step down, it would have left Prince Harry contemplating whom to side with over his wife and infant son or the Palace," the outlet noted.
In 2020, the pair announced they would be stepping down from the royal family, and they eventually moved to California later that year.
Article continues below advertisement
"The Duke and Duchess of Sussex have confirmed to Her Majesty The Queen that they will not be returning as working members of The Royal Family," a statement read. "Following conversations with The Duke, The Queen has written confirming that in stepping away from the work of The Royal Family it is not possible to continue with the responsibilities and duties that come with a life of public service. The honorary military appointments and Royal patronages held by The Duke and Duchess will therefore be returned to Her Majesty, before being redistributed among working members of The Royal Family."
Article continues below advertisement
In 2017, Prince Harry, 37, admitted that he wanted to change things up.
"I felt I wanted out but then decided to stay in and work out a role for myself," he said of his place in the royal family.
"Harry was the real, kind of, unsettling surprise. In a way, Harry has, sort of, continued his mother's legacy, essentially, of throwing hand grenades," author Tina Brown said. "I think that's what they found so destabilizing is that Harry, they don't quite know when another one of the guns is going to go off. Which is what we've been seeing, well, for the last four, five years."
Recently, Harry and Meghan returned to the U.K., but their trip was far from pleasurable. "Those four days will haunt Prince Harry for the rest of his life," expert Duncan Larcombe shared of the festivities. "They [The Duke and Duchess of Sussex] were relegated to sitting behind the Duke of Gloucester. They didn't take part in any way, shape or form visibly at the Trooping of the Colour and fair play to them. You can take your pick with things they were excluded from this weekend, whether they excluded themselves or not, they flew home on a private jet before the thing had even finished. That you could say was just them being respectful of not stealing the limelight but that will not be how Prince Harry sees it."