Meghan Markle & Prince Harry 'Felt Sidelined' When Queen Elizabeth Took Down Photo Of The Couple During 2019 Christmas Speech, Book Claims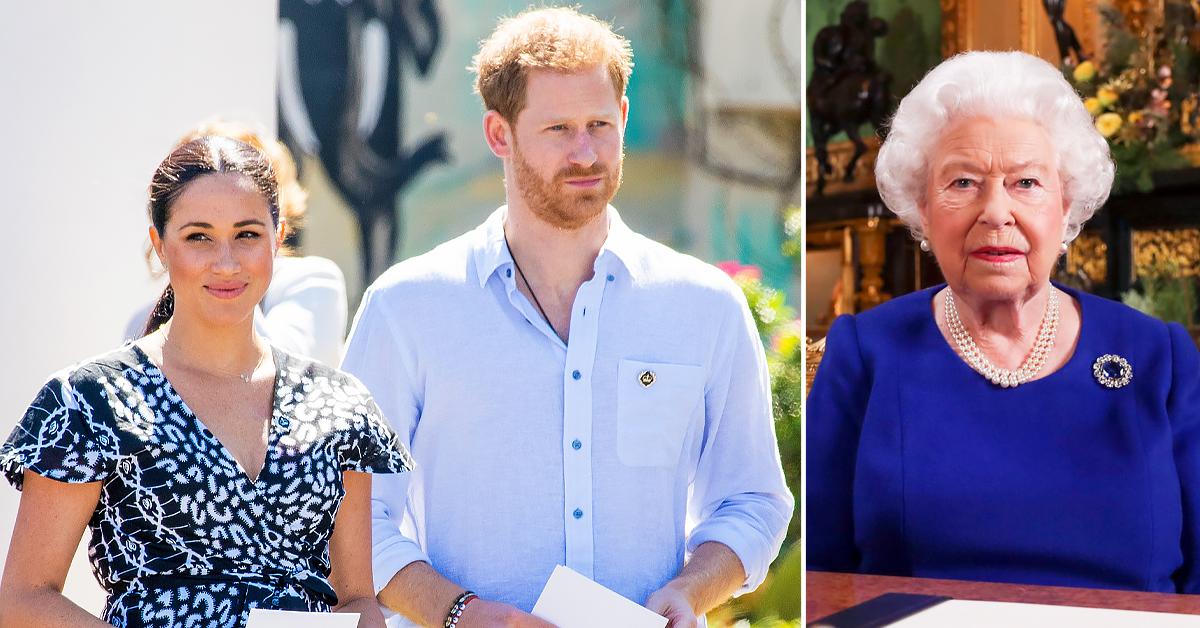 Foreshadowing? When Queen Elizabeth gave her Christmas speech in 2018, she had photos of Prince Harry, Meghan Markle, Prince William and Kate Middleton sprawled out. But the next year there were images of Prince Charles, Camilla, King George VI, Prince Philip, William and Kate and their kids — but no Meghan and Harry.
Article continues below advertisement
After the supposed snub, the California-based pair felt they "had long been sidelined by the institution and were not a fundamental part of its future," Omid Scobie and Carolyn Durand wrote in their book Finding Freedom.
"One didn't have to look further than the family photos displayed during the Queen's Speech on Christmas Day," the authors claimed. "In the Green Drawing Room at Buckingham Palace, where the Queen delivered her address, viewers glimpsed photos of the Cambridges and their children, Charles and Camilla, Prince Philip, and a black-and-white image of George VI. Noticeably absent was a photo of Harry, Meghan, and their new baby, Archie. Palace sources insisted that the photos were chosen to represent the direct line of succession, but for Harry and Meghan, it had been yet another sign that they needed to consider their own path."
Article continues below advertisement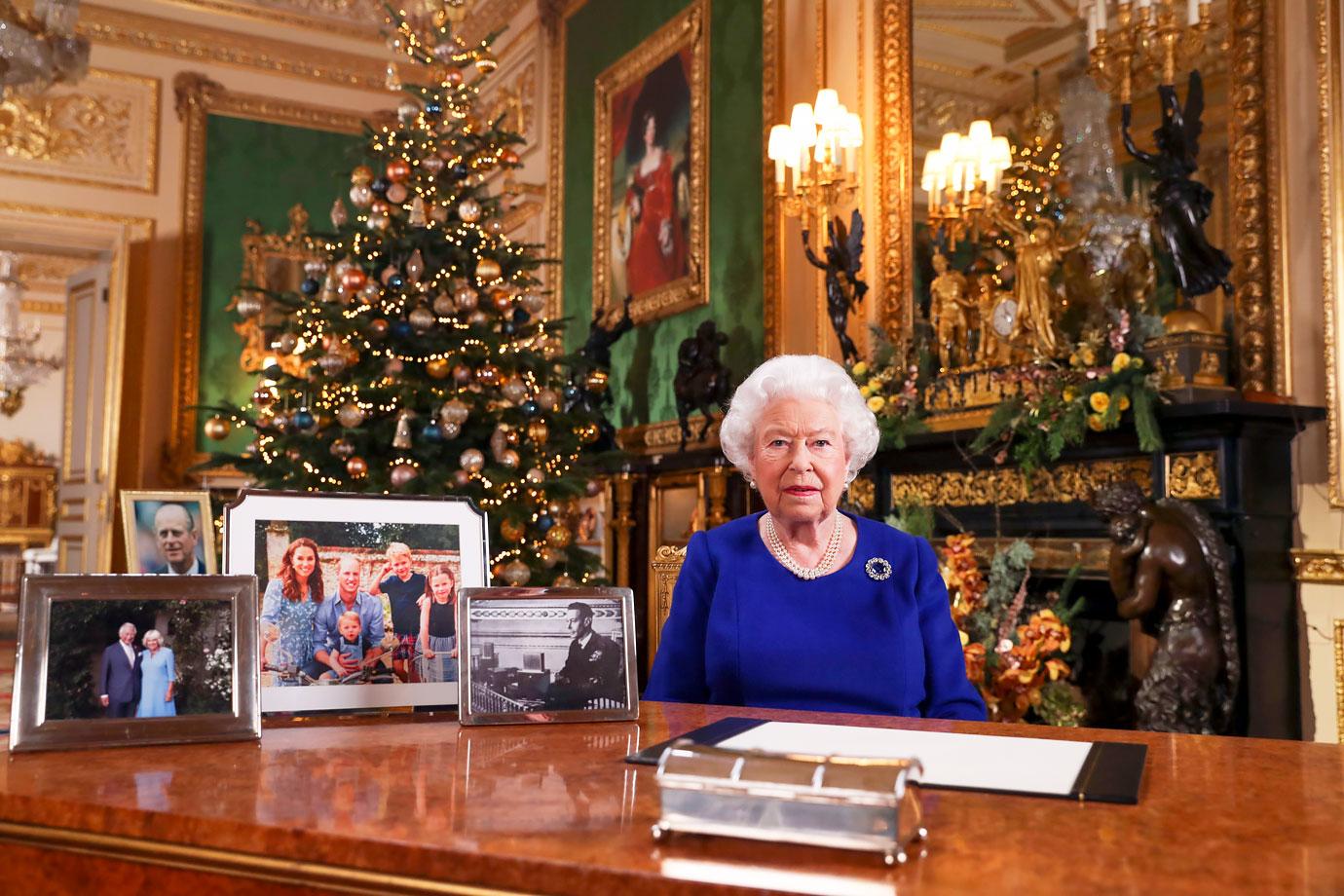 Article continues below advertisement
During the speech, footage of the Queen and Prince Philip meeting Archie for the first time was shown, so they were not forgotten about completely.
Clearly, it affected Meghan, 40, and Harry, 37, enough, as the two announced one month later that they would be leaving the royal family and moving to the United States.
Article continues below advertisement
"Today my family had very constructive discussions on the future of my grandson and his family. My family and I are entirely supportive of Harry and Meghan's desire to create a new life as a young family. Although we would have preferred them to remain full-time working Members of the Royal Family, we respect and understand their wish to live a more independent life as a family while remaining a valued part of my family," a statement read on behalf of the 95-year-old.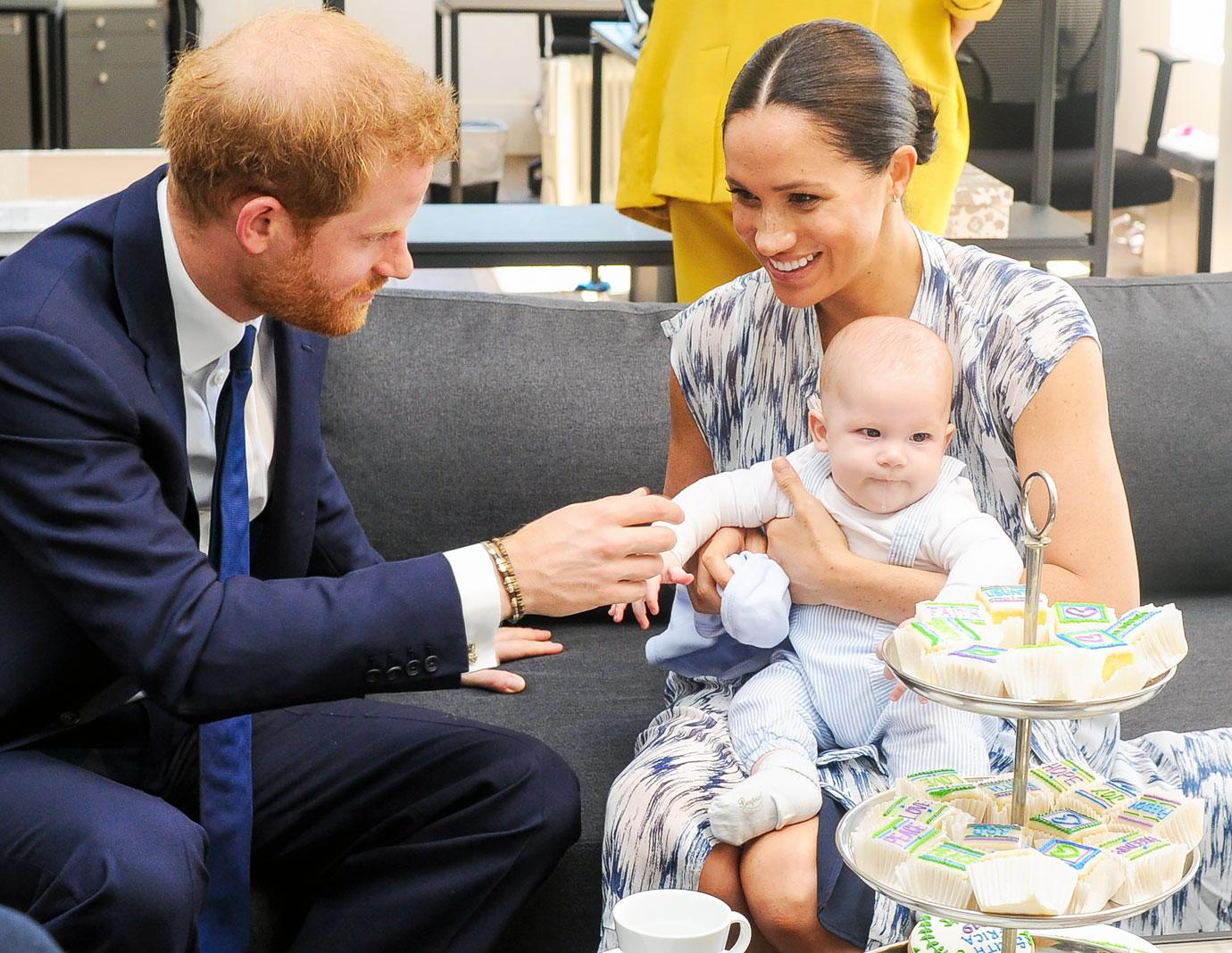 Article continues below advertisement
Since the Queen was keeping the door open, she was hoping the duo would return. "The transitional period was put in place as almost a kind of safety catch, so that should the couple go to America and decide that, actually, they've made the wrong decision, had they found themselves unable to make things work, that they still had this opportunity to return and resume. It's almost like granting them a year-long sabbatical, if you like," Emily Nash, Royal Editor at Hello! magazine, noted.
However, the former actress and her hubby have decided to stay on the West Coast, and they now live in Montecito with their two children, Archie, 2, and Lilibet, 6 months.