Prince Harry Told Queen Elizabeth II He Would 'Never Do Anything To Embarrass' The Royal Family Before Tell-All With Oprah Winfrey: Insider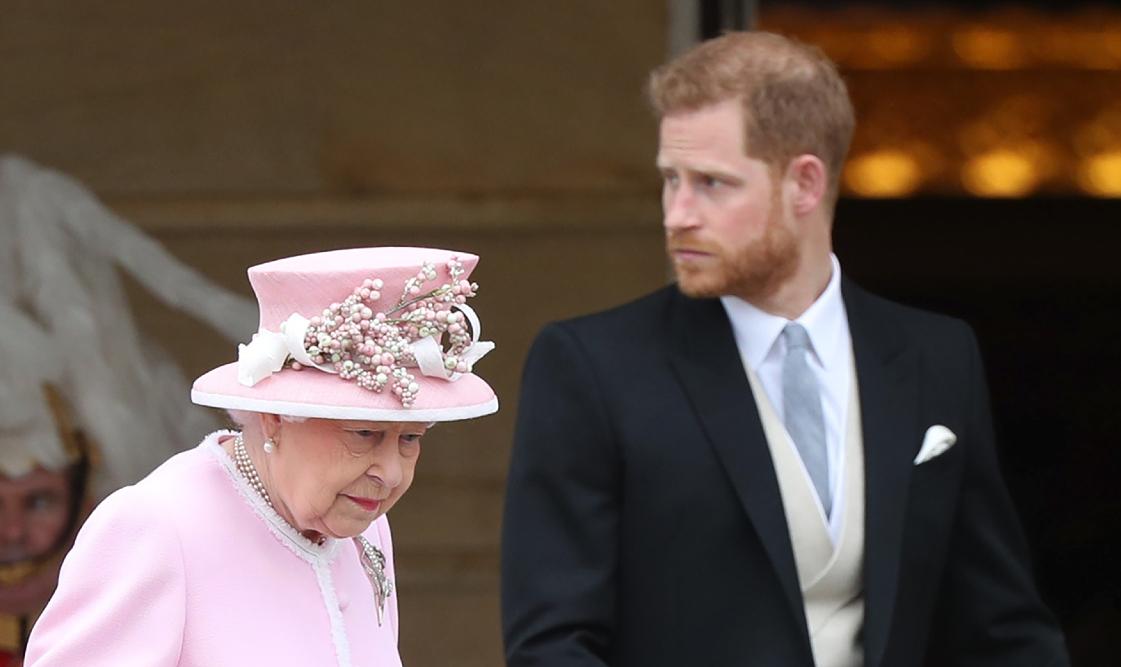 In less than a week, Prince Harry and Meghan Markle's tell-all interview with Oprah Winfrey will air, but apparently, the red-headed prince already spoke with his grandma, Queen Elizabeth II, about what she can expect.
First, the 94-year-old asked Harry, 36, to "uphold his family's values" after stepping away from the royal family, an insider told the Mirror.
Article continues below advertisement
"Harry has spoken to the Queen, and she told him she was delighted he has found happiness. She only wants the best for him and his family," the insider added. "She has seen him struggle with his position in the family and had always had a great deal of affection and sympathy for him."
In response, Harry supposedly revealed how he felt about no longer being part of the royal family.
Article continues below advertisement
"Harry explained he had no regrets about his decision to step back from his role within the family," the insider said. "He went further to detail his thoughts about his future role. He described it as being free, but he knows he has a duty to the family and he reiterated his promise to never do anything to embarrass them. This is all about moving on, it was a very harmonious conversation between a caring grandmother and her grandson."
On the other hand, Prince William is "in the dark" about what his brother will say to Winfrey on March 7, a source claimed.
"Harry and William have not spoken for some time, and Meghan speaking about their relationship or relationships with the Royal Family to Oprah will not help matters," an insider told the Mail on Sunday. "Things are still bad between them, although both want to repair that brotherly bond."
"William does not know what she has told Oprah, none of the Royal Family do," the source shared. "They will find out at the same time as everyone else, although I doubt they'll watch it."