Prince Harry & Meghan Markle Are Trying To 'Maintain A Good Relationship With The Queen In Order To Keep The Peace,' Insider Says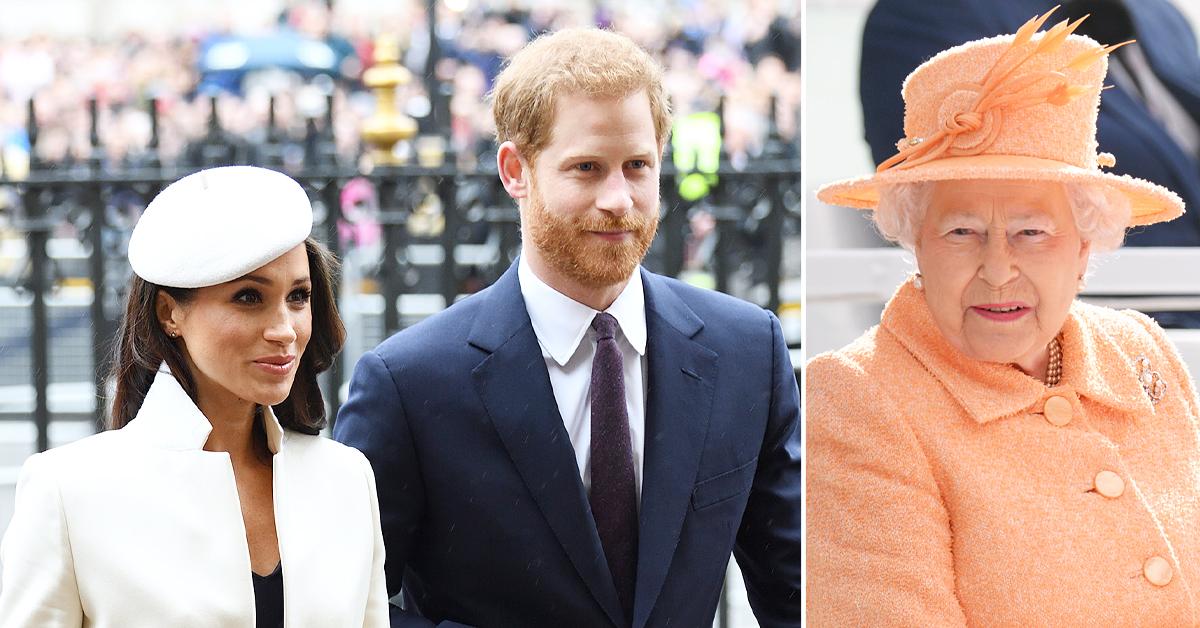 Article continues below advertisement
The pair recently welcomed their daughter, Lilibet Diana, and since then, they want to be on good terms with the royal family.
"It's no secret that the last year Harry and Meghan have been at war with the royals," a source told Us Weekly. "All is not forgiven, but after all the backlash regarding their interviews — which by the way, the pair have no regrets about — they're trying their utmost to maintain a good relationship with the Queen in order to keep the peace."
Article continues below advertisement
After the former actress, 39, and Harry, 36, returned home from the hospital, they wanted to share the news with the 95-year-old matriarch!
Article continues below advertisement
"Meghan is now resting at home and she and Harry have already introduced the Queen to her great granddaughter via Zoom," an insider exclusively told The Royal Observer. "Since the couple moved to L.A., the Queen has become very familiar with Zoom. She talks to Harry, Meghan and Archie via technology, and now she is using it to meet her granddaughter. She is a very modern grandmother."
Despite the tension, it seems like things are looking up between Harry, Meghan and the the former's brood.
Article continues below advertisement
"This is the beginning of a new chapter within the family that will hopefully heal old wounds. Finally, there is hope that the family can reunite," the insider added. "No one knew it at the time, but when Archie was born, Harry and Meghan were so angry with the family that they wanted nothing to do with them moving forward. That is why they broke all traditions and went with a totally new royal name. Now things have changed and they both very much want their daughter to be part of the family, which is why they chose the name Lilibet, the Queen's childhood nickname."