Royal Commentator Claims Meghan Markle & Prince Harry Named Their Daughter Lilibet 'To Secure The Sussex Brand'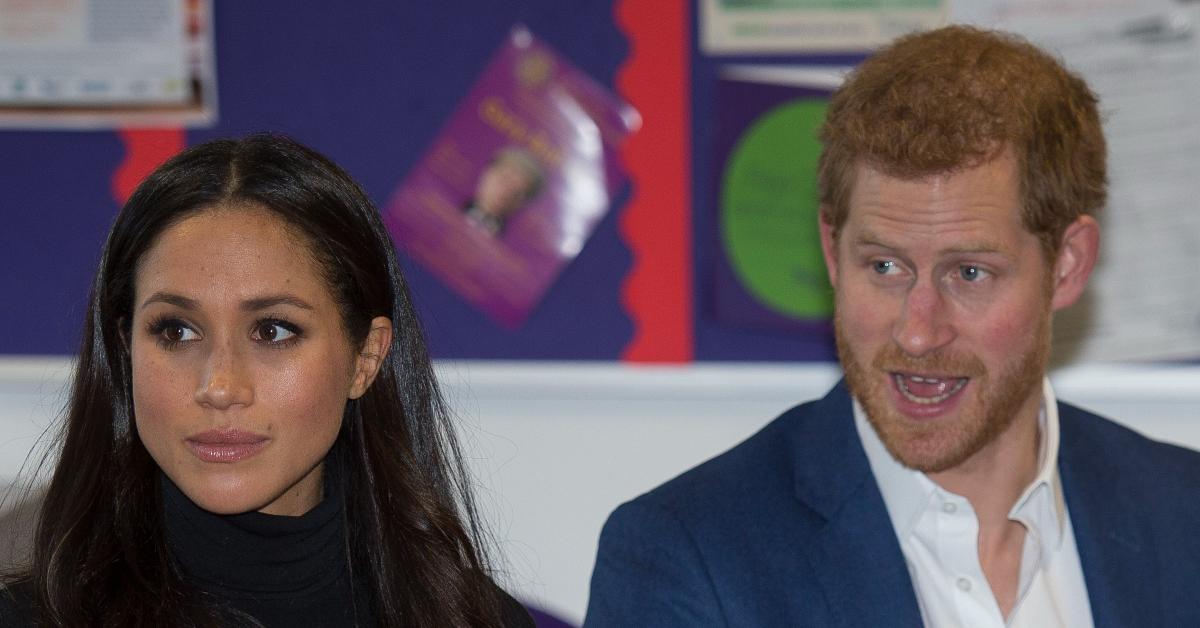 Ever since Meghan Markle and Prince Harry welcomed their daughter, Lilibet Diana, into their lives, people have been divided on her moniker.
Article continues below advertisement
Now, royal commentator Angela Mollard claims the couple — who relocated to California in 2020 after leaving the royal family — wanted to name their daughter after the Queen and Princess Diana so they could be in the palace's good graces.
"I imagine they used the name Lilibet to secure the brand, the Sussex brand, to make that connection to the palace," Mollard told hosts Kylie Gillies and Larry Emdur on Australia's The Morning Show. "It's a personal name. It's a name that Philip obviously called Elizabeth. It's too close."
Article continues below advertisement
After rumors swirled that the 95-year-old matriarch did not give Harry permission to name his daughter Lilibet, the couple cleared the air.
Article continues below advertisement
"The Duke spoke with his family in advance of the announcement, in fact his grandmother was the first family member he called," the statement read. "During that conversation, he shared their hope of naming their daughter Lilibet in her honor. Had she not been supportive, they would not have used the name."
Mollard still had a problem with the name, as weeks before, Harry bashed his father's parenting skills on Dax Shepard's podcast and then again in his new AppleTV+ series, The Me You Can't See.
Article continues below advertisement
"But could you imagine if the Queen had said no, they could have gone on Oprah and [complained], "Yeah, she wouldn't let us use that name,'" Mollard said. "When you trounce your grandmother for her poor parenting and then you go and take her name, it's not a great look. To have [used the name Lilibet] so soon after criticizing the monarchy, it just doesn't fit with me."
Article continues below advertisement
Royal expert Angela Levin didn't hold back when speaking about Harry and Meghan's newborn. "I don't think it's a good idea — I think it's quite rude to Her Majesty Her Queen," she expressed on Good Morning Britain. "It was a very private nickname from her husband, who hasn't been dead for very long."
"We knew what it was but it was his name — [the Duke of Edinburgh] wanted that name for her, it was a special name," she continued. "I think it's quite demeaning, I really believe that."