Prince Harry & Meghan Markle Should Hold Daughter Lilibet's Christening In The U.S., New Poll Reveals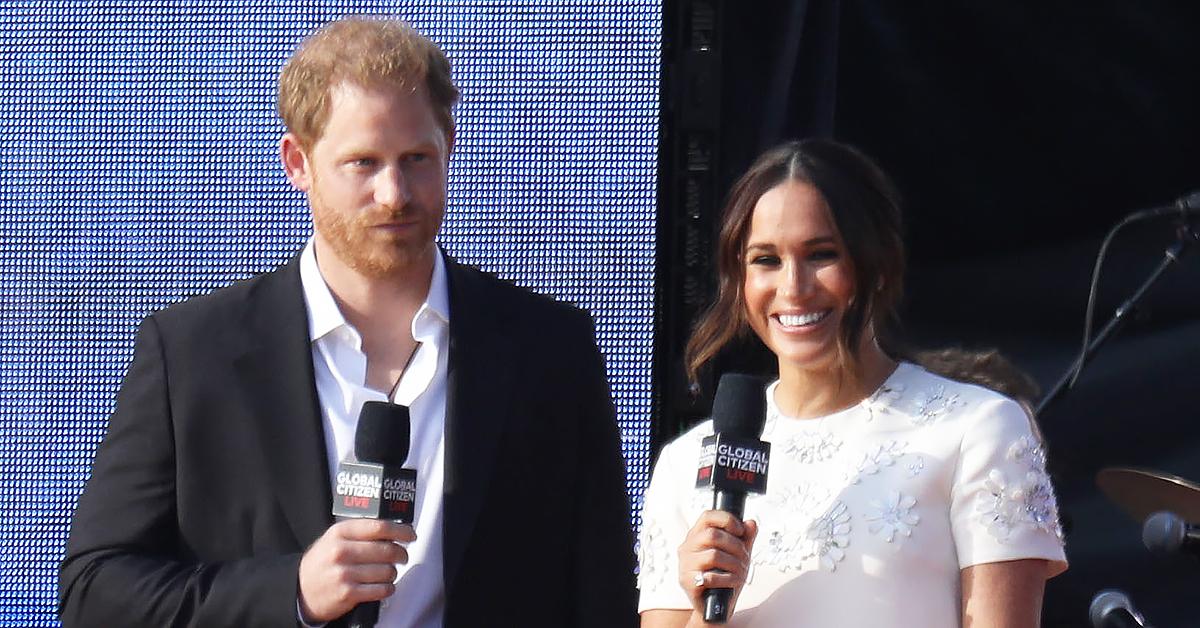 Prince Harry and Meghan Markle have yet to share any details about 5-month-old daughter Lilibet Diana's christening, but many believe it would be inappropriate for the ceremony to take place at Windsor Castle as per royal tradition since they're no longer a part of the monarchy.
Article continues below advertisement
Recently, some assumed that the christening would be he held in the U.K. after Prince Charles and Camilla, Duchess of Cornwall returned from Jordan with bottles of holy water. However, the water could have been used for the November 21 joint christening of Princess Eugenie's son, August, and Zara Tindall's son, Lucas.
Article continues below advertisement
Amid all of the rumors, a spokesperson for the Sussexes stated, "Plans for the baby's christening have not been finalized, and as such, any assumptions about what will or will not take place are mere speculation."
Royal expert Russell Myers believes that Harry and Meghan won't even publicize details of the ceremony until after it takes place.
"Who knows when they will be making their next trip here? Will it be the christening? Will it be for Christmas? I don't think it will be this year," he noted. "Again, anything could happen. The word from their people is they haven't decided [on the christening plans]. I don't know if I necessarily take that at face value. I think they will probably drop an announcement that it's already happened and that will be all you know about it."
Article continues below advertisement
The outfit is inspired by Queen Victoria's silk and lace wedding dress from the 1800s.