Kristen Stewart Admits To Not Knowing Prince Harry & Meghan Markle Moved To California: 'I Wonder Where'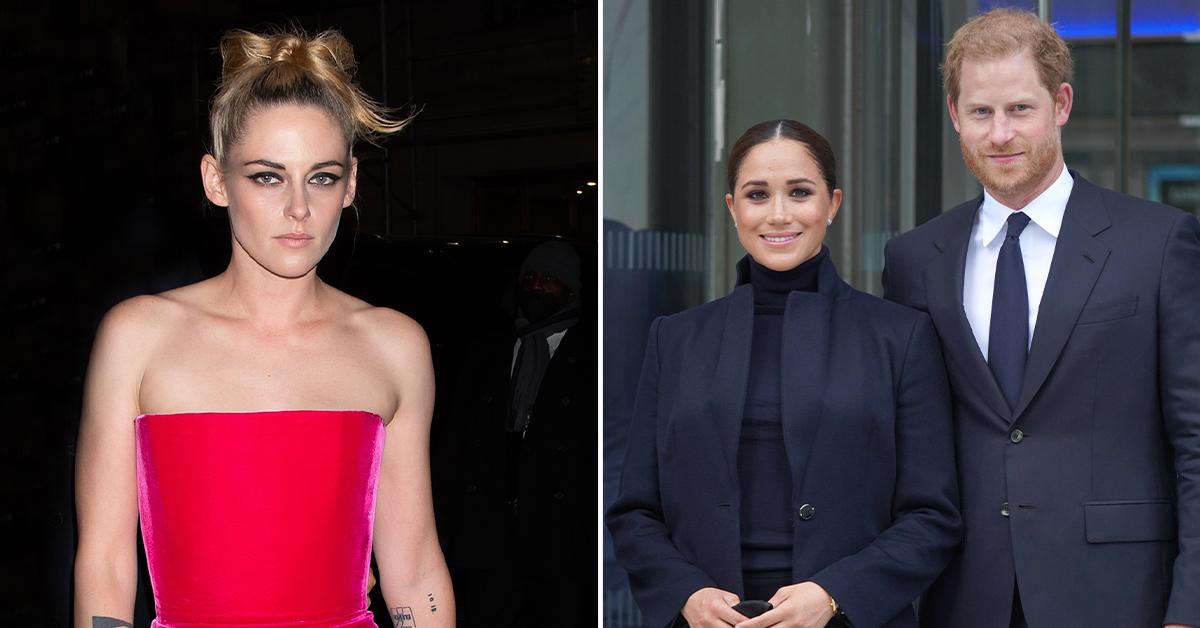 Even though Kristen Stewart had to study Princess Diana when she played her in Spencer, it doesn't seem like she keeps up with royal news! So much so, she had no idea that Prince Harry and Meghan Markle moved to California in 2020.
Article continues below advertisement
"That's so funny. I wonder where," the 31-year-old actress admitted in an interview with Vanity Fair. "I'm no better than anyone! Of course I want to know."
The interviewer told her that the pair moved to Montecito after leaving the royal family, to which Stewart replied: "That makes sense. It's really nice up there."
Article continues below advertisement
However, the Oscar nominee did watch bits and pieces of Meghan and Harry's interview with Oprah Winfrey, which aired in March 2021. "It was almost too hot to touch in terms of how personal it was for me at that time," she noted.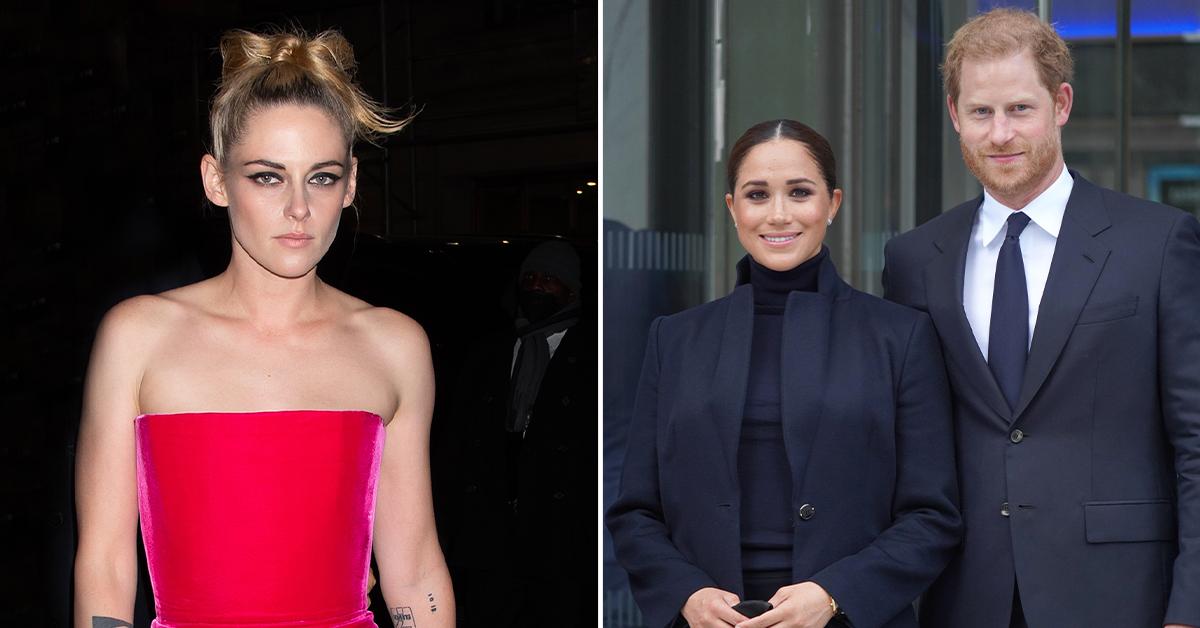 Article continues below advertisement
Stewart portrays Princess Diana, who died in a car accident in 1997, in the film, which dives into the late royal's relationship with Prince Charles.
Article continues below advertisement
Though it's rumored that Harry, 37, and Prince William, 39, may not have liked the flick, Stewart believes their mother would have approved.
"I felt like there were moments where I kind of got the sign-off," she told The Los Angeles Times, adding that she "felt some spooky, spiritual feelings" during filming — "even if I was just fantasizing." "It's scary to tell a story about someone who's not alive anymore and who already felt so invaded. I never wanted to feel like we were invading anything, just that we were kind of adding to the multiplicity of a beautiful thing."
Article continues below advertisement
"She felt so alive to me when I was making this movie, even if it's all between the ears and it was just a fantasy of mine," she shared. "But there were moments where my body and mind would forget she was dead. And suddenly, I would just have an image of what happened. And remember who she left behind. And I was amazed by the renewed emotion. Every single time. Maybe two or three times a week, I would just fully break down about the fact that she had died. I just could not come to terms with it, because I was fighting to keep her alive every single day."