Squatter's Rights Granted: King Charles Will Give Prince Harry a 'Place to Live' in Britain Out of Pity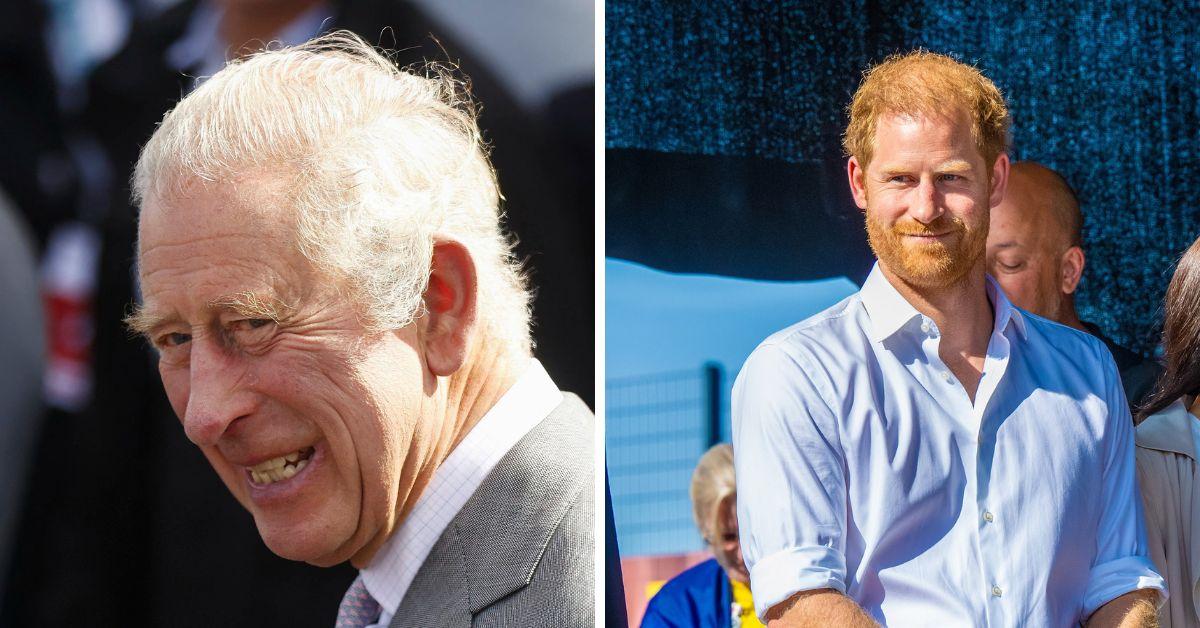 Prince Harry may be getting a place to live when he visits Britain from his estranged father, King Charles III.
"I believe the King will grant Harry a place to live in Britain. It would be the right thing to do, after all, the King is Harry's father, and it would take a lot of the drama out of the situation," PR expert Grigorij Richters told an outlet.
Article continues below advertisement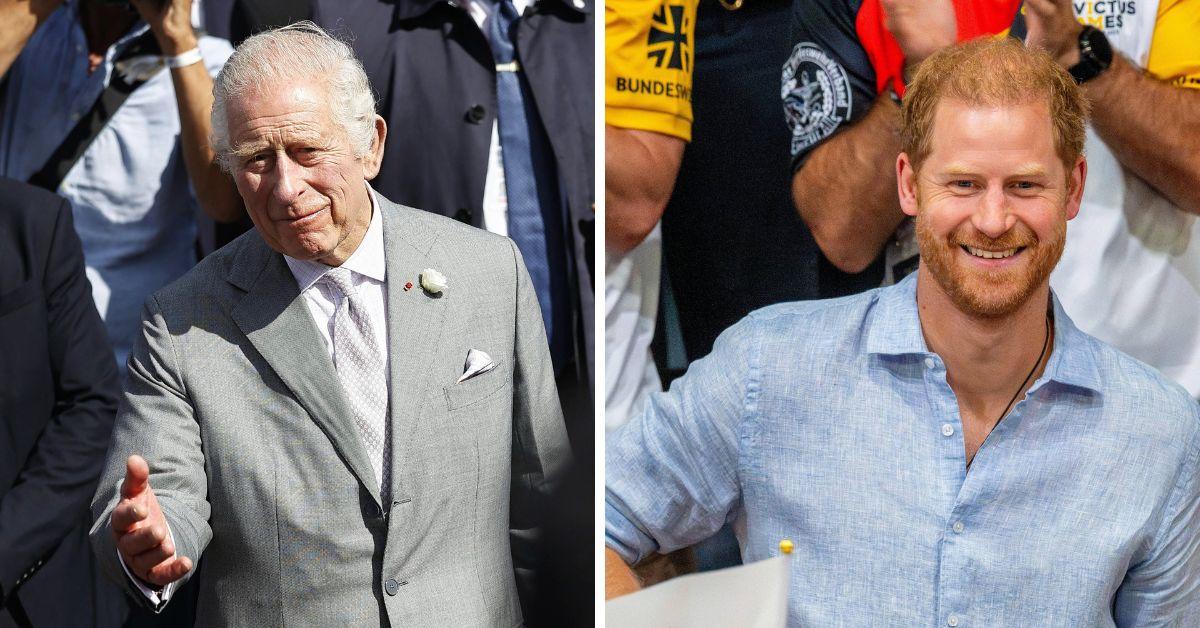 "Even if the release of Harry's book may have caused the royal family a lot of embarrassment, it would demonstrate true kindness and grace from the King to allow his son to live in Britain," Richters added.
"I believe the royal family's goal should be to simply resolve conflicts and move forward. They can't keep becoming involved in all of this drama," the CEO of Global PR and Communications at XWECAN continued. "If the King allows Harry to live in Britain, he will set a good example for the entire family and country, taking the sting out of the situation and making it a non-issue."
This news comes after it was revealed the Duke of Sussex did not have a place to stay during his recent visit to the U.K. September 7-8. The fifth in line to the throne apparently reached out to courtiers to see if he could temporarily stay at Windsor Castle, and his request was denied. The royal court in London was operating on a skeleton crew at the time, as the main core of the King's circle was based at Balmoral Castle in the Scottish Highlands.
Some analysts say this was just enough of an excuse to make it seem like the royal rebel was not being brushed off — his inability to stay in a home he has always known was merely a matter of protocol.
Article continues below advertisement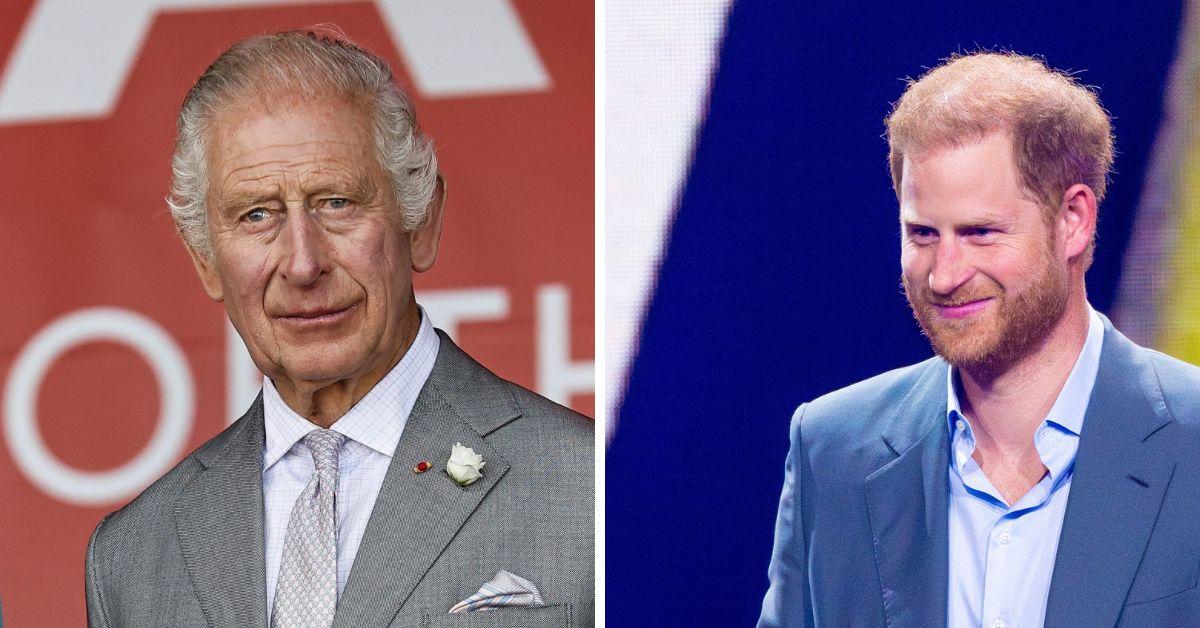 "Not allowing his son to live in Britain could certainly be interpreted as the King shunning his son, Richters observed. "If he denies this, the King would forcefully make Harry look bad, creating yet another tense scenario for everyone and fueling the family drama".
The Duke of Sussex may also be homesick, which is one reason why he may have reached out to stay in a familiar setting during his trip.
"He knows he has to get behind Meghan and support her in their new life, but he misses home and is forever hoping for calls from his dad and brother that never come," a Sussex dished.
Article continues below advertisement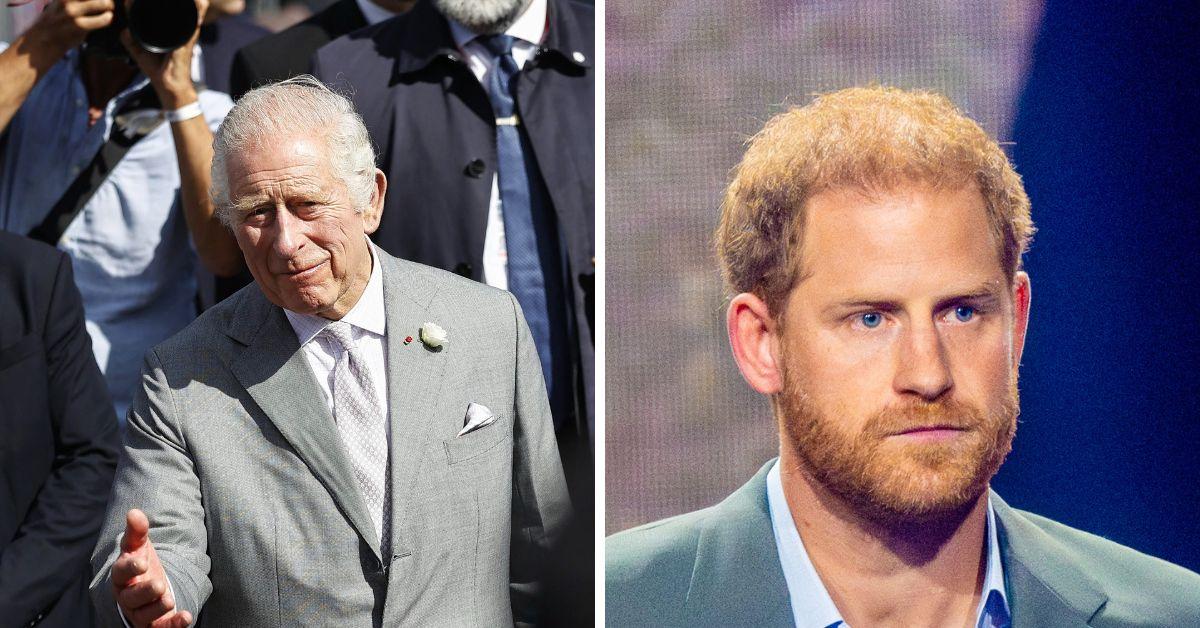 However nostalgic the fiery-haired prince is for the U.K., his father will likely also continue to play coy when it comes to distancing himself from his troublesome son.
"The King can see that to remove Harry as a Counsellor of State would be seen as an act of antagonism, and he does not want to do that," a friend of Charles III spilled.
Article continues below advertisement