The Montecito 'Unmentionables': King Charles Has Instructed His Staff Not to Discuss Meghan Markle and Prince Harry in His Presence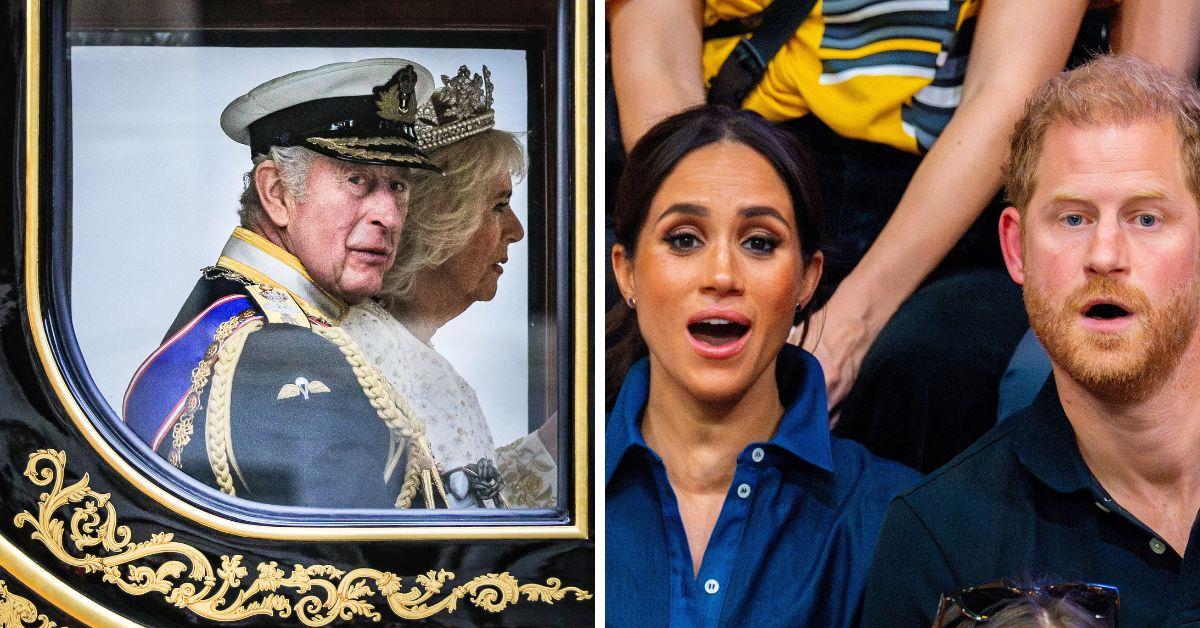 Meghan Markle and Prince Harry are known around palace corridors as "the unmentionables" in the run-up to King Charles III's 75th birthday on November 14.
"Not only will the King hold a lavish reception at Clarence House on November 14, but he will also make an appearance at a charity event at Highgrove a day earlier," a palace insider spilled. "It has been made very clear that Sussex discussions are firmly off the table at both events."
Article continues below advertisement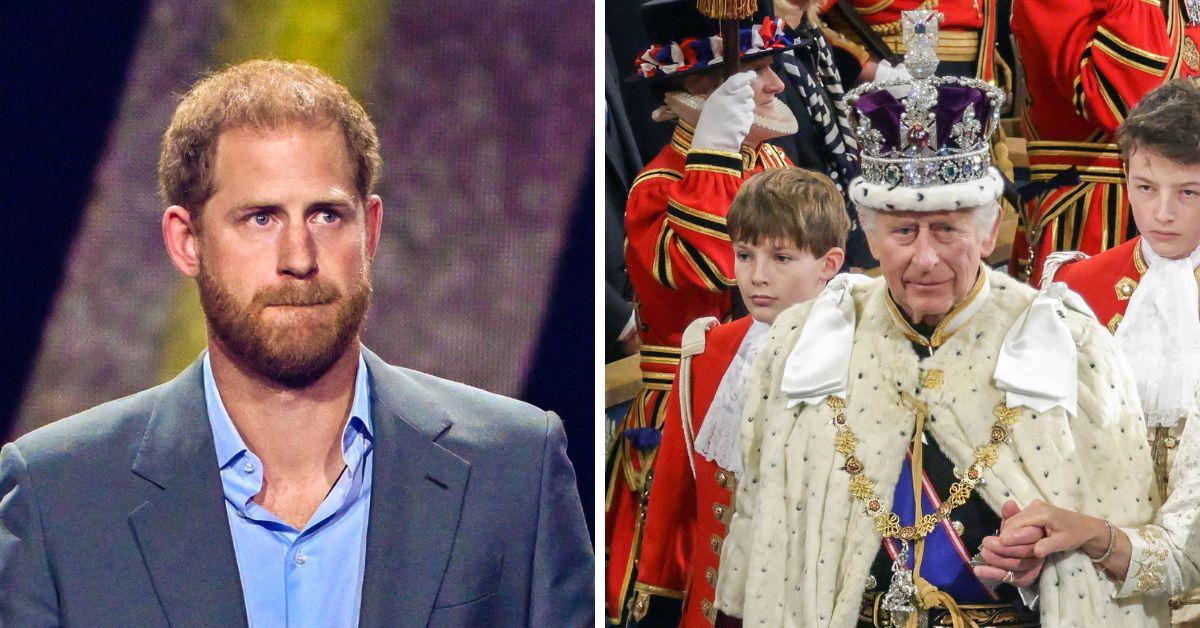 "The foundation event was originally planned for Dumfries House, but the King was keen to have a secondary event placed upon his doorstep at Highgrove so that he could join in the celebrations," the source added. "Although it hasn't been officially confirmed just yet, the King has an appearance at Highgrove penciled in his diary."
They continued: "The King has a busy few days between November 12 and 15. It will involve a lot of back and forth between London and Gloucestershire, but he's determined to celebrate his 75th birthday without any interruptions. He doesn't want the day to be overshadowed by people who aren't there — the unmentionables, as staff now call them. All the senior members of the royal family are expected to make an appearance at Clarence House."
In addition to wrapping up a state visit to Kenya and opening his first session of parliament as monarch earlier this month, November is shaping up to be a busy month for Charles III. He will oversee his second Remembrance Sunday event on November 12 and welcome the President of South Korea to Britain on November 21 for a state visit.
Article continues below advertisement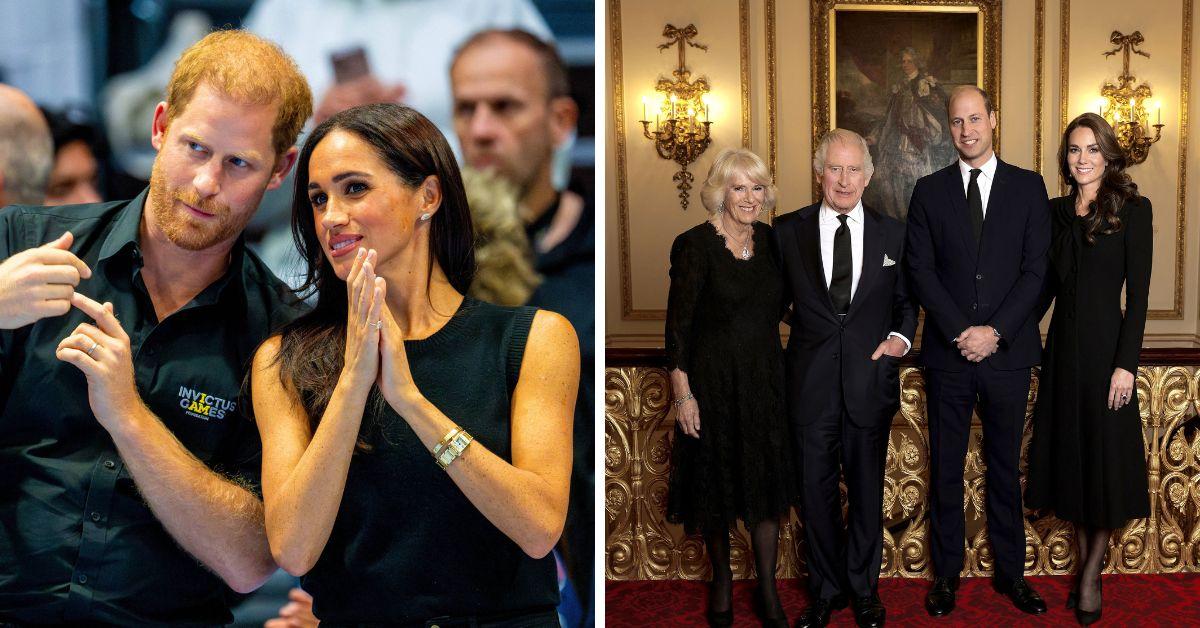 Tuesday, November 14, will mark the King's second birthday as the reigning sovereign, and unlike last year, the Montecito twosome allegedly weren't even asked if they would like to attend the commemorations.
"The fact that the Sussexes weren't even invited to an important milestone like this speaks volumes. It will be very hard for them to claw their way back from this," the palace insider concluded.
This follows reports suggesting that Harry and Meghan's relations with the monarchy are all but severed completely. Charles III consistently invited the pair to royal events throughout 2023, but after repeated snubs, it would now seem he has moved on as he settles into his role as head of state.
Article continues below advertisement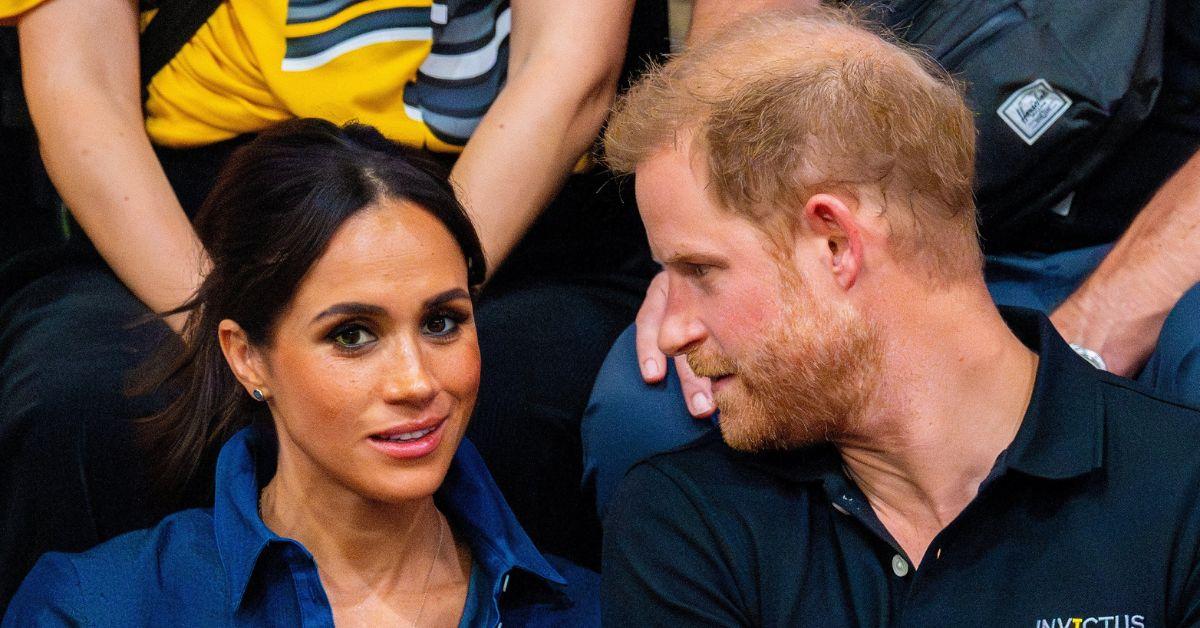 "The Sussexes have previously disrupted royal plans in this way, and obviously it is deeply resented by the royal family and by courtiers," royal commentator Richard Fitzwilliams dished. "I really don't think Harry cares about not being invited to his father's 75th. The rift runs deep. The Sussexes reportedly still want an apology from the royal family. What the future holds is uncertain. It is not a pleasant prospect for King Charles to deal with."
Article continues below advertisement