Kate Middleton Has 2 Signature Moves Every Time She Steps Out With Prince William, Body Language Expert Says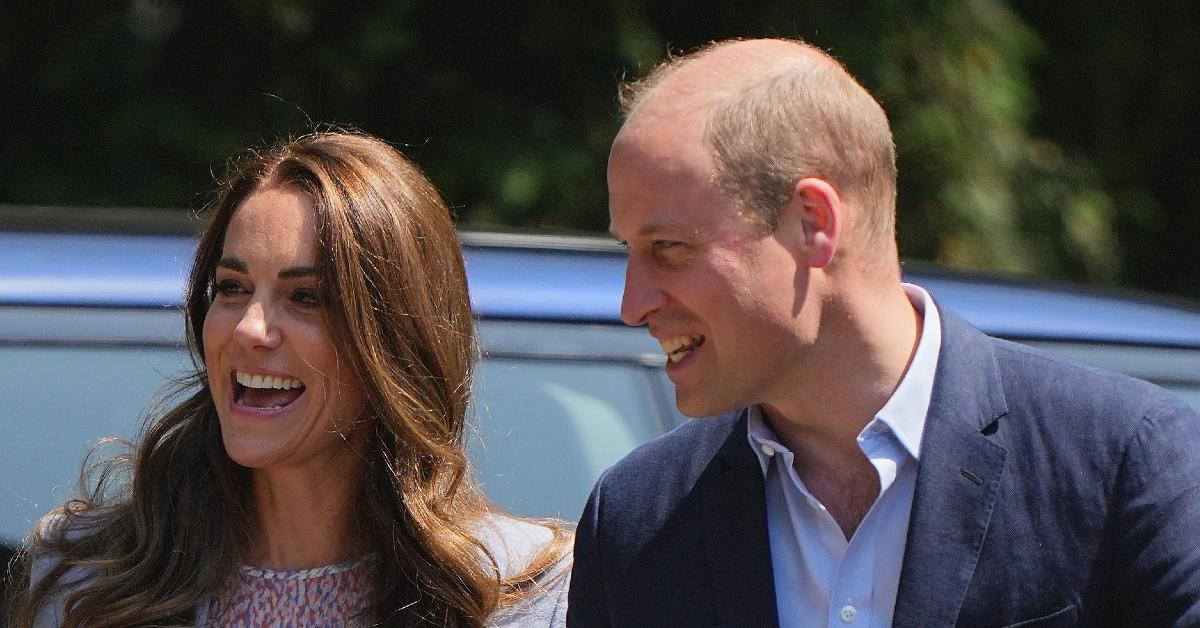 A creature of habit! Kate Middleton has two signature moves every time she steps out with her husband, Prince William, a body language expert claimed.
When the duo went to view their first official portrait together at the University of Cambridge's Fitzwilliam Museum, she noted something seemed very familiar.
Article continues below advertisement
"In the years before he met Kate, William was often seen performing what is known as the fig-leaf pose, with his hands clasped in front of his torso at roughly the same place as a fig leaf would sit on a classical nude statue," Judi James told Fabulous. "The gesture is a self-protective barrier ritual that tends to be adopted when a guy feels uncomfortable, shy or defensive. It made William look bashful and suggested he felt awkward in front of the press cameras."
Article continues below advertisement
The duo, who got married in 2011, have been out and about as of late, especially since they have a bigger role in The Firm.
"William and Kate are already, not acting as though they are already the leaders of the monarchy, but they are taking on a huge amount of responsibility," Daily Mail's assistant editor Charlie Lankston said. "[This is] not just in terms of public engagements but also in terms of the way in which the monarchy is run. They're making small, but very important changes, opening up the monarchy to a more modern point of view."
Article continues below advertisement
Though William is third in line to the throne, he doesn't seem stressed about the future. "He will be in charge of the Duchy of Cornwall, a billion-pound business empire, and will be expected to carry out far more royal engagements, especially abroad," a source told The Telegraph. "He and Kate are in the happiest period of their lives now, before the weight of the world lands on their shoulders. They try to not think about what's ahead."
Article continues below advertisement