Kate Middleton Taking Over Prince Harry's Rugby Patronages Is 'A Psychological Blow As It Emphasizes The Split & It's Very Much Final,' Expert Says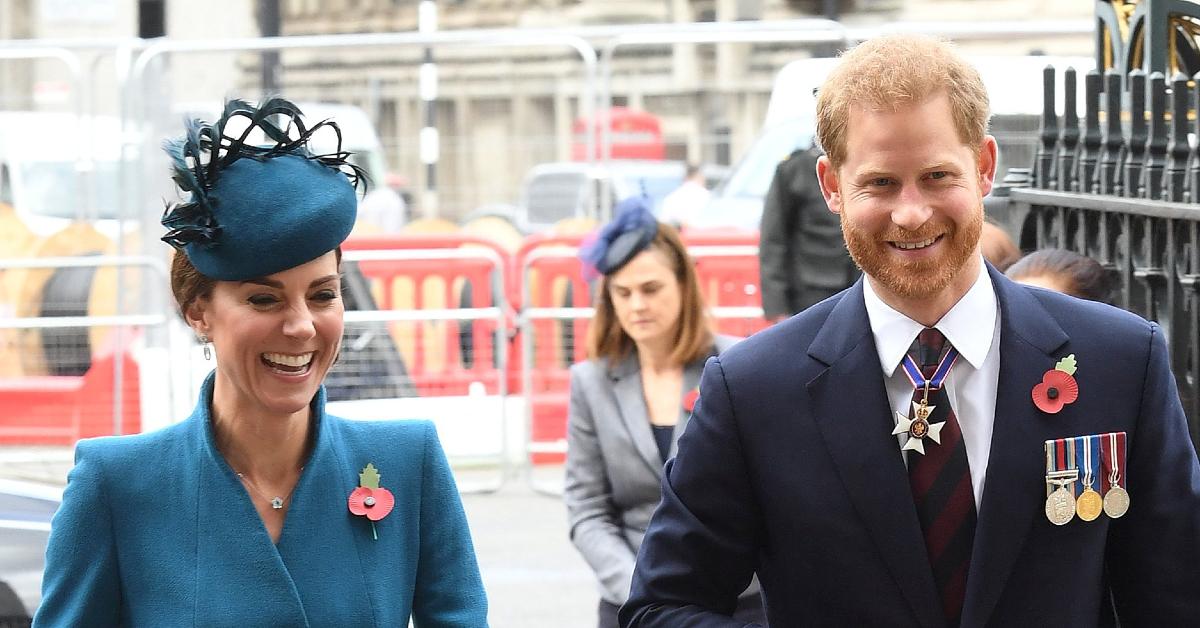 When Prince Harry and Meghan Markle announced they would be leaving the royal family, Queen Elizabeth decided to strip the couple of their patronages.
Article continues below advertisement
Now, Kate Middleton will become patron of the Rugby Football Union and Rugby Football League — something that Harry, 36, is probably not too happy with.
"The handing over of the rugby patronage brings home that Kate is very much stepping up her royal duties and taking on more and more patronages and getting a higher profile," royal expert Phil Dampier — who writes a weekly column for The Royal Observer — told The Sun. "It also highlights the reality of Prince Harry being replaced in some of things he enjoyed, but it's sad in that it's taking away the things he brought to the table. It's another example of the changing of the guard."
Article continues below advertisement
Even though Harry left for California last year, Dampier believes the dad-of-two is still affected by the change. "It's a psychological blow as it emphasizes the split and it's very much final," he said. "The Queen had left the door open but it's past the point of no return — I can't see Harry coming him back to the U.K., and so yes it's another blow and another example of what he has given up for his new life and what it's cost him."
Article continues below advertisement
"I think he [Harry] will be upset and will be miss being England's rugby patron," he noted. "He's a big fan, and I'm sure that when the dust is settled and he's been out there [the U.S.] for a couple of years — even though he's got projects he's working on — in time he will start to miss these things and miss his mates. But he can't really complain because he decided to quit the U.K. — he can't pick and choose the things he can do — he has made his bed and has to lie in it."
Ultimately, Dampier believes that Kate, 39, is the right person to take over.
Article continues below advertisement
"But Kate is very sporty herself — she loved her role as patron of the All England Lawn Tennis Club at Wimbledon," he said. "I don't know how much of a rugby fan she is — the obvious person to have taken it on is Princess Anne, as she is a huge rugby fan — her son Peter [Phillips] used to play for Scotland at a junior level, and she is very much involved with the Scottish side. But, Princess Anne is in her 70s and has her hands full carrying out hundreds of duties a year."
Richard Fitzwilliams echoed similar thoughts, saying: "Kate is very sporty — as you've seen her on tour, in Canada and Scotland — they are a sporty couple so it does makes sense."