Kate Middleton Made Students 'Feel At Ease' When Stopping By Nower Hill High School: 'She Was An Absolute Natural,' Headteacher Shares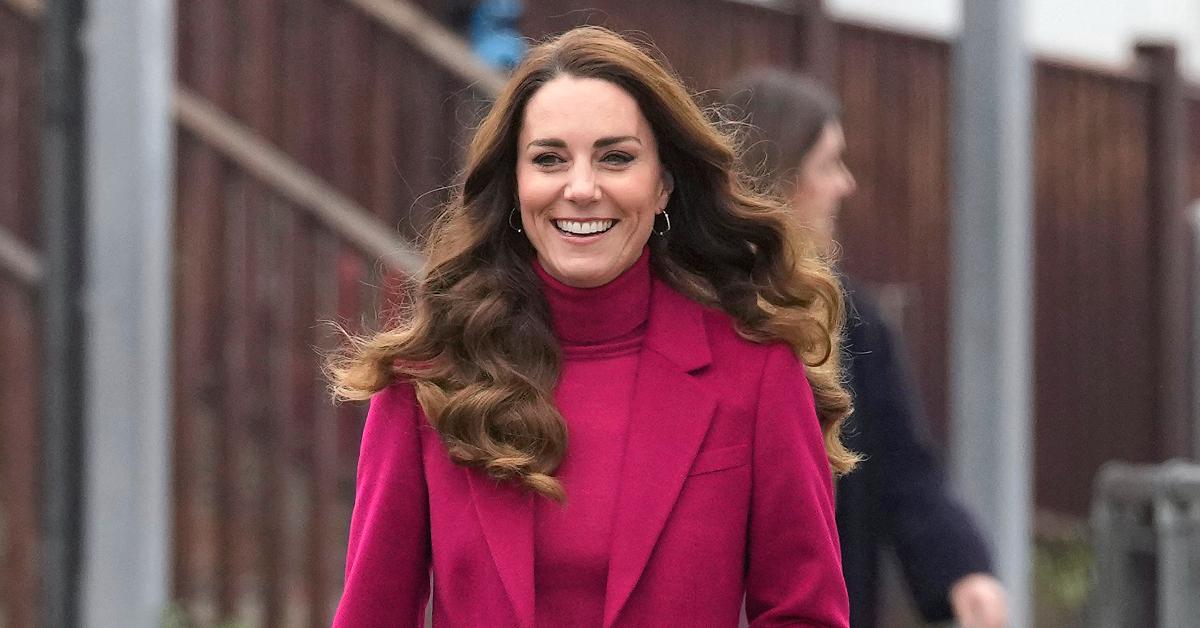 She's got a way with kids! On Wednesday, November 24, Kate Middleton visited Nower Hill High School, where she joined a class — something headteacher Louise Voden "never thought" she would do.
Article continues below advertisement
"She was an absolute natural," Voden told PEOPLE. "She was really interested in what they had to say and their thoughts about the materials they had been learning about. She clearly feels very passionately about it."
According to the outlet, the students got word that the royal would be popping in just 10 or 15 minutes beforehand. However, Kate "made them feel at ease" by "reading the children's body language and knowing who is perhaps a little hesitant and nervous," Voden noted. "She picked up on the signs with the children, and got down to their level and asked questions in language they can understand. She really engaged with them and asked them great questions."
Article continues below advertisement
Ultimately, the 39-year-old was "super impressed" with the kiddos. "Really well done," Kate said in class. "I completely found it interesting. It's a real passion of mine. Learning about babies' brains, about how our adult brains develop and how our early childhood influences the adults we become."
She added, "Keep thinking about it, keep talking about it with your friends. Well done, I'm super impressed. Thank you for having me today."
Overall, the mom-of-three was "just extremely down to earth. She wasn't informal but not overly formal," Voden shared.
Article continues below advertisement
Learning about how kids develop has always been on the top of Kate's mind. In fact, in June, she launched The Royal Foundation Centre for Early Childhood.
"My own journey into understanding the importance of early childhood actually started with adults and not with children," she began. "It was about prevention. I wanted to understand what more we could do to help prevent some of today's toughest social challenges or what more we could to help with the rising rates of poor mental health. I've spoken to physiatrists and neuroscientists, to practitioners and academics and parents alike and what has become clear is that the best investment for our future health and happiness is in the first five years of life."
Article continues below advertisement
She continued, "And that is why today I am launching The Royal Foundation Centre for Early Childhood, working closely with others, the center hopes to raise awareness of why the first five years of life are just so important for our future life outcomes and what we can do as a society to embrace this golden opportunity to create a happier, more mentally healthy and more nurturing society. By working together, my hope is that we can change the way we think about early childhood and transform lives for generations to come because I truly believe the big change starts small."