Kate Middleton Is 'Honored' That Her 'Contemporary Portraits Of Holocaust Survivors & Their Families' Will Be Displayed In The New Photography Exhibition At The Imperial War Museum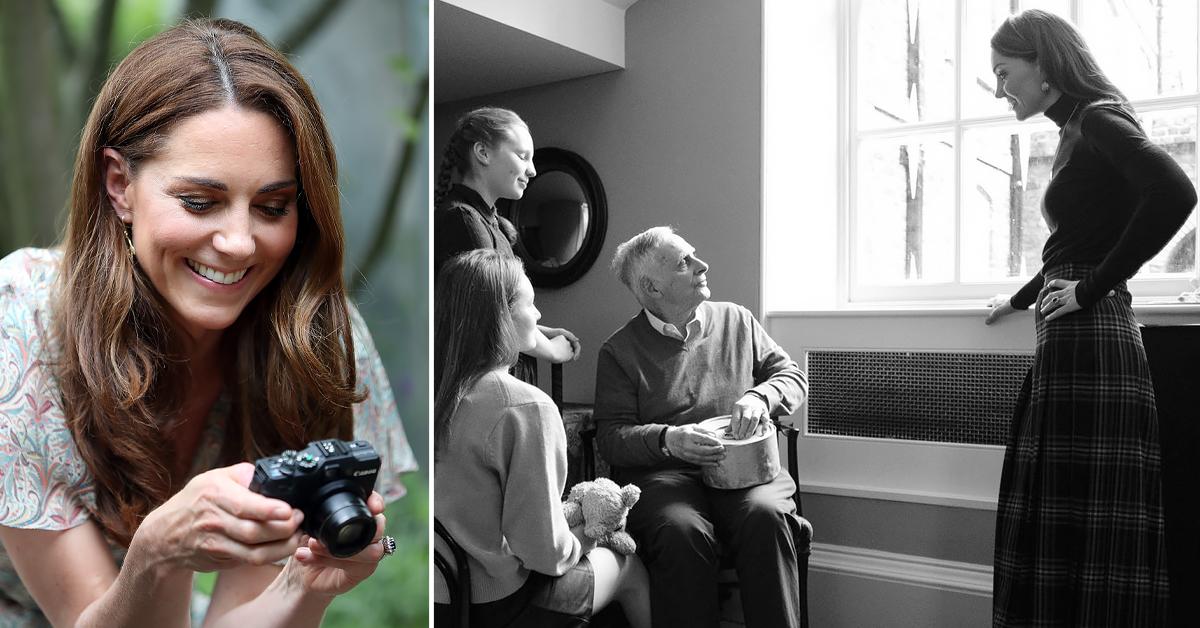 Stunning! Kate Middleton is known for taking gorgeous photos, and now people will get to see them up-close when they visit the Imperial War Museum in London from now until January.
Article continues below advertisement
"Honoured to be part of the new photography exhibition at @ImperialWarMuseums in London, bringing together over 50 contemporary portraits of Holocaust survivors and their families," the mom-of-three captioned an Instagram post, which showed off her photographs.
Article continues below advertisement
"Displayed for the very first time, these powerful photographs capture the special connections between Holocaust survivors and the younger generations of their families, and remind us of our collective responsibility to ensure their stories live on," the message continued. "The photographs present a group of survivors who made the UK their home after beginnings marked by unimaginable loss and trauma. While offering a space to remember and share their stories, these portraits are a celebration of the full lives they have lived and the special legacy which their children and grandchildren will carry into the future.The exhibition is in partnership with the @RoyalPhotographicSociet, Jewish News and @holocaustmemorialdaytrust, three organisations who invited The Duchess to be part of this special project, marking 75 years since the end of the Holocaust last year."
Of course, people adored Kate's work of art.
Article continues below advertisement
One person wrote, "Beautiful photos. Catherine is an incredibly talented photographer ❤️," while another added, "You are SOLID GOLD, Your Royal Highness, Duchess of Cambridge! 🙌."
Article continues below advertisement
A third user added, "This is the kind of stuff we need to be telling our younger generation. 👏👏 and a good way is inter gen collaboration 👏👏👏 🙌."
Some of the people Kate got to meet included Steven Frank, who is pictured alongside his granddaughters Maggie and Trixie Fleet, and Yvonne Bernstein, who poses next to granddaughter Chloe Wright.
Article continues below advertisement
"The harrowing atrocities of the Holocaust, which were caused by the most unthinkable evil, will forever lay heavy in our hearts. Yet it is so often through the most unimaginable adversity that the most remarkable people flourish. Despite unbelievable trauma at the start of their lives, Yvonne Bernstein and Steven Frank are two of the most life-affirming people that I have had the privilege to meet," the brunette beauty said of the historic event.
"They look back on their experiences with sadness but also with gratitude that they were some of the lucky few to make it through," she added. "Their stories will stay with me forever. Whilst I have been lucky enough to meet two of the now very few survivors, I recognize not everyone in the future will be able to hear these stories first hand. It is vital that their memories are preserved and passed on to future generations, so that what they went through will never be forgotten."