Kate Middleton Told Friends 'She Did Not Think It Was Too Late' To 'Pull' Meghan Markle & Prince Harry 'Back In' To The Royal Family Before Oprah Interview, Expert Claims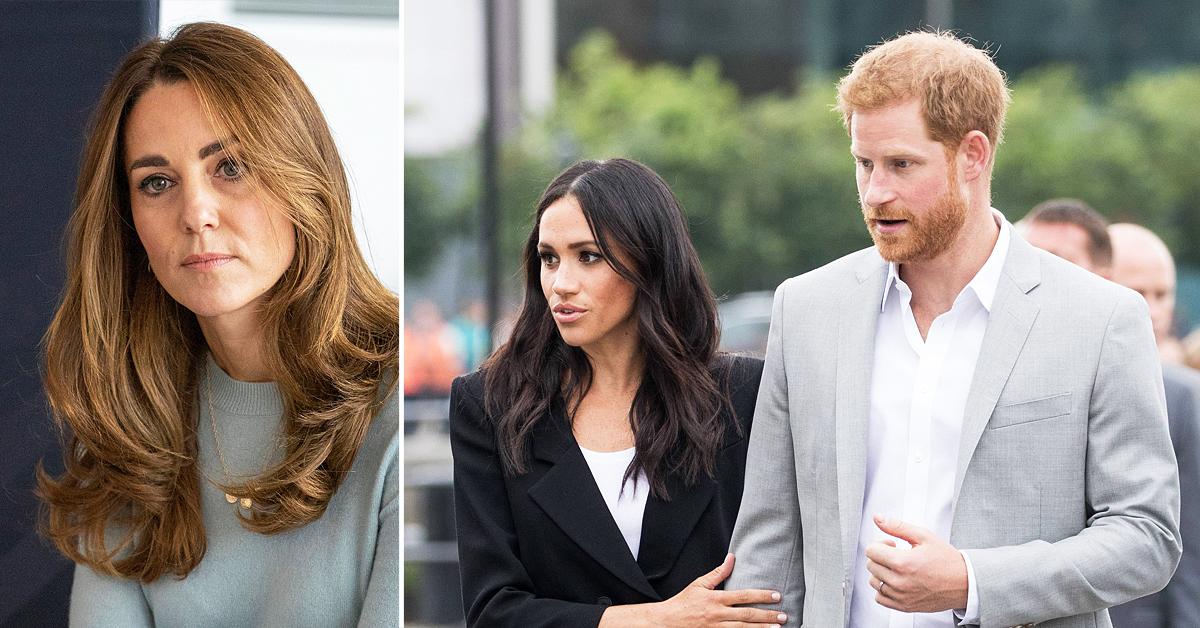 Even though Meghan Markle and Prince Harry decided to move to the U.S. in 2020, Kate Middleton still thought there was a chance the couple could make their way back into the royal family.
Article continues below advertisement
"I have been reliably informed she was even telling her friends before the Oprah interview that she did not think it was too late to 'pull them back in,'" royal expert Camilla Tominey wrote in Stella magazine.
However, that ship sailed once Meghan and Harry made several bombshell claims in their interview, which aired in March.
Article continues below advertisement
During the sit-down, Meghan, 39, claimed that Kate, 39, made her cry right before her wedding to Prince Harry. Additionally, Harry claimed that his father, Prince Charles, and his brother, Prince William, could never escape the royal family.
Article continues below advertisement
"I wouldn't have been able to because I myself was trapped as well. I didn't see a way out. I was trapped, but I didn't know I was trapped. The moment I met Meg and our worlds collided in the most amazing of ways ... Trapped within the system, like the rest of my family are. My father and my brother are trapped. They don't get to leave. I have huge compassion for that," he shared.
In April, William and Harry were seen chatting after Prince Philip's funeral — and Kate even played a role in getting the siblings to play nice.
Article continues below advertisement
"If you want an easy life, work it out privately and have a conversation respectfully. Don't air it in public, it's really hurtful," Kate's uncle Gary Goldsmith told Closer magazine. "The harsh truth — in my opinion — is that if Harry doesn't get a grip and stop this self-indulgent episode, there will soon be no common ground or relationship to rebuild."
"But if anyone can bring peace to the royals, Kate can. Kate is a brilliant arbiter and peacemaker. Every bone in her body is about making friends and doing the best she can ... she's trying to mediate," Goldsmith added.