Kate Middleton Channels Princess Diana At 'No Time To Die' Movie Premiere In London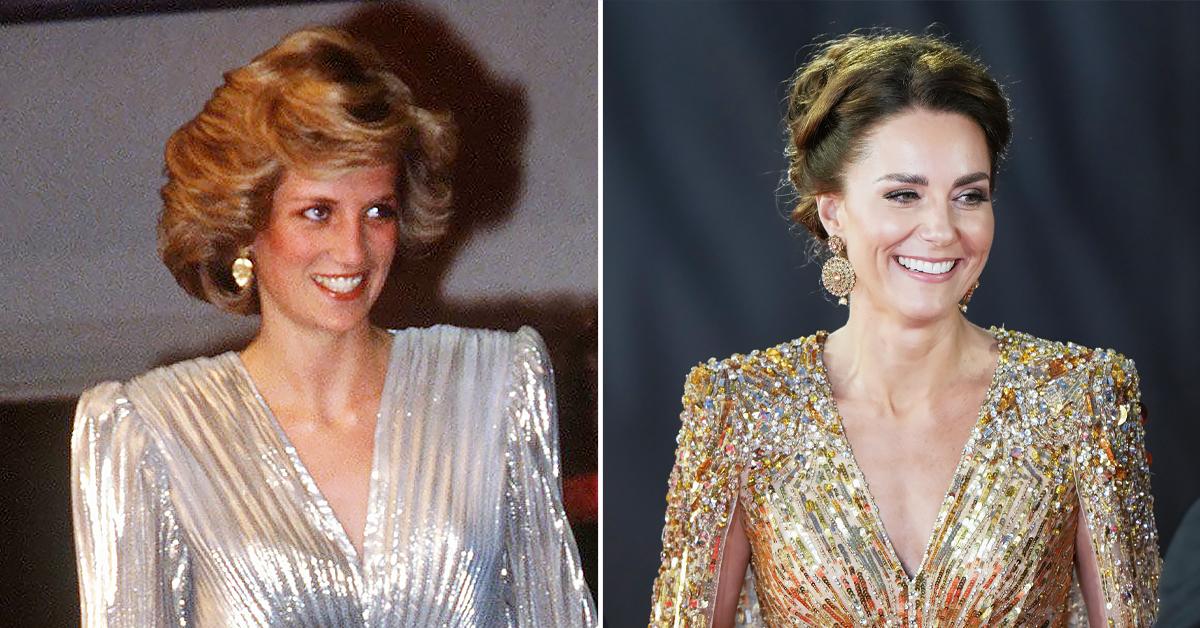 While attending the No Time to Die premiere on September 28, all eyes were on Kate Middleton, as she stole the show in a gold sparkly dress. Many people were quick to point out that the mom-of-three wore a frock similar to what Princess Diana sported when she was photographed at the 1985 premiere of the James Bond film A View to Kill.
Article continues below advertisement
The 39-year-old looked elegant in her Jenny Packham gown, while in the past, Diana wore a silver pleated gown with structured shoulders.
Even though Kate never got to meet her mother-in-law, she takes style cues from her a lot. In March while promoting her book, Hold Still: A Portrait of Our Nation in 2020, she wore a red sweater, with a white collar popping out.
Article continues below advertisement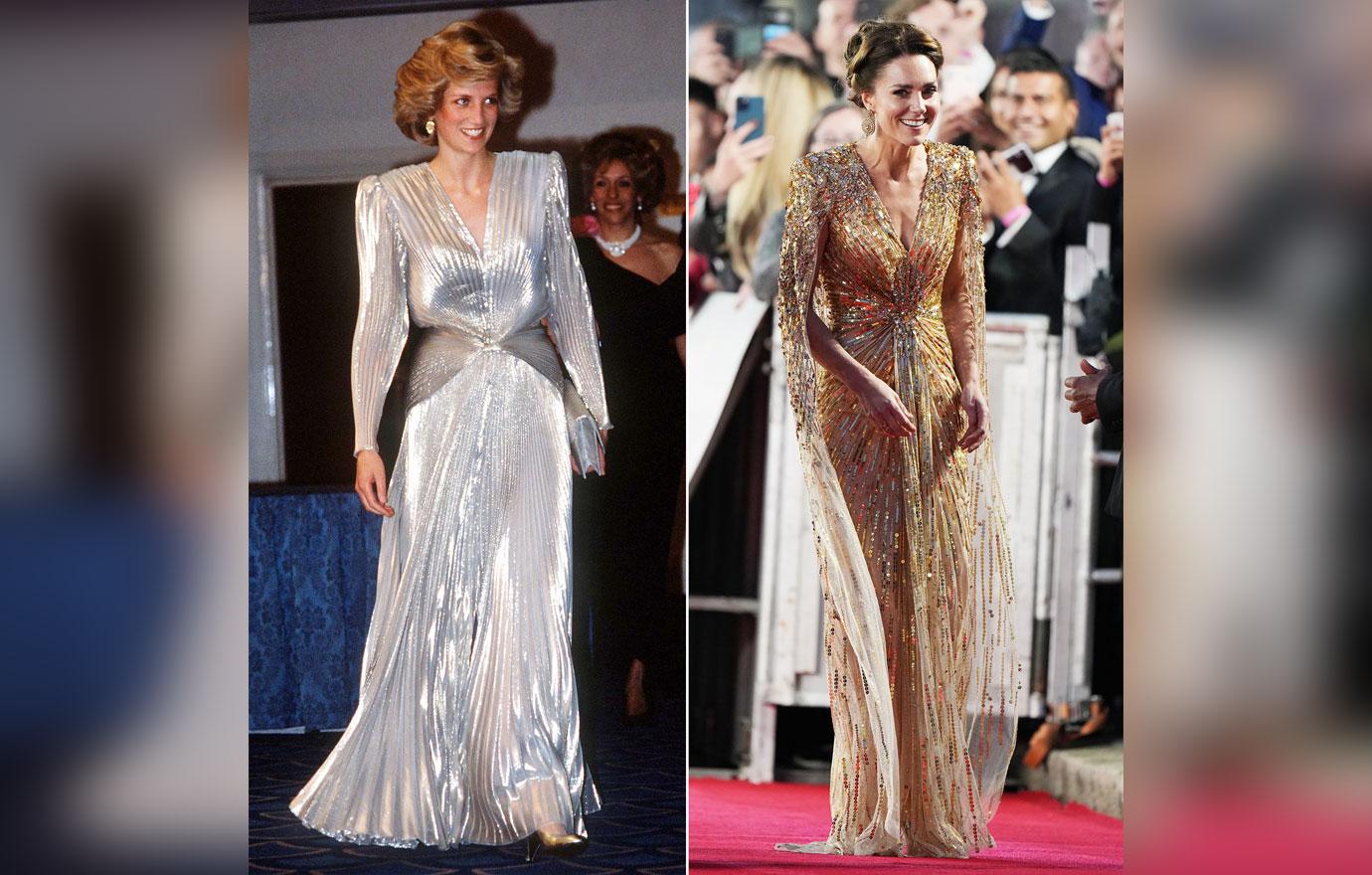 Article continues below advertisement
Diana wore the pie-crust collar trend in the '80s, and Kate has been known to wear the style while out and about.
Not only were people impressed with Kate's red carpet look, but it appears that her husband, Prince William, was too.
Article continues below advertisement
"Kate managed to eclipse an entire red carpet of Bond stars at their premiere last night," body language expert Judi James wrote for The Mirror. "A dress like that requires confidence and elegance to do it justice and, with no bag in her hands to clutch at, Kate more than did it justice, walking the length of the carpet with her arms hanging at her sides and only joining her hands with a light touch of the fingers when she stopped to speak to and laugh with her hosts."
"William, who clearly loves to see himself as a bit of a Bond hero on a red carpet night out, appeared blown away by his wife, beaming and standing almost shyly and sheepishly with his hands in the fig-leaf pose or rubbing his hands together as they walked along," she added.