Sex Pistols Member John Lydon Slams Meghan Markle & Prince Harry For Leaving The Royal Family: 'They Seem To Be Amazingly Ungrateful'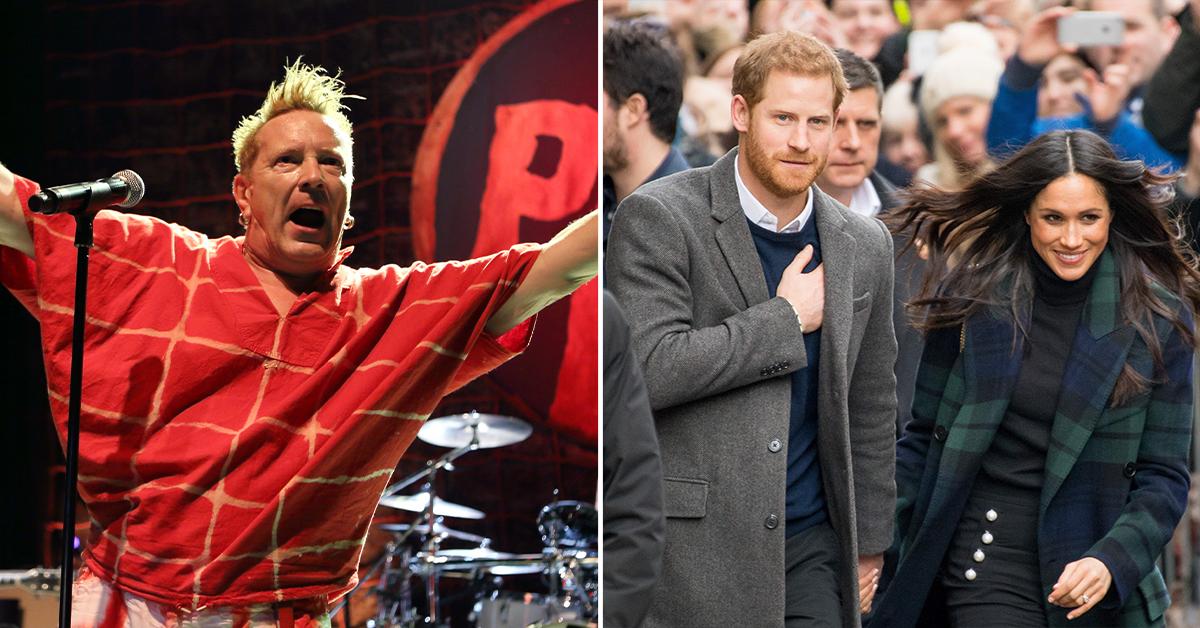 Sex Pistols band member John "Johnny Rotten" Lydon did not hold back when talking about Meghan Markle and Prince Harry with Piers Morgan.
Article continues below advertisement
"I'm sorry, but I think that they've showed themselves to be parasites," he said when asked what he thinks about the pair's dramatic streak. "If you want to opt out of that family situation then please by all means do and go and work at McDonald's. But don't expect me to be still forking money out to support your nonsense. They seem to be amazingly ungrateful — or at least he is."
"If you don't want to be a public figure, then shut your mouth," he added.
Article continues below advertisement
The musician praised Queen Elizabeth, but he doesn't think Prince Charles has what it takes to rule.
"I think this is quite possibly the end of the monarchy because Prince Charles isn't going to be able to handle it," he said.
Earlier this week, Queen Elizabeth dropped out of the State Opening of Parliament — the third time she hasn't been there. As a result, Prince Charles and Prince William stepped in, but it seems like the former didn't look comfortable with being the leader.
"Of course, the most powerful presence at this State Opening of Parliament was always going to be the missing one," body language expert Judi James told The Mirror. "Even with the Queen's throne removed the gap left looked poignant and as Charles lowered himself onto what is called the Consort Throne and William squashed himself onto the smaller throne a few steps down, Charles appeared preoccupied with the crown that sat in front of him, gazing at it for several moments before he was given the speech to read."
"Charles arrived using body language signals to suggest a desire to imply control and even leadership," she continued. "There were some directional steering gestures to his wife and Black Rod on the way into the building and even some smiles of greeting, but he became more sombre and there were some undeniable signs of nerves as he took the walk to the throne room. He took a deep breath on the way in and performed a jaw-jut and sideways wobble as though bracing himself. As he arrived at the archway to the throne rooms his head suddenly jerked up to either look at the arch or the throne."